So in the beginning of January, in the middle of trying to buy our house, I got to go visit Austin. We had my tickets bought for a while, so the timing wasn't the best for the house stuff, but Grant managed to handle doing most of the stuff without me. Our realtor said he seemed more frazzled since I prefer to handle most detailed planning things,but he did a great job! This was my first visit to Austin in 2 YEARS which is insane to say,but boy did I love being back and getting to see so many friends and most of my family. I have been wanting to visit for a while,but needed a time where tickets were more affordable and needed to be early enough in my pregnancy to where I could still fly. So, January fit the bill there. Then my sister Tanya and a few of my friends decided to also throw me a baby shower during this time which was a huge surprise and blessing! I was able to have this visit and not use any of my vacation time as I want to save it for my maternity leave. I was able to work during the week like normal in the office, and then in the evenings see friends and family. So, I was able to fly in on Friday the 9th of January, well I arrived on the 10th around 1:30am because of flight delays so it was very nice that Wilson was still able to pick me up from the airport.  Then at 10am on the 10th was my baby shower, and it was Harry Potter themed!!! I had no idea which was a huge surprise,but of course I loved it. My hostesses put so much time, effort, and love into planning this shower. I felt so loved and blessed that people wanted to plan a shower for me and even attend and give us gifts/gift cards for our little girl. It was so wonderful – Thank you again to all of my hostesses and of course my sister Tanya.
Here are some of the pictures from my shower.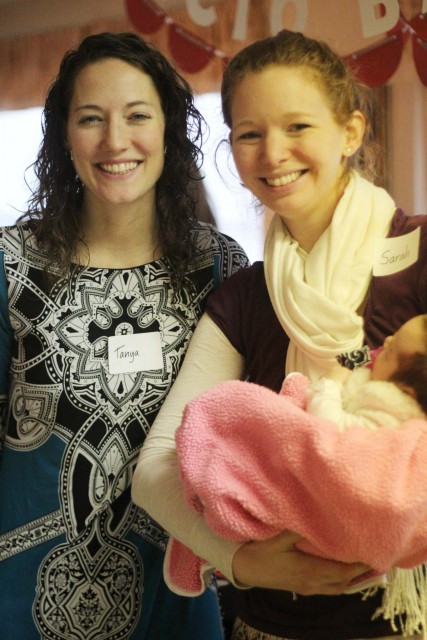 Tanya, Sarah, and Kathryn.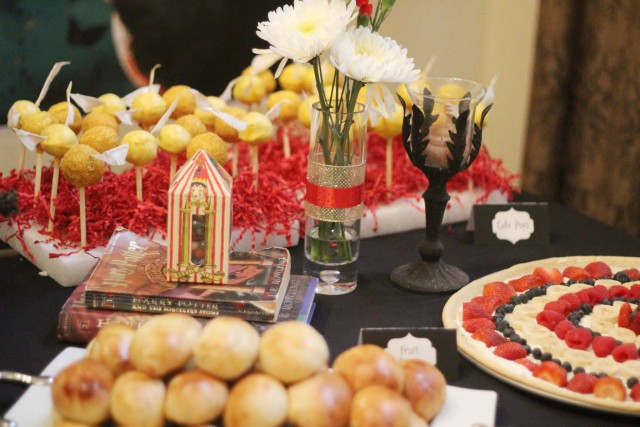 Some of the yummy food including Kolaches that my friend Beth made especially for me since I requested Texas Kolaches!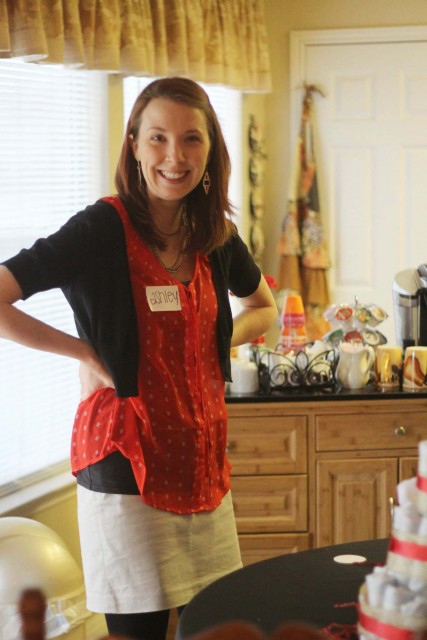 One of my hostesses Ashley.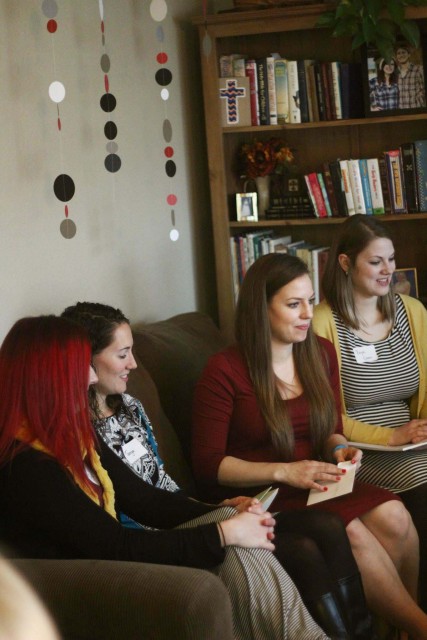 Opening some of my gifts.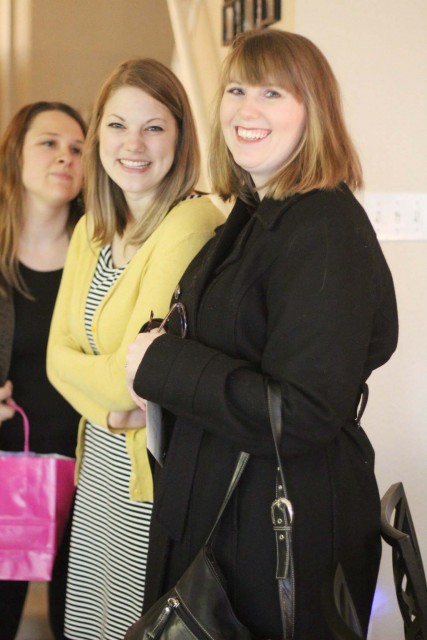 Raya and Shea.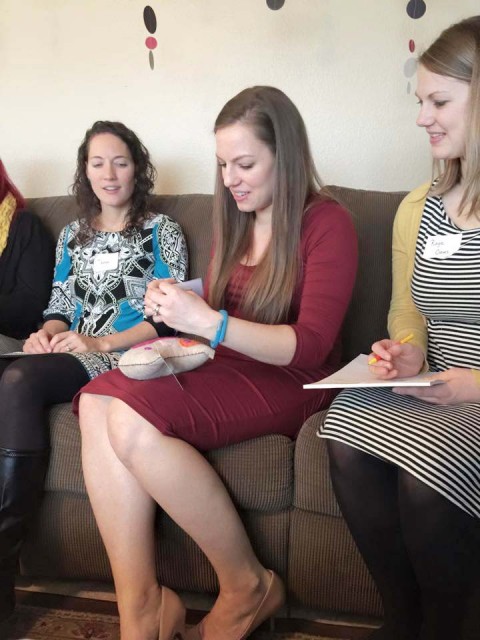 Opening more gifts, I feel like I looked awkward in most of these pictures,but that is life sometimes. 🙂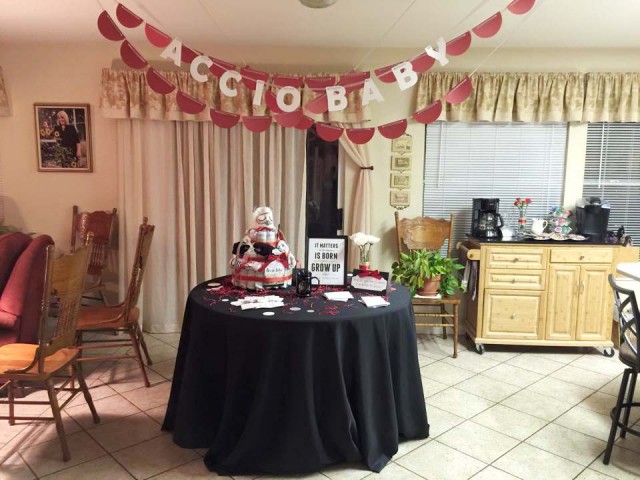 Some of the decor.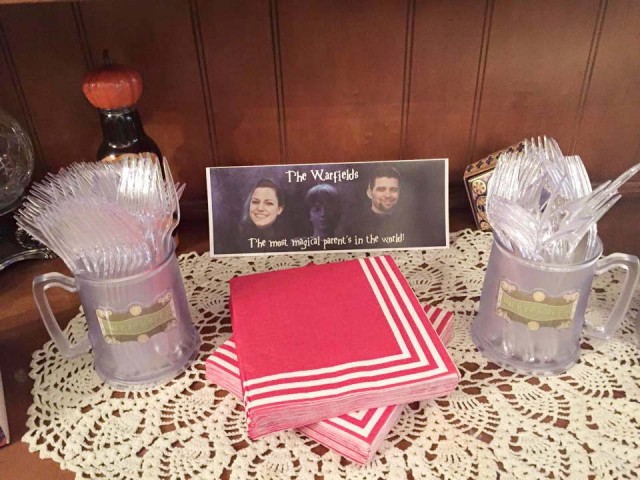 They had such attention to detail with all of the decorations, and little things like this just made me laugh sooo hard, of course I kept it.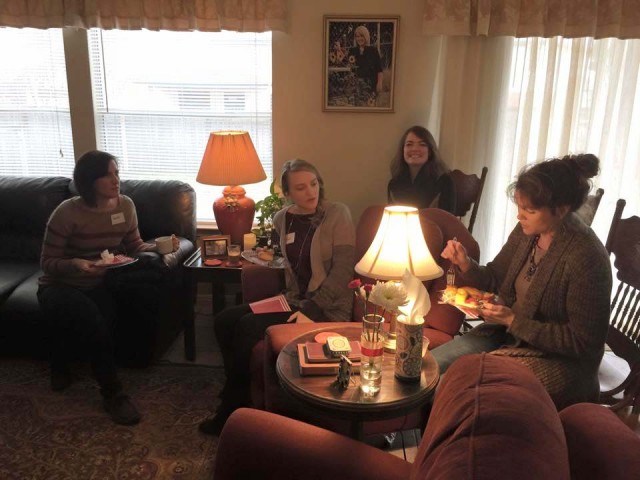 Danielle, Annie, Emily, and Melissa.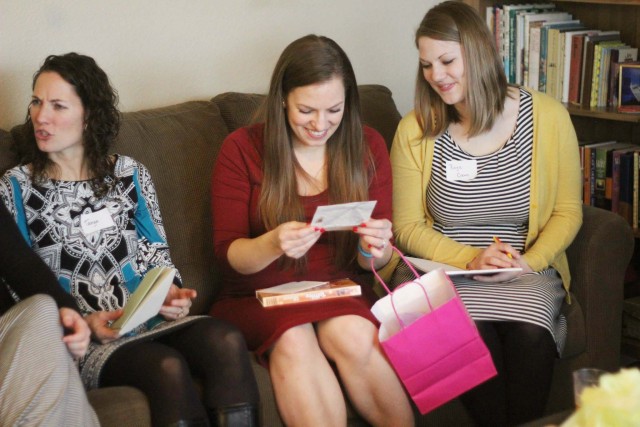 More gift opening, Raya was kind enough to write down who got me what so I could send out Thank you notes to everyone.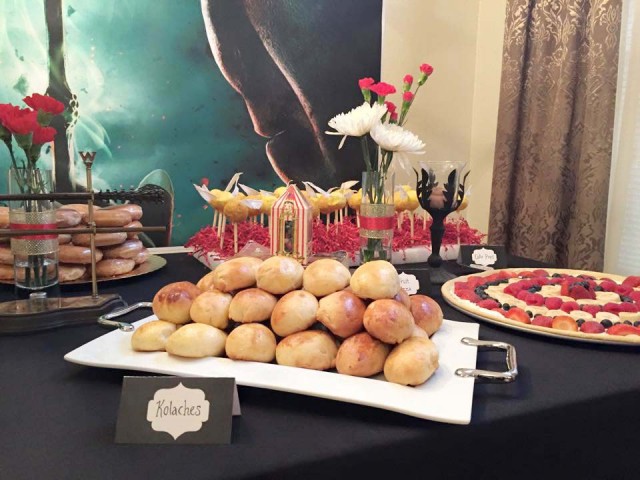 More yummy food pictures.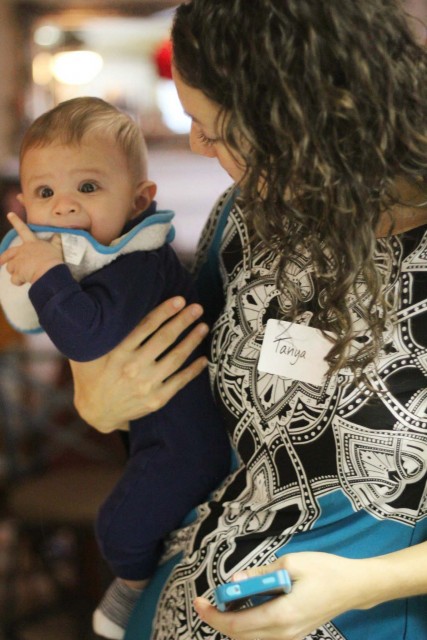 Tanya and Nathaneal, he was so cute and content during the whole shower.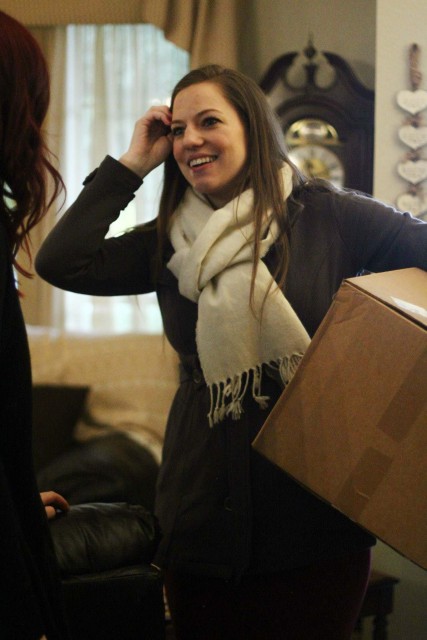 Right when I walked in and was all excited greeting everyone as well as taking in all of the decor.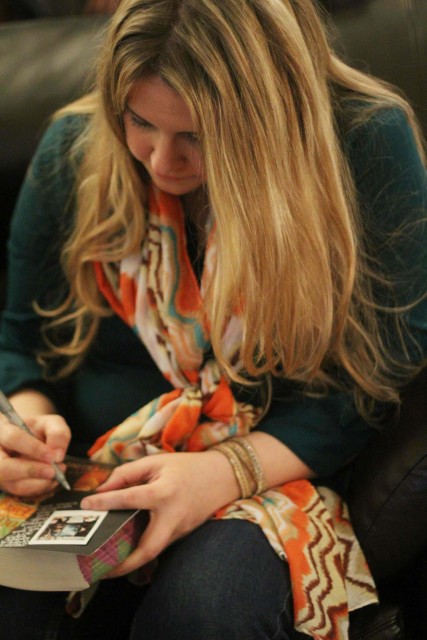 Lindsay who has a young set of twins was even able to make it to my shower.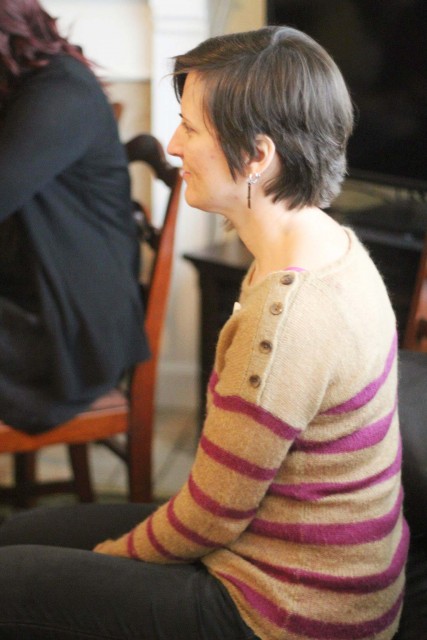 Danielle who is one of my coworkers.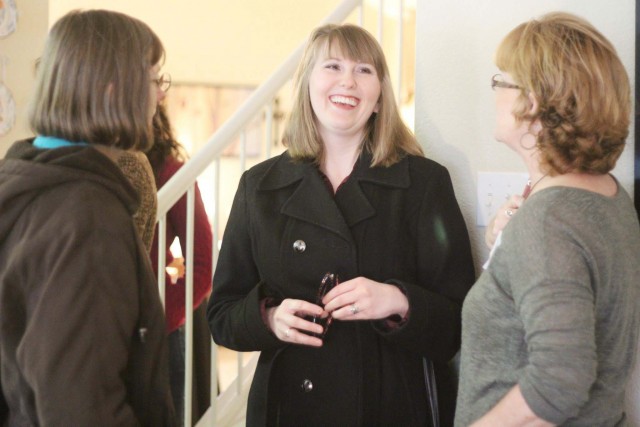 My mom, Shea, and Denise who is also one of my hostesses.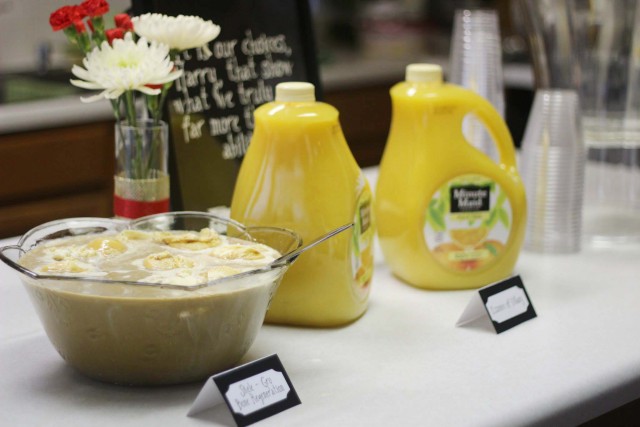 More food cause who doesn't like to see it.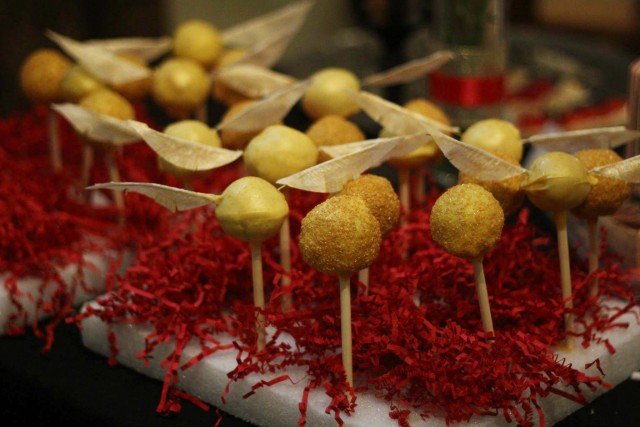 Two of my hostesses couldn't actually attend the shower,but help with other aspects of the shower. Kara made these snitch cake balls which were delicious. She had never read the books so had no clue what they were supposed to be,but was given a picture.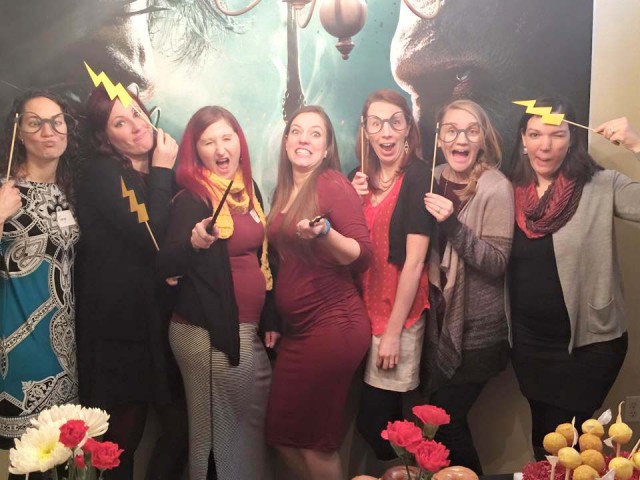 Me with my hostesses: Tanya, Elise, Beth, Me, Ashley, Annie, and Pamela. (Rachel and Kara couldn't attend, and Denise was also a hostess and actually let us use her house had to leave for a meeting when we took these pictures.)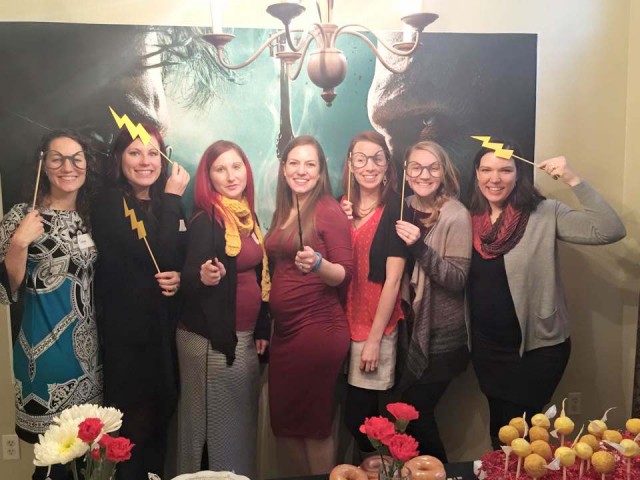 Their props were so much fun, and everyone who attended took pictures with the props and a note which were given to me in a photo album.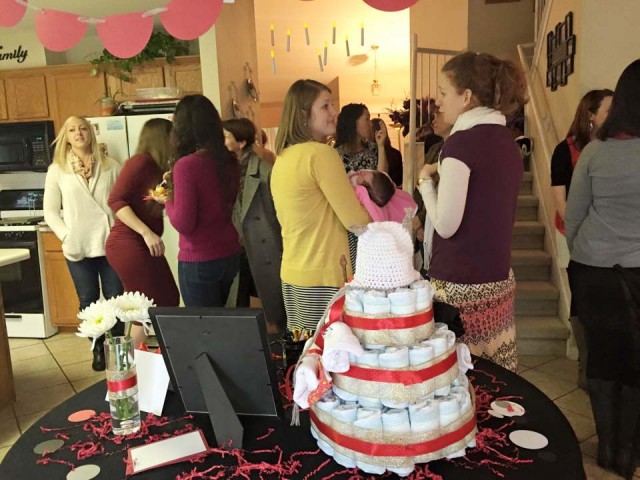 More people and you can see the floating candles.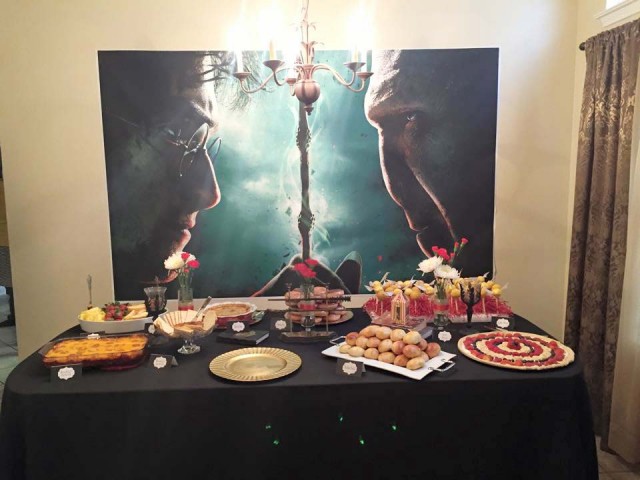 The whole table set up and banner that they printed off.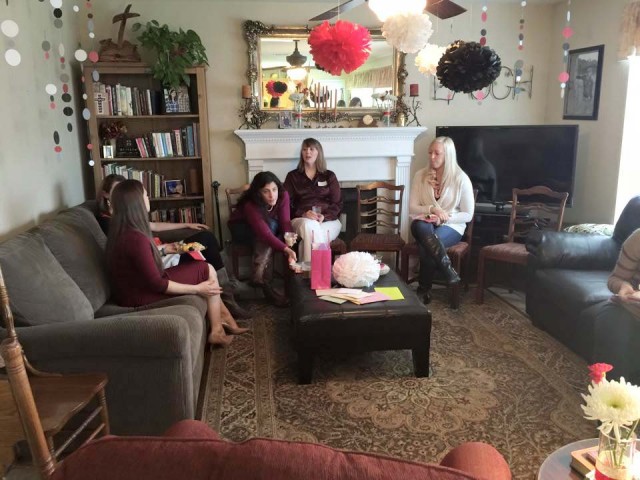 So much socializing which was so fun. There were so many ladies I had a hard time making sure I talked and greeted everyone who got there. I felt like every time I turned around there was someone new I hadn't talked to.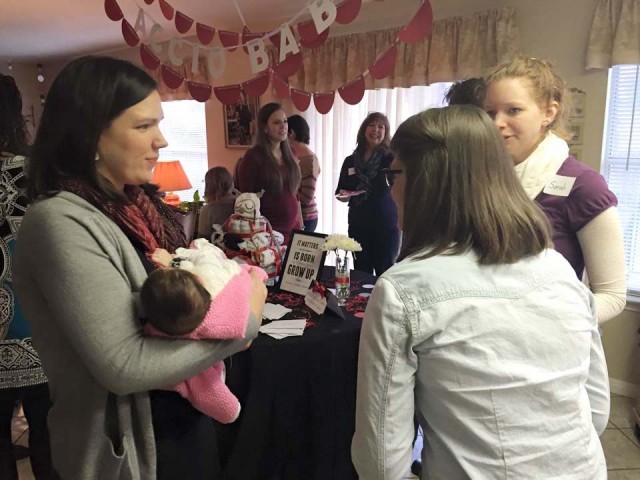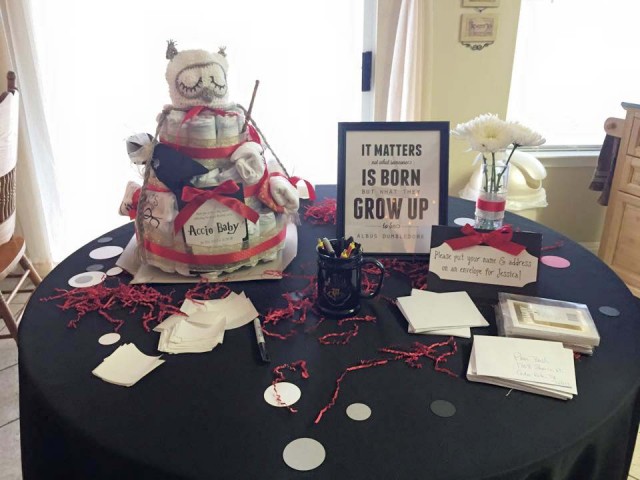 My diaper cake and some great quotes from the Harry Potter Books.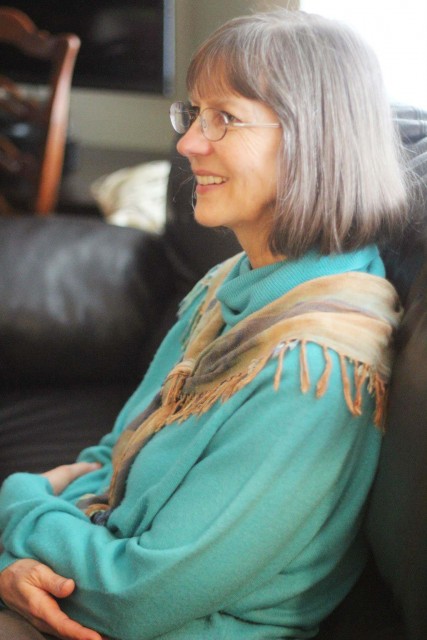 My beautiful Mother.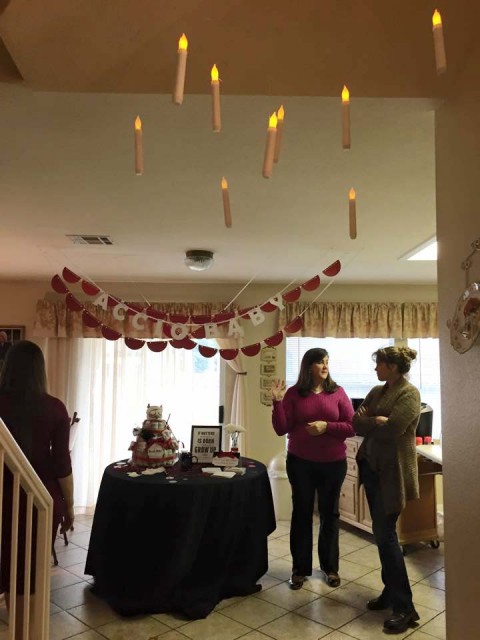 The floating candles which were hung with fishing line.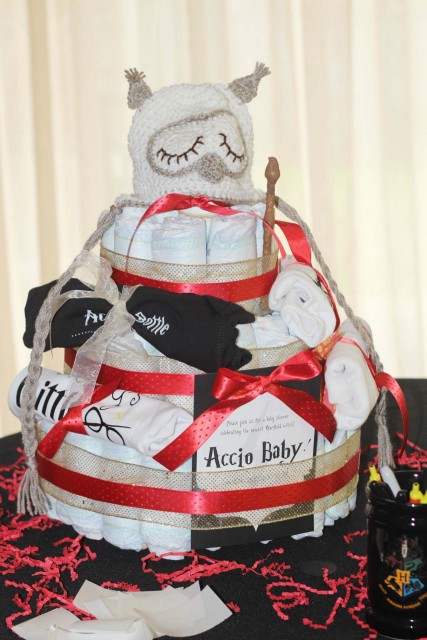 My diaper cake.
I really wanted a nice hostess gift since I know they put a lot of time, effort, and money into this shower. So I found these initial mugs at Anthropolgie. I filled them with a selection of teas, coffees, and hot cocoas. I was going to do Bath and Body works sets, but I heard that this was a very common hostess gift and many of the ladies had way too many soaps,lotions,etc. than they could even use up.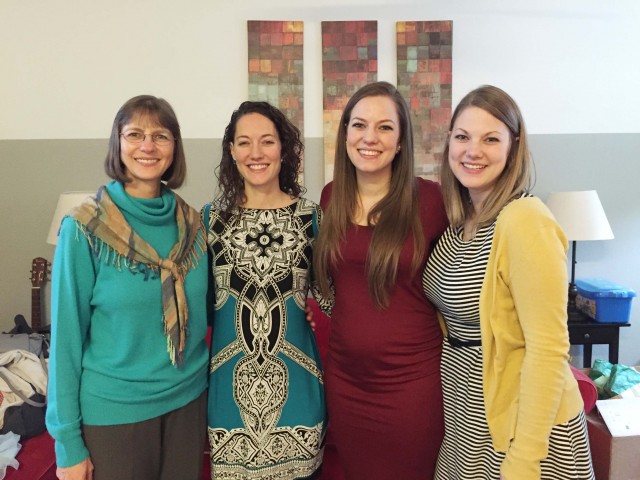 A family picture before the shower, Julia wanted to come,but ended up having to work, and Kira will be attending my Huntsville shower since timing for the Austin shower just missed the slot where she was in Texas. My mom and Raya drove in that morning from Houston, Thank you Raya and Mama for making the drive and adjusting your schedules to attend my shower. I loved getting to catch up and see you both.




On this visit, I got to meet my niece Kathryn for the first time.
A picture of me all dressed up because why not!?
My sister in law Sarina also drove in from Houston with Hannah and Kathryn. It was so nice getting to see her, and I know that her coming to the shower was a lot of hard work having to juggle two of her kids and be away from my brother, her husband. Thank you Sarina for coming and letting me get to meet Kathryn and see Hannah. I loved getting to catch up with you even if it wasn't for a super long time.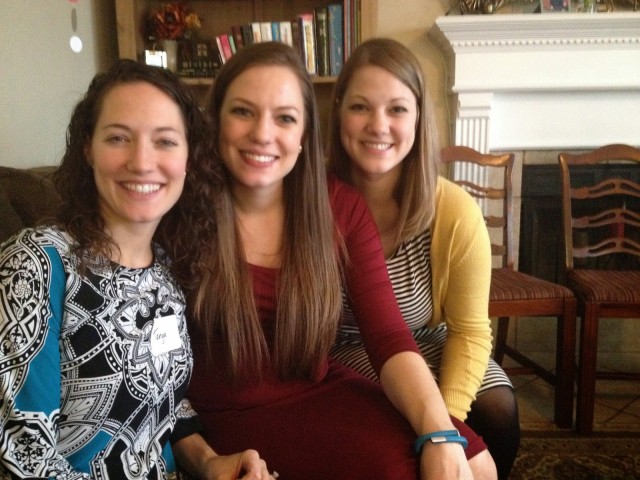 Another sister picture that I stole from Tanya's blog post you can read here!
After the shower, I was able to stay with Tanya and Wilson through the weekend which was so nice and hang out with my nieces and nephew. During that weekend Sarina was still in Austin, so I got to see her a couple of times too.
Getting to hold Kathryn.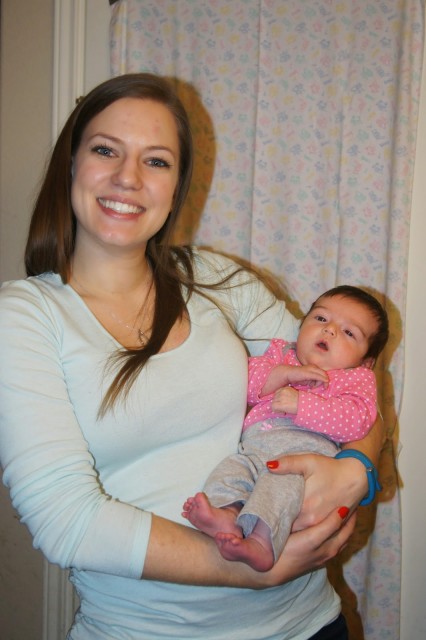 And again, thanks Sarina for posting these pictures. Kathryn is so beautiful and was so much fun to hold.
Sunday night, I packed all of my things and went to stay with my friend Beth. Who was one of my hostesses and used to work with me before she switched jobs. She and her husband offered to let me stay at their house for the remainder of my visit which was so much fun and a huge blessing. Shea and Anthony had an extra vehicle that they let me drive which was another added bonus that I wasn't expecting. So, I was able to use it for my morning commute, but boy was it different not working from home, but I have to say it was a nice change. I loved being back in the office, getting to be around my coworkers. I work with such a great group of people that it really made me jealous to not be there all the time. Working from home is also amazing,but it is very different when in the office too. So just like every job and situation, there are always pros and cons to any job, but I am just very blessed to have this flexibility.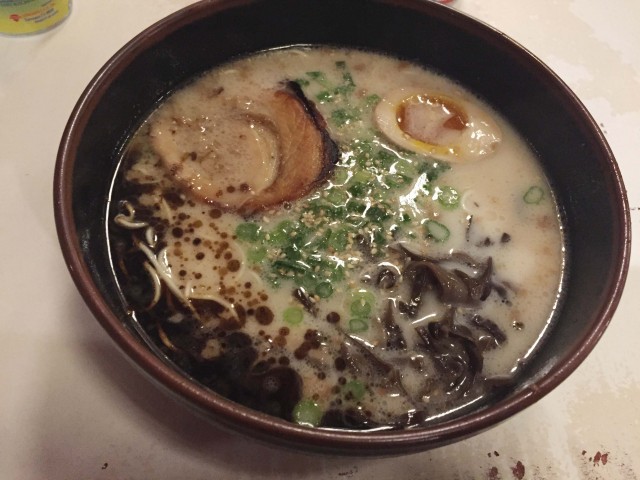 I had a whole list of places I either wanted to eat again or try for the first time while in Austin. So most of the time, Nick and Beth were up for anything. Here is some authentic Japanese Ramen which was AMAZING! They love Ramen so introduced me to one of their favorite, Ramen Tatsy-YA,  rumored to be one of the most authentic ramen places in Austin. It was delish, I still crave it. They also went with me to Dan's Hamburgers, Salt Lick BBQ, Torchy's, and many other places.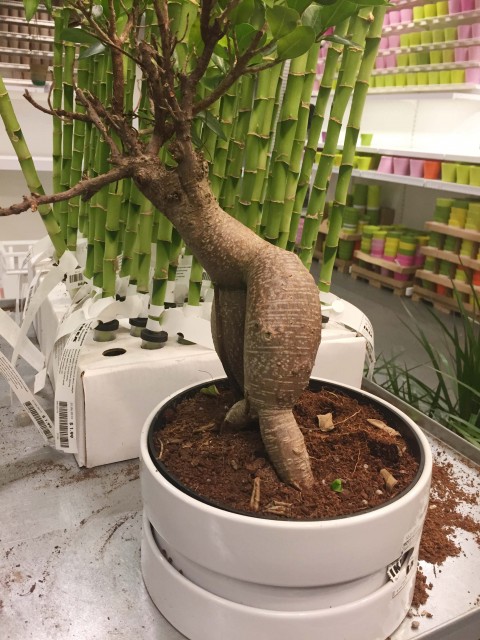 Beth had been wanting to go to Ikea, and I wanted to double check if they had a few smaller items that the Ikea in Southern Ohio was out of. While shopping, we noticed this very unique house plant. 🙂
On Thursday night, we had a girls night, and a lot of my friends who had the time met me at Torchy's tacos after they had put their kids down to just talk and hang out. It was so nice to catch up,and of course eat amazing food.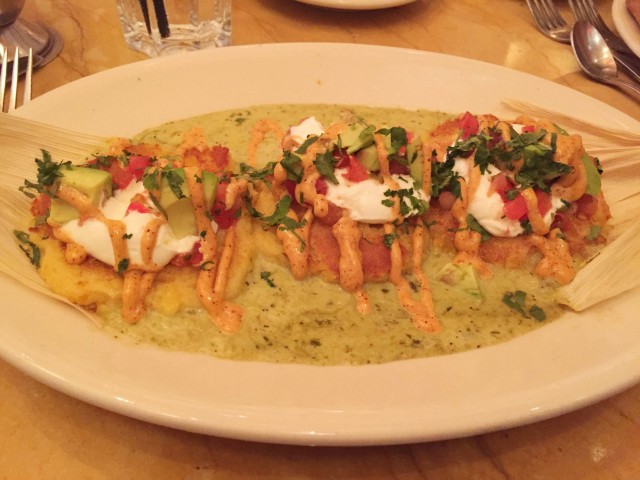 Since this trip was right before my birthday, I got to go out to lunch with all of my admin coworkers. I picked cheesecake factory because we don't have one in Huntsville, and it isn't one of Grant's favorite places to eat. My work normally has all of the admins go out when it is someone's birthday and the last two of my birthdays were missed since I was in AL, so it was okay that this place was a little bit pricier. It was amazing as usual, I get my favorite which are their sweet corn tamale cakes as my meal even though it is an appetizer.
I also got to try deep fried cookie dough at Torchy's Tacos which was amazing.
It is a good thing, I don't know how to make these at home.
During my time in Austin, I ate so much great food and got to see so many good friends. I also got to have two meals at Shea and Anthony's house with Tanya, Wilson, and the kids which was so much fun. It makes it hard coming back for a visit because I loved getting to see all of our friends and family that we left there. I also got to attend two church services at Westover which was such a blessing. I got to catch up with so many people and getting to worship there is always great. I also missed Grant like crazy since I was gone for about 9 days; we have been apart for longer when he was training for work,but we don't prefer to be separated. It was so nice coming back home since I missed him so much, and fun to see how much Huntsville does feel like home now too even though Austin will always hold a special place in my/our hearts. I came home and all of the home buying stuff took over which I will describe in more detail in upcoming posts.
Thank you Tanya and Wilson for throwing me the shower, letting me stay with you guys, letting me get to hang out with your kids, and just being amazing family! I loved getting to see y'all, and I always love seeing how well you parent – I'm sure Grant and I will be calling you for lots of advice once our little bundle arrives.
Thank you Shea and Anthony for the food, the time talking, and letting me drive your vehicle! Just wish I could have spent more time seeing y'all!
Thank you Nick and Beth for letting me stay with you, eating out with me almost the whole week, listening to me talk – probably too much, and just being amazing friends. I really miss getting to hang out with you guys more, and you are such great people.
Thank you to all of my hostesses who planned the most amazing shower for me, I couldn't have dreamed up anything better.