Merry Christmas from the Warfields!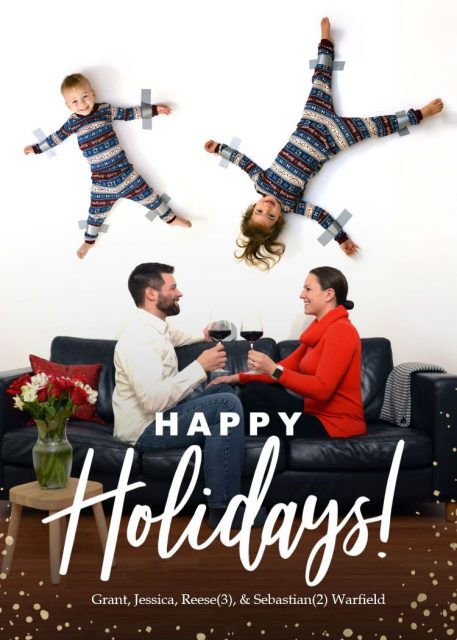 We sent out this card, and no our children were not really on the wall.  The kid's matching Harry Potter PJs were from Target. We got inspiration from this blogger who also added an easy to follow tutorial to get past some of the tricker parts of photoshopping.
We hope you and your families have a Merry Christmas and Happy New Year!