I am SOO behind in Posting,but here is a post from January, LOL!! I hosted a house party, which is where a company gives you some of their products to test out for free with your friends. So I invited all of my female coworkers and girls from the young marrieds. I feel like I never host get togethers because we have such a small apartment,but it was a great turnout. It worked out well, some people came early, and left early; some came late and stayed late, and every other combination that you can think of.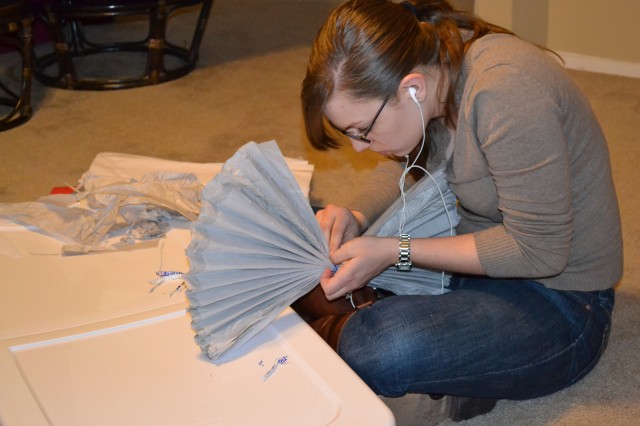 Me working on these fun poofs, This was the trial run to make sure that I did them correctly.
My coworker Catherine was also selected to host one of these so we had a party together at my place.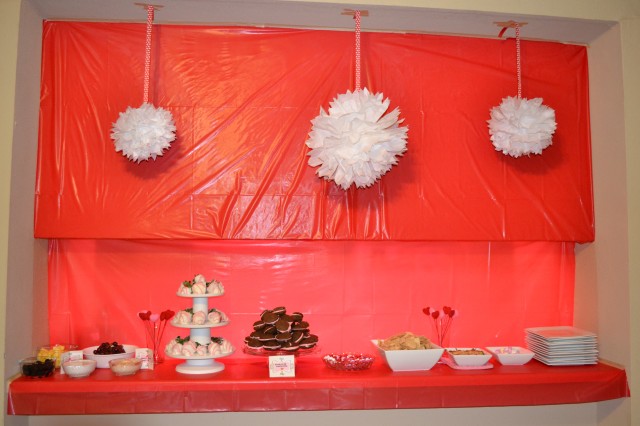 I had a blast decorating and baking for this, Catherine was awesome and helped me set up some of the stuff. I know that this isn't the cutest it could look,but we were on a budget, and there were only so many things I could change about my apartment.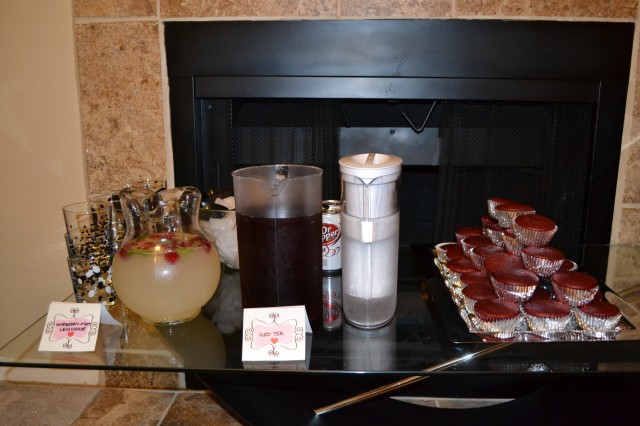 The drinks and extra cupcakes to decorate. I was able to make the raspberry mint lemonade which was a huge hit!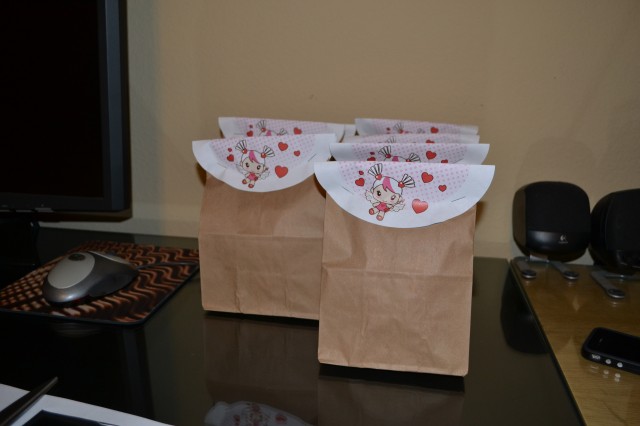 I was picked by Durex to host the party for, and so I just had a goodie bag that was ready with all of the things to take home and try out later.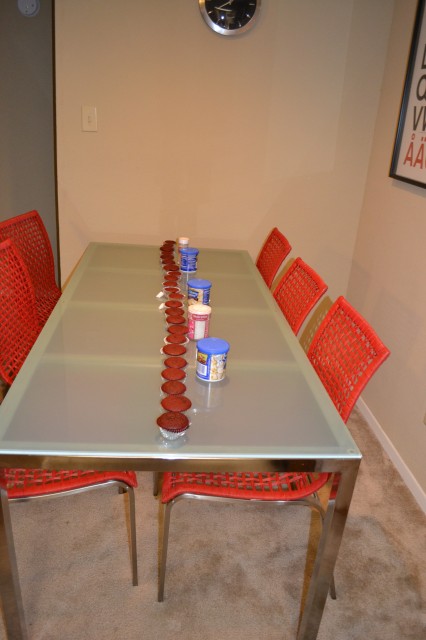 Here is the table ready before all of the ladies arrived. We decorated cupcakes as something fun to do, and it was kind of an early valentines day theme.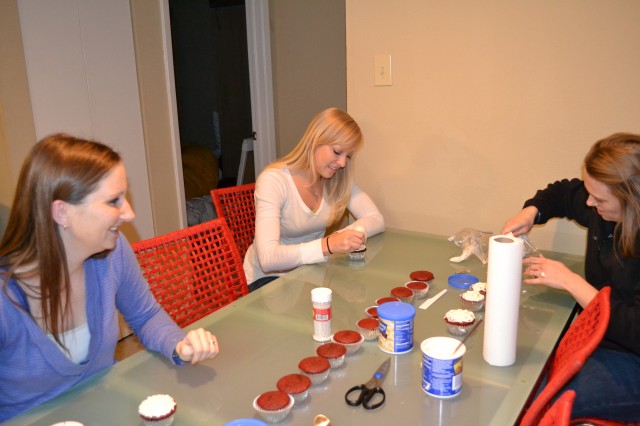 Here you can see Catherine, Beth, and Brandie working their magic, and realizing that my "piping" supplies weren't up to par ;p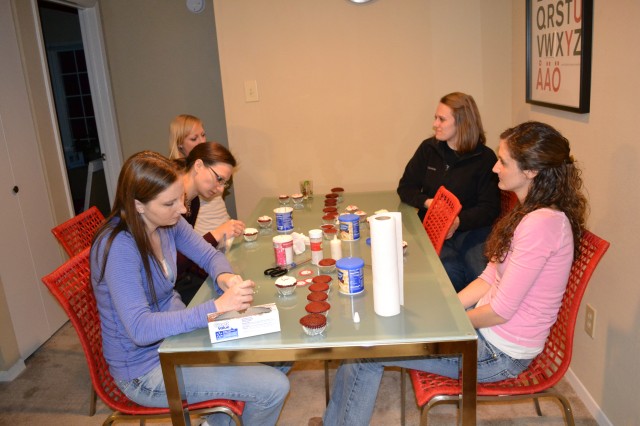 More ladies here and chatting… we always claim to have activities, but half of the time it is just talking.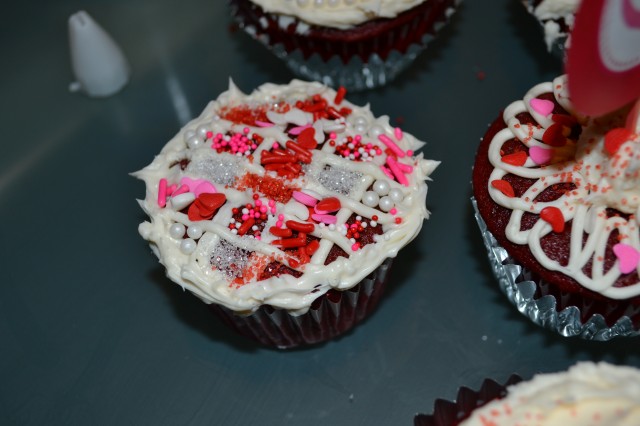 Joy's beautiful cupcakes.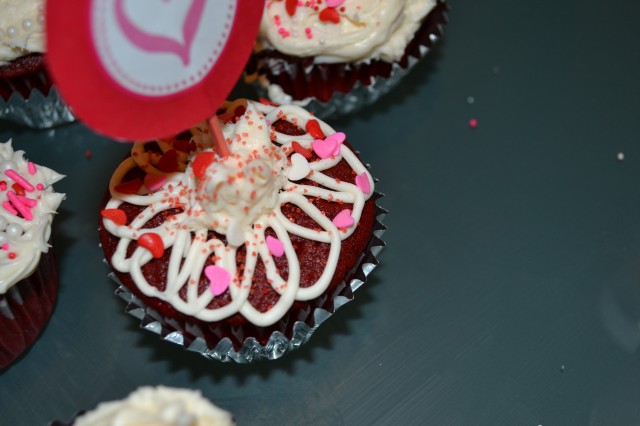 More of her cupcakes.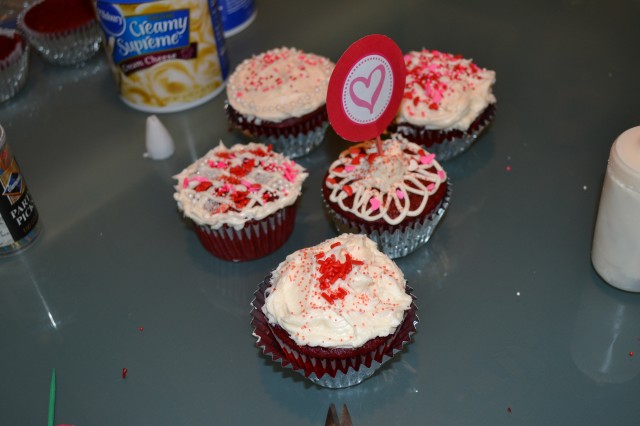 All of them again. I got distracted with people and forgot to take more pictures.