I was wanting to organize my bedside table, and below are my attempts at it. I had a saucer from a mug that I never used. Well, I used the mug just not the saucer. I also had some felt that I decided to use. I just wanted an organizer that could corral my phone and daily jewelry so that it was within reach.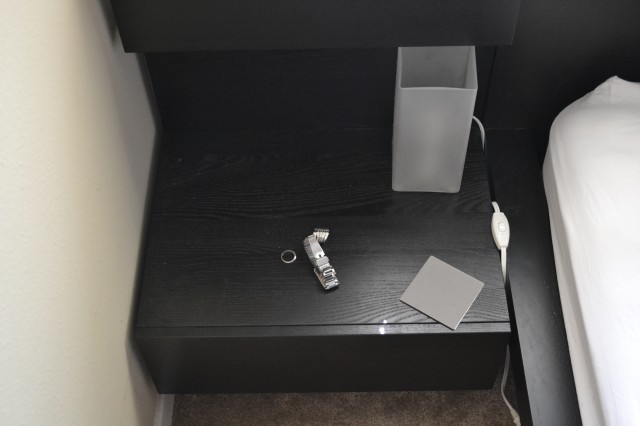 Here is what it was before, just scattered. The upside down coaster was to place my phone on so it wouldn't get scratched.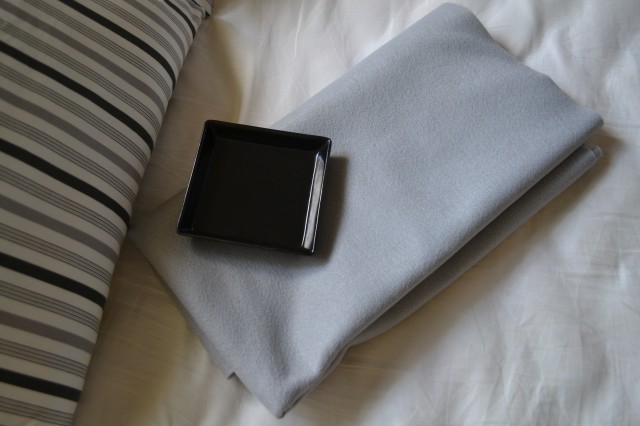 My supplies as wells as scissors and a cutting mat and a rotary cutter.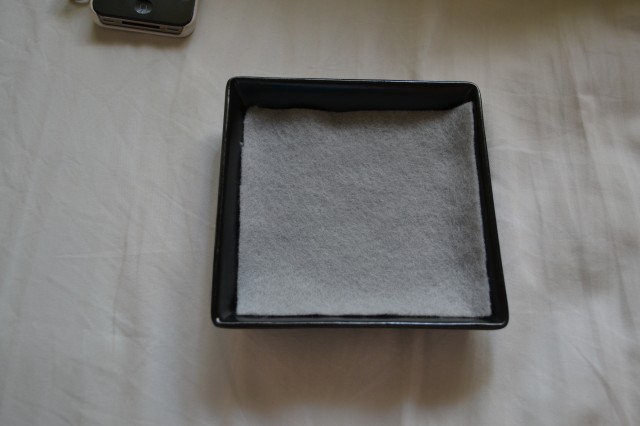 I free hand cut  a square that I thought would fit.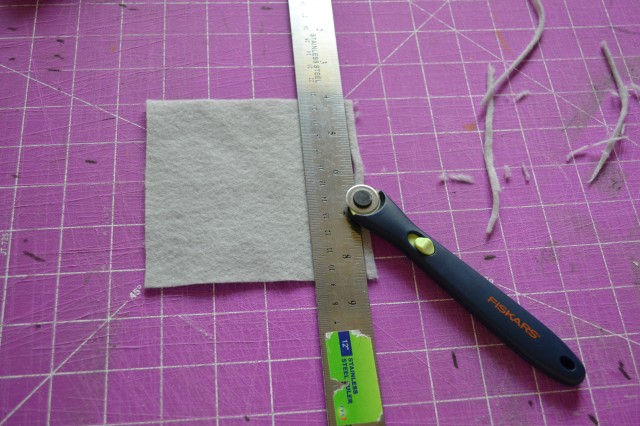 Then I Â made everything straight and more exact.
Much better, I will eventually stick it to the porcelain dish,but haven't yet.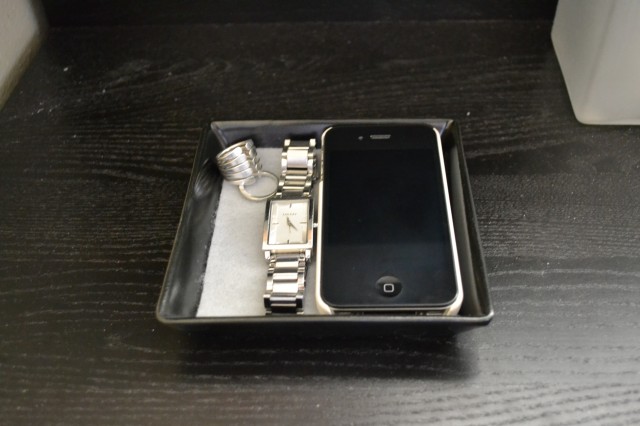 Here is everything in its place now, much better.