So on March 3rd, we were invited to Ally's birthday party. I never really get invited to these since they seem to fall during the day while Grant and I are working,but this birthday party was on the weekend so we were cool enough to get an invite! They had the birthday party at Kiddie Acres which is a kid's sized amusement park in Austin. It is really close to where we live so that was convenient! I had a BUSY day to say the least. We were lucky enough to have Simon and Sarah Stay with us that weekend. It was the weekend before Grant left for his training in Chicago, I was hosting Elana's Baby Shower  that morning, then came to Ally's birthday party, and then were able to spend some more time with Simon and Sarah. So to say the least, it was busy!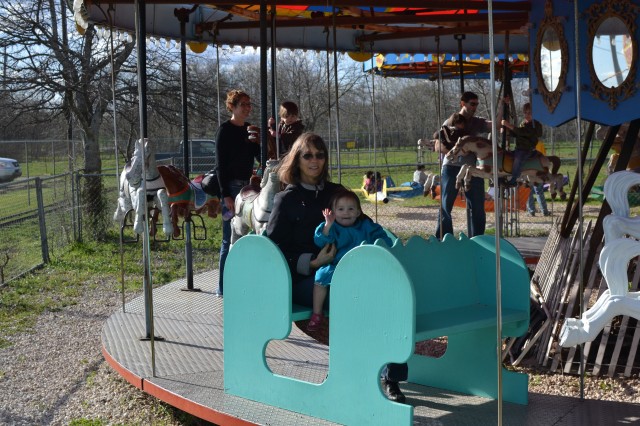 When we arrived at kiddie acres, it was colder than usual mainly because of the wind. Here is Mama with Emi both wearing coats.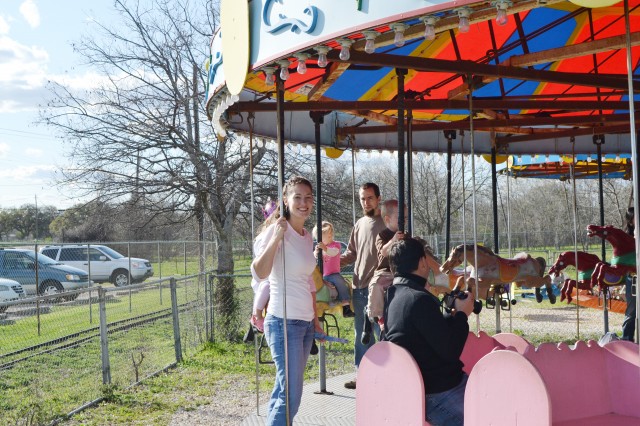 Tanya looking beautiful on the Merry-Go-Round.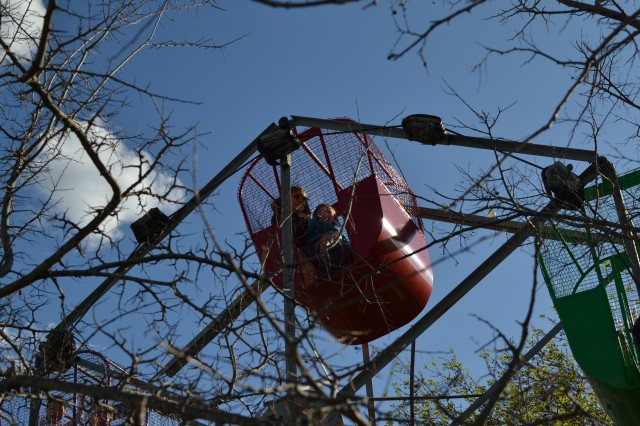 Mama & Emi on the Farris Wheel; Emi was waiving down at us.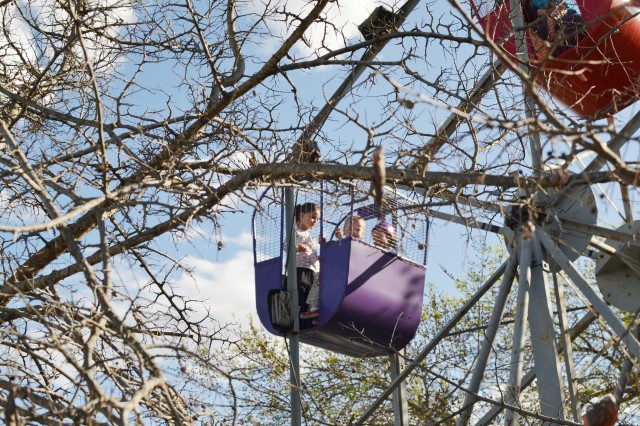 Mia on the Farris Wheel with Ryan and I think Brooklyn.
I was picked to go on the train with Emi, this was so much fun. I don't know why she is so serious,but that is Emi for you. 🙂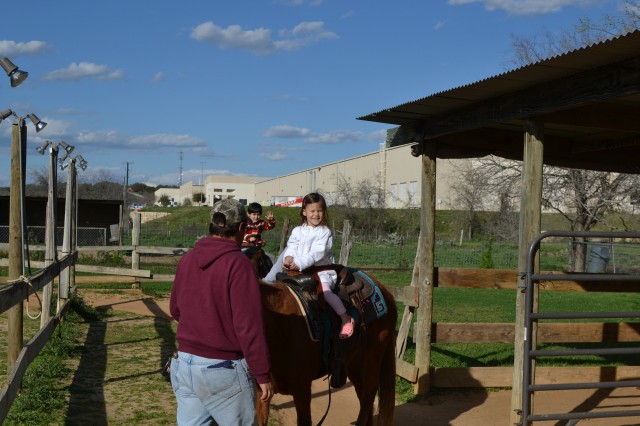 Ally Riding the horse.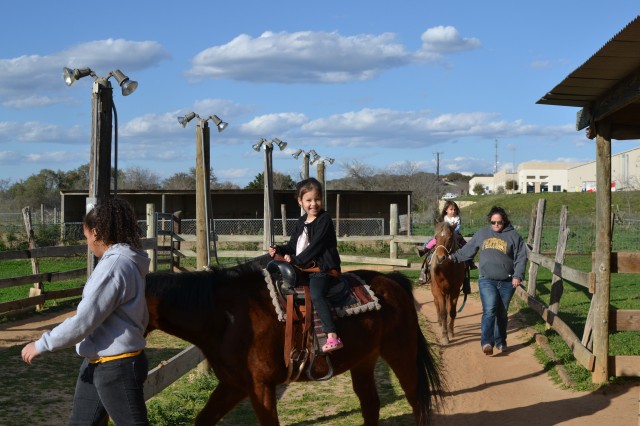 Mia riding the horse, Emi didn't want to. They had really cool harnesses where kids as small as Emi could ride.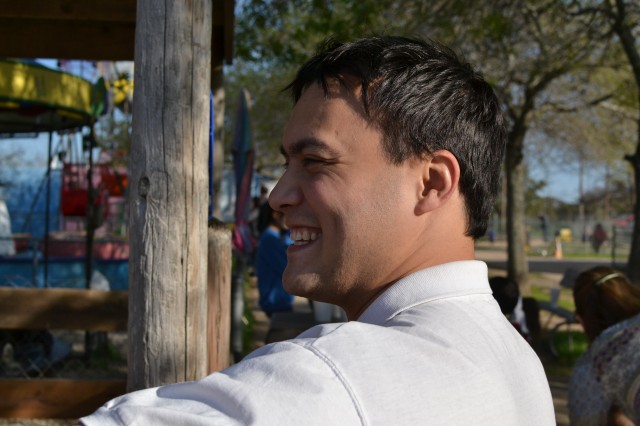 A great picture of Wilson while he is watching his daughters on the horses.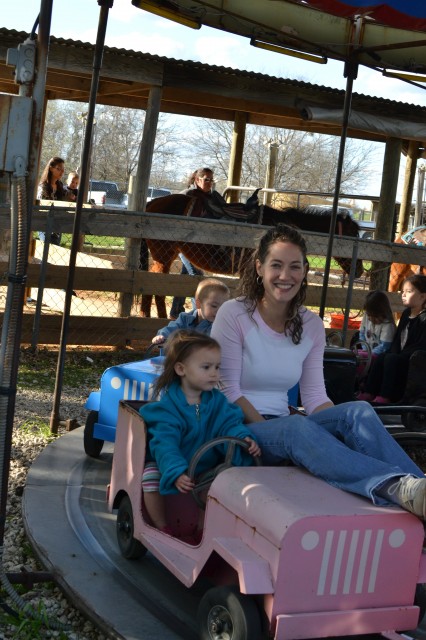 Tanya and Emi, we asked Emi where she was driving and she either answered Houston or Dime Box every time.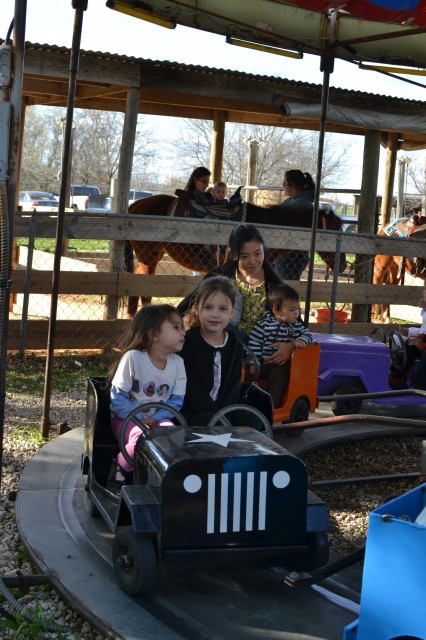 Mia and Brooklyn not caring to drive but to observe.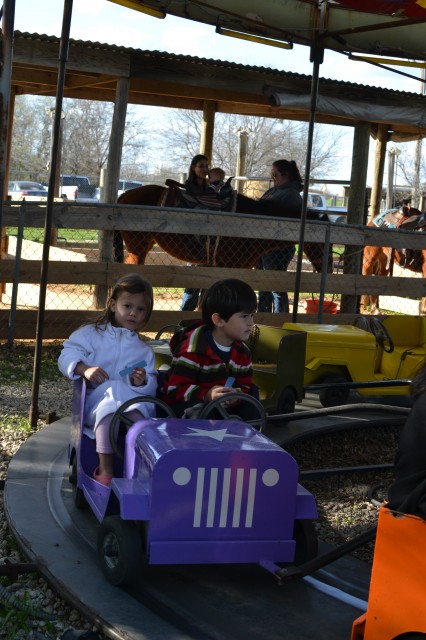 Ally "Chillin" with Addi.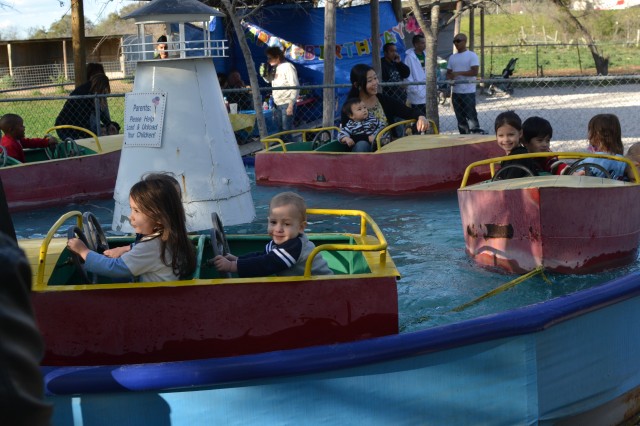 I loved this picture because of the smile that Kenric had on his face when his dad waved and called to him, and I love Mia's posed smile it makes me laugh out loud!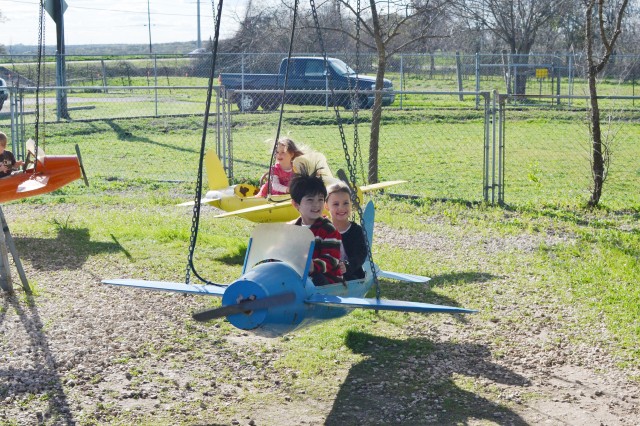 The airplane ride with Addi's awesome hair.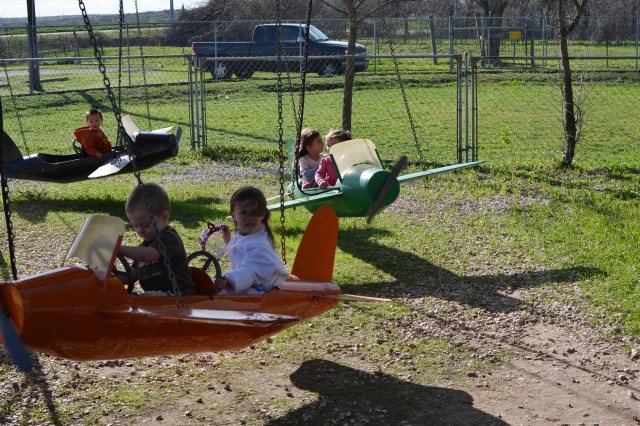 This was the best picture I could find of Ally and Ryan.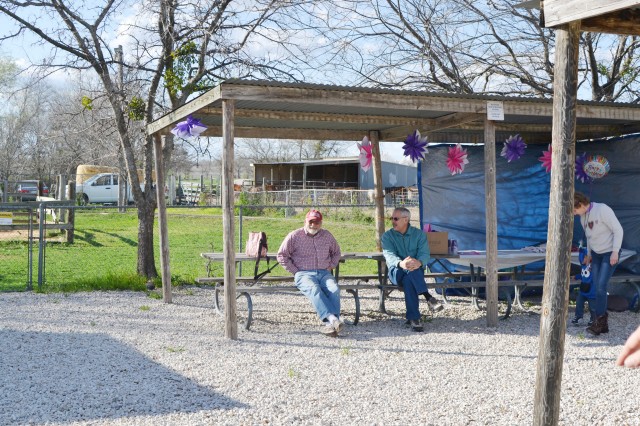 Here you can see Marvin and Papa chatting while all of the kids were at the amusement part of the park. There was a birthday party before Ally's and when they found out a girl's party was happening, left us the pretty flowers. I thought that was really nice of them.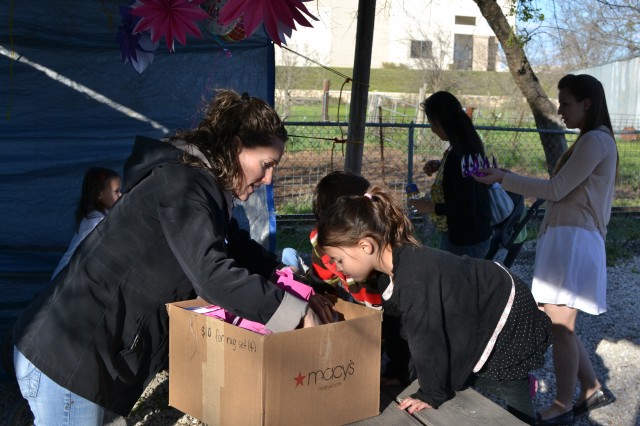 Mia trying to help mom and at the same time peek into the party favor bags.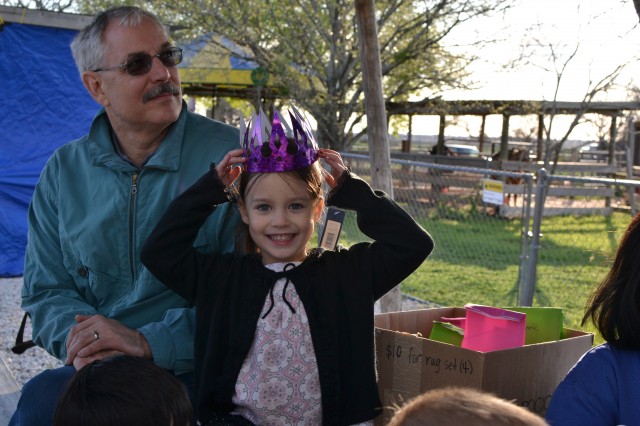 Mia wearing a crown.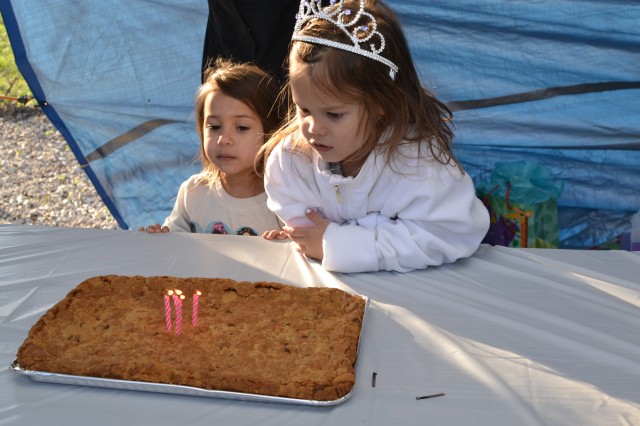 Ally about to blow out the candles on her cake. I still cannot believe she is 4!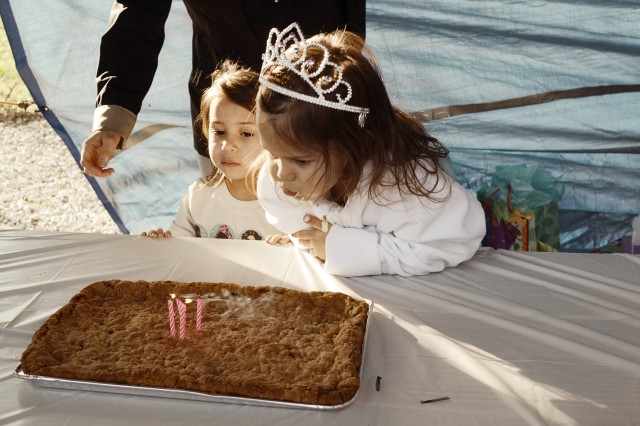 Ally blowing out her candles.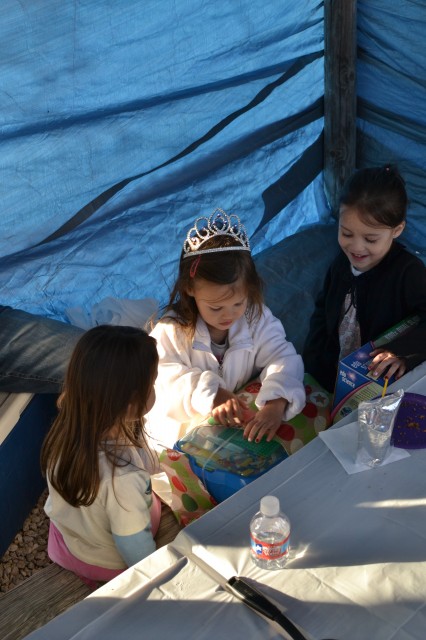 Ally opening our gift…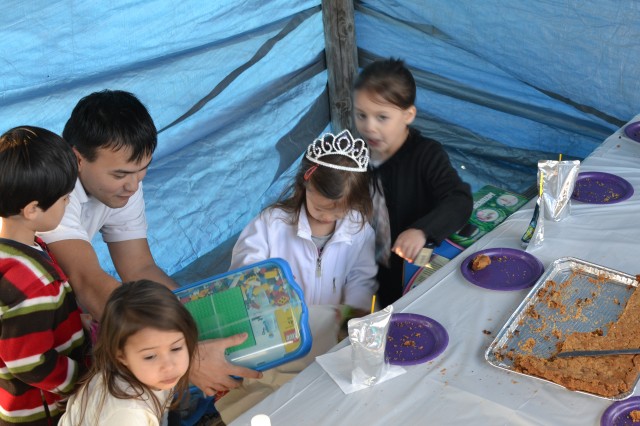 Wilson and Addi being WAY more excited then Ally, Brooklyn, and Mia. LOL!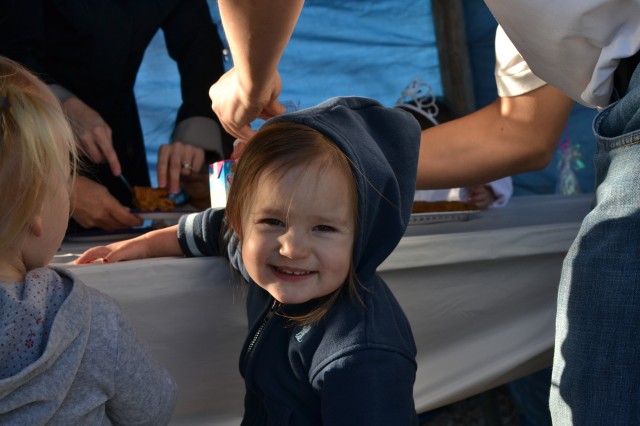 A really good picture of Emi while they were serving the cake.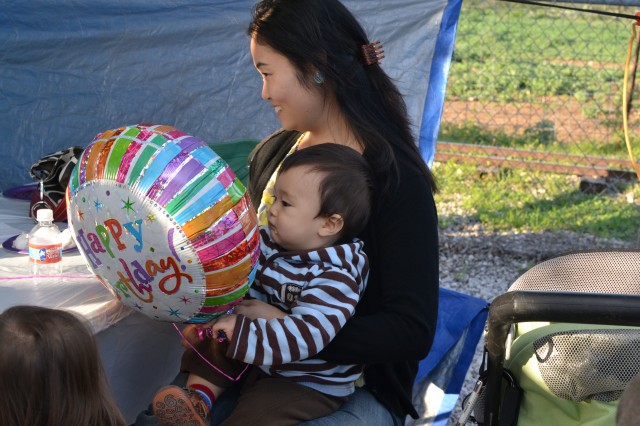 Asher was in LOVE with this balloon, he kept trying to eat it. I totally watched him do this for like 10 mins, so entertaining.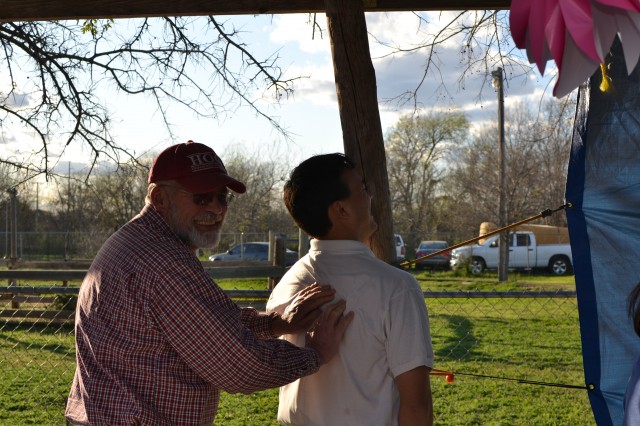 Wilson getting a back massage against a pole… I guess it is comfortable?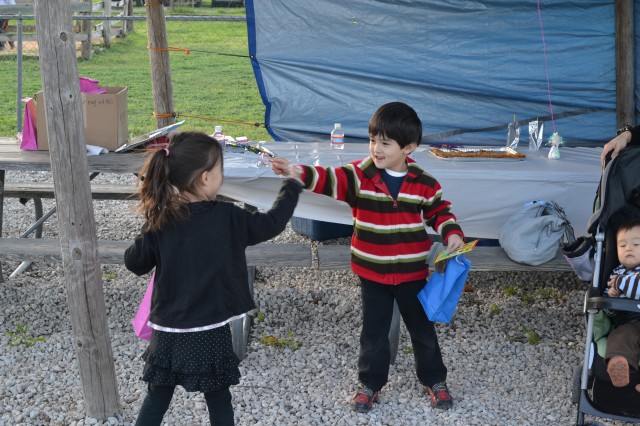 Sword fighting with something from the goodie bags.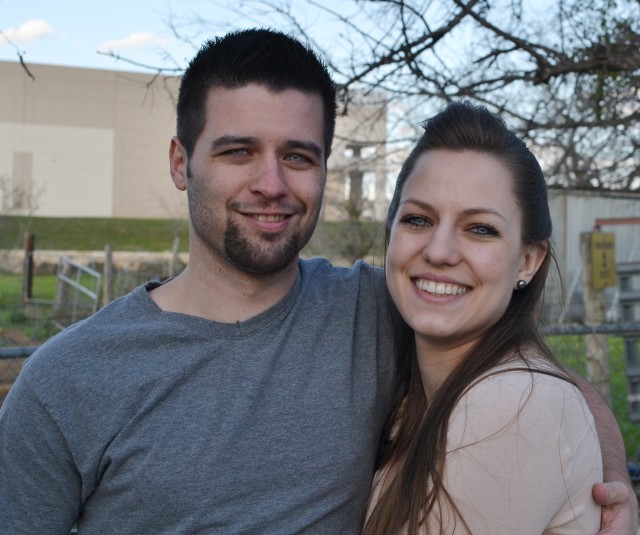 A really good picture of Grant and I, which rarely happens!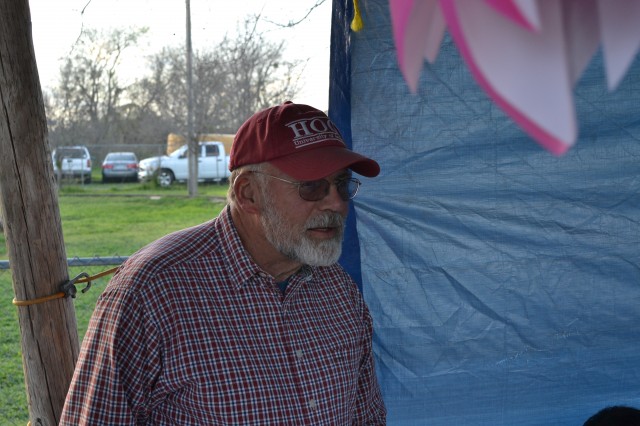 Marvin sporting an impressive beard.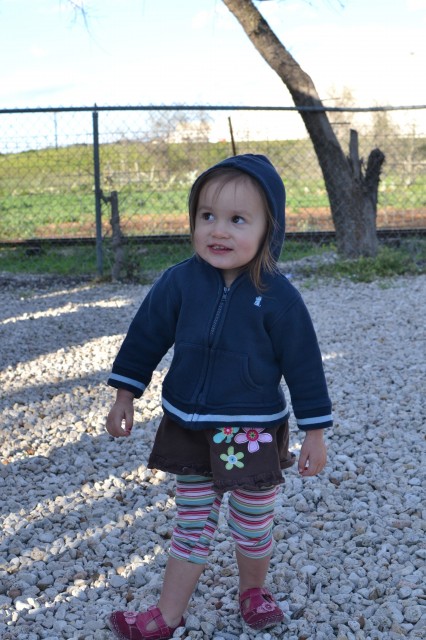 Emi looking like an awesome garden gnome!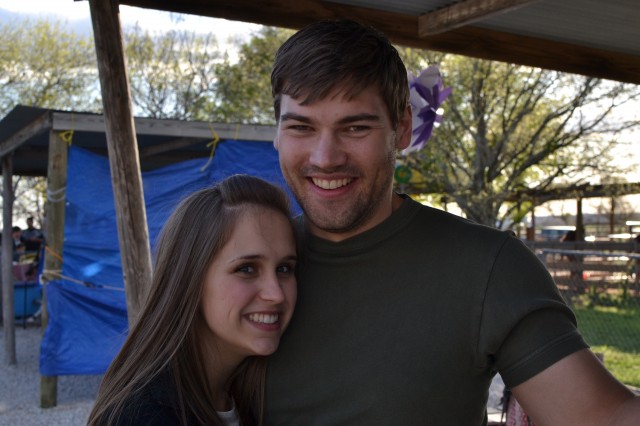 Simon and Sarah say that I always post bad pictures of them, but HERE this one is great! So take that! 🙂
Grant and I don't have kids,but I love being able to watch all of my nieces grow and mature into such amazing young ladies!