I was lucky enough to be invited to Carly's baby shower. It was at a restaurant in Austin that is well known and tasty! It was held on a weeknight, and we were all hoping that the baby would wait until after the shower. This is Carly's fourth baby, and they weren't going to find out the sex until birth. Mercie June was born on June 1st and was a GIRL! See below for the baby shower pictures!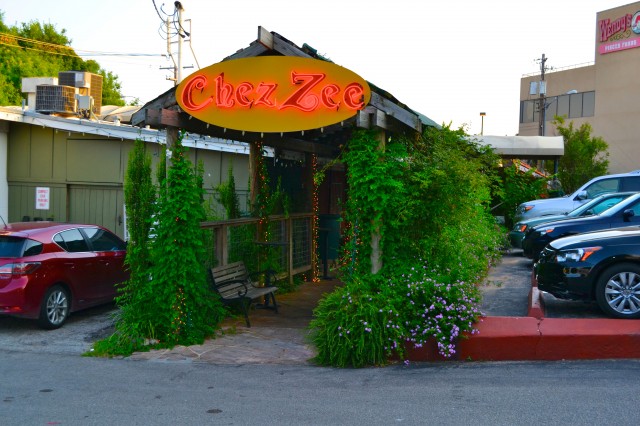 The restaurant that the baby shower was at.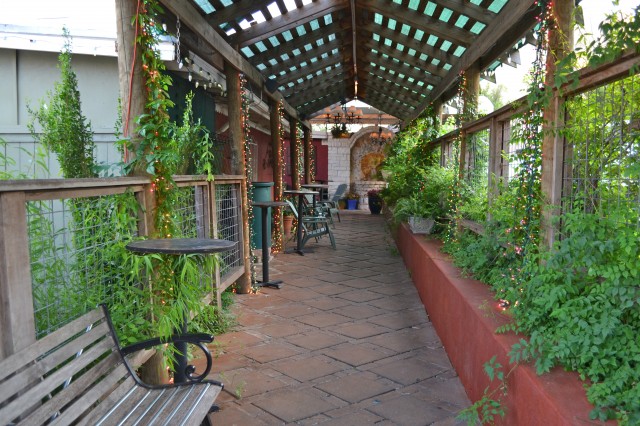 The walk way /waiting area.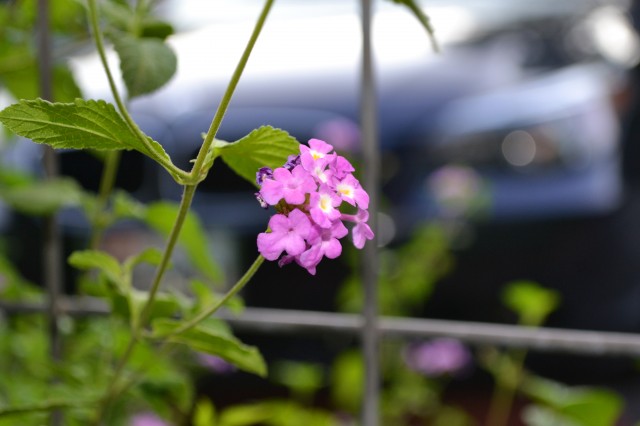 Some Pretty Flowers on the way.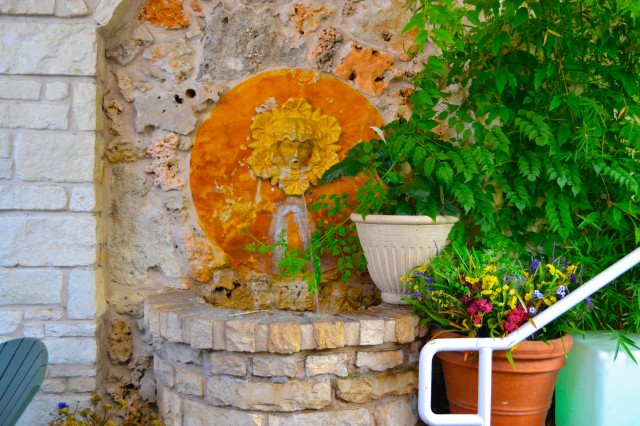 Cool Fountain.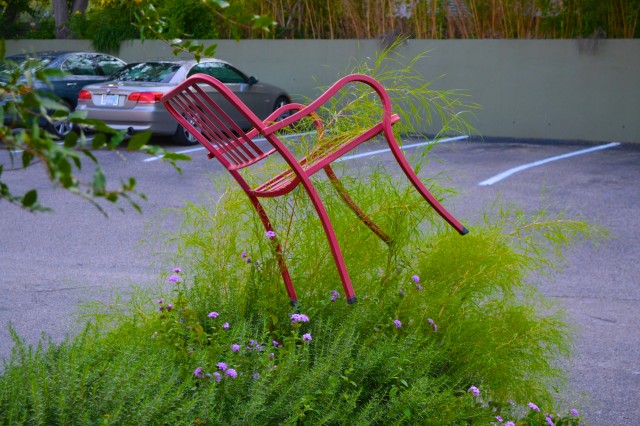 Very Austiny Sculpture.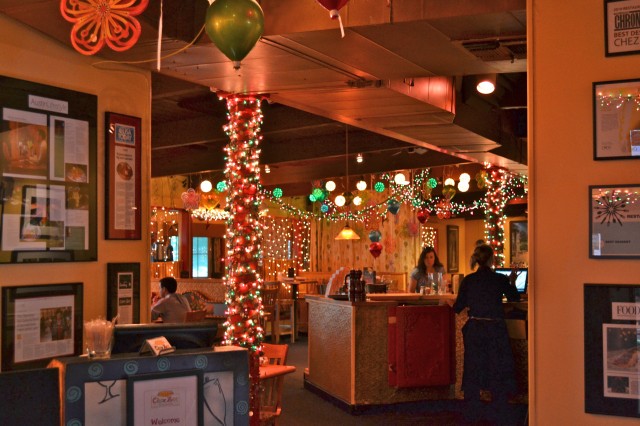 Inside waiting for our area to be ready!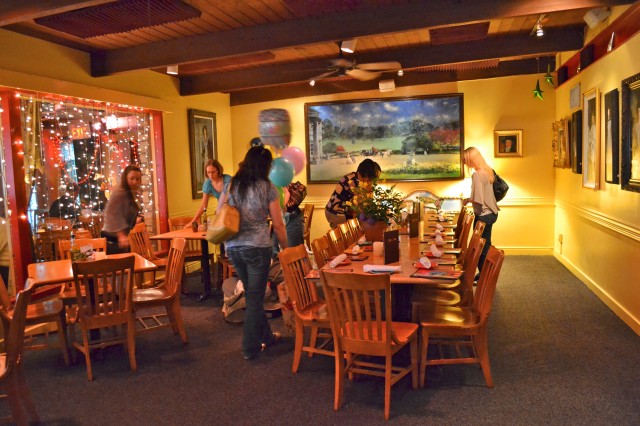 The hostesses starting to set up, and some guests have arrived.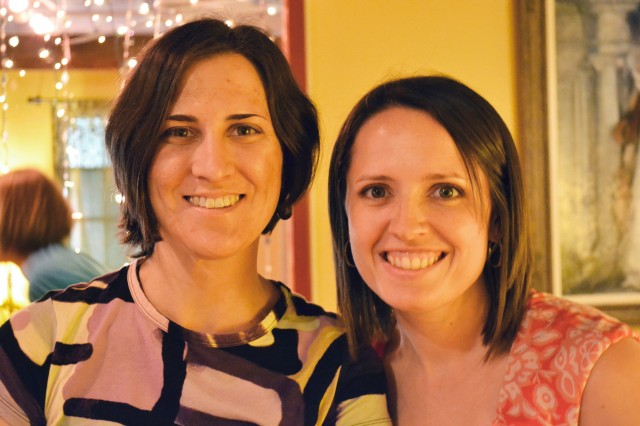 Kara and Danielle.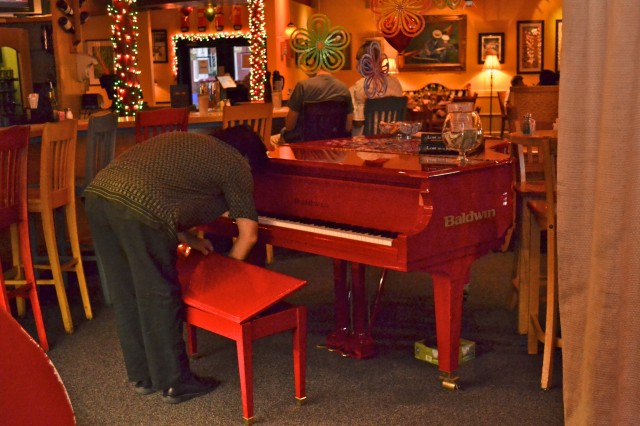 The beautiful piano with our pianist who truly took entertaining us during this shower seriously!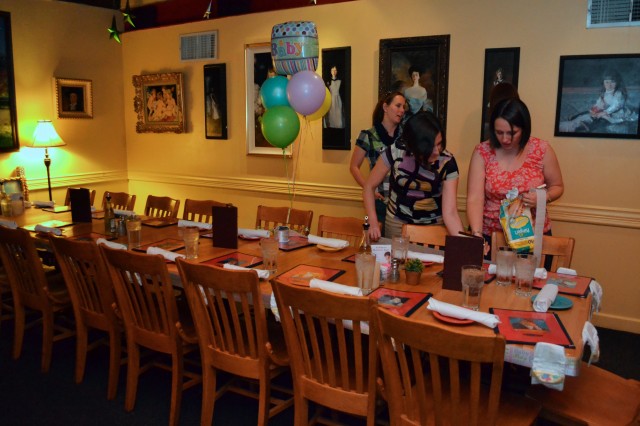 Still setting up.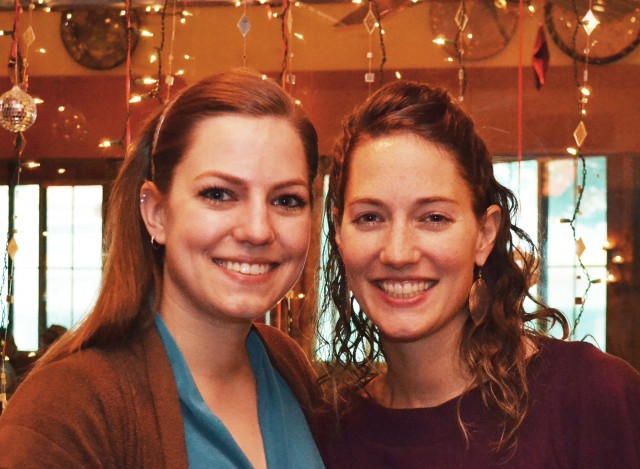 Tanya and I!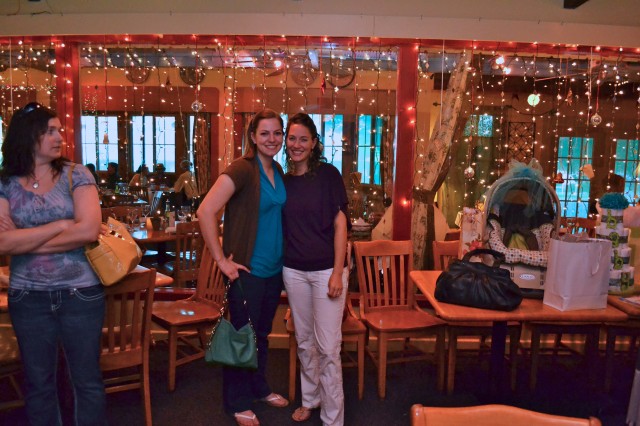 Another photo of us and you can see part of the gift table too.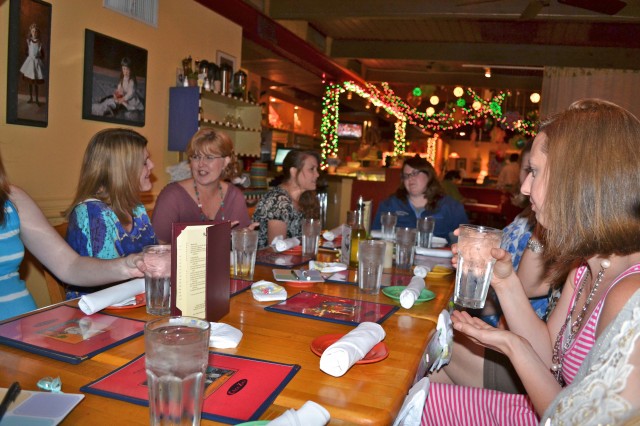 One end of the table of ladies who attended.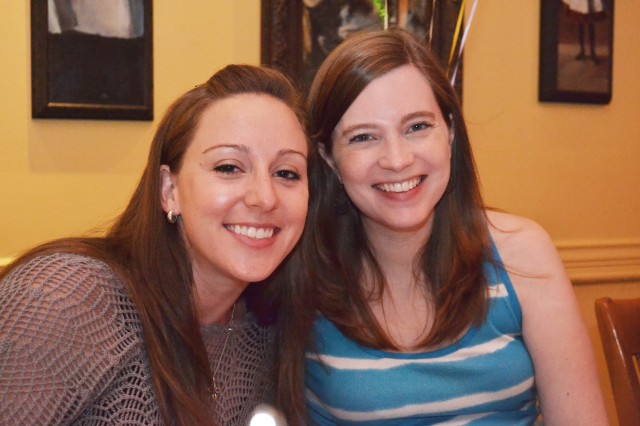 Andrea and Carly.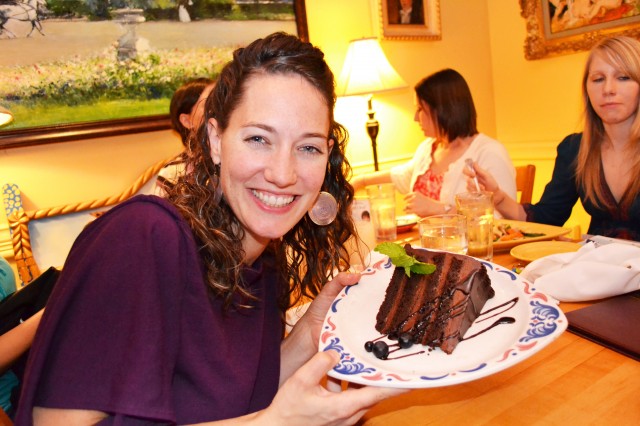 Tanya showing off our meal, since this place was so pricy we both ate before hand and split this amazing chocolate dessert!  The waiter totally tried to take it away before we were done, and we put him straight ;p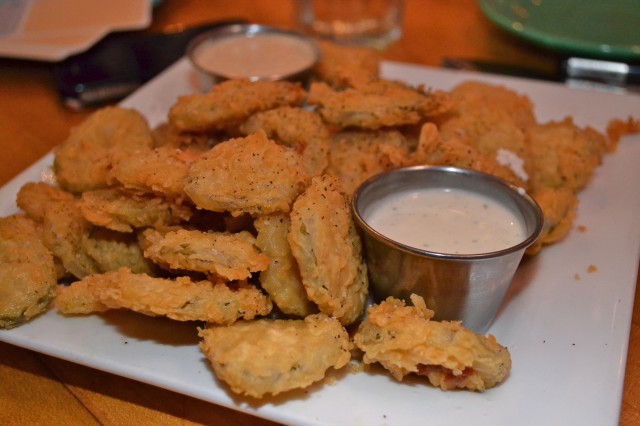 The fried pickles that Beth had that I tried for the first time… they were fried and they were pickles.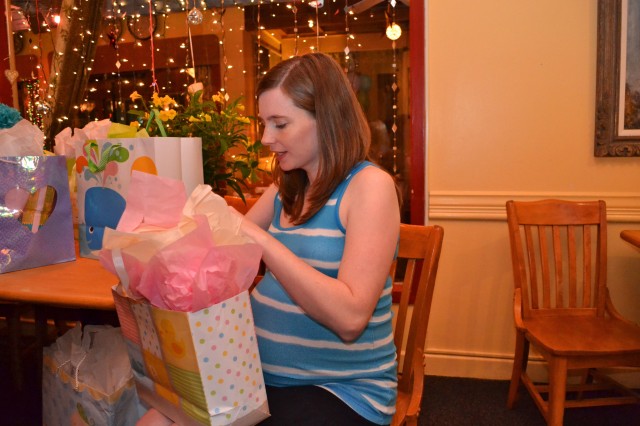 Carly starting to open gifts!
Carly opening another gift.
I felt so blessed to be invited to this shower and of course am praying for their transition with four kids!