Ever since finding out that we will be moving, our friends in Austin rose to the occasion to make us feel loved and that we would be missed. We had soo many requests to hang out, go out to eat, etc. that we didn't even have time for everyone. If we didn't get to spend time specifically with you, I do apologize!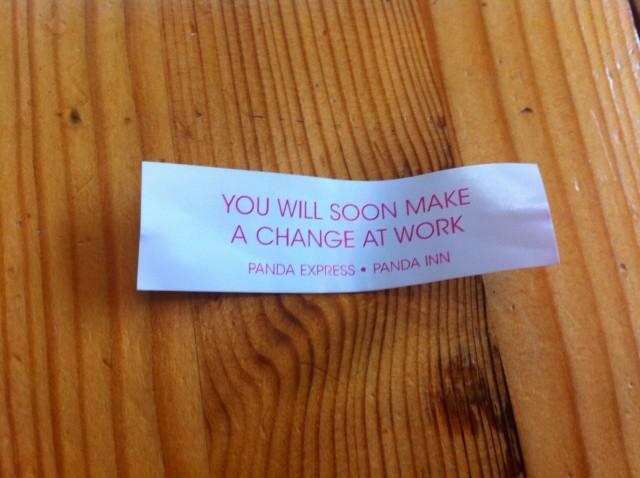 I kinda gave a time line of the hiring process, but at the beginning of October, Grant was flown into Huntsville for an interview. The day after he got back, I had to go to Houston for the German Consulate to renew my German passport, and on the way there I stopped at Panda Express and got this fortune. 🙂
We found out on Tuesday the 2nd and didn't get any packing done because we were calling people, selling a last minute item on craigslist and were having dinner and watching revolution with our friends the Johnstons.
Wednesday-Thursday we packed like crazy people.
On our second to last Friday in Austin, we were invited to the Shaff's house for dinner which was nice not to cook for a change,but I think we were a little dazed from all the packing. Needless to say, we wore out their dogs playing, talked, Â and ate great food.
Saturday, we went to Dime Box, packed up any of the things we were storing there and got to spend time with my parents before leaving town.
On Sunday, we ate at Maggiano's with the Robertsons which was so much fun. Of course the girls were on perfect behavior, and the food tasted great. It was a nice way to really say bye to the family that lived the closest.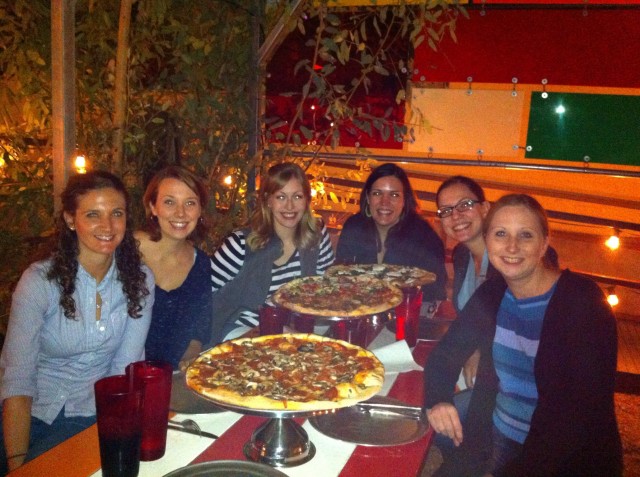 On our last Monday in Austin, some of the young marrieds girls who had time came to downtown with me to try out some of the food trailers. Well, it was Columbus day, and a lot of the trailers are closed on Mondays. So, we went to Homeslice, and it was amazing and I am not huge on pizza.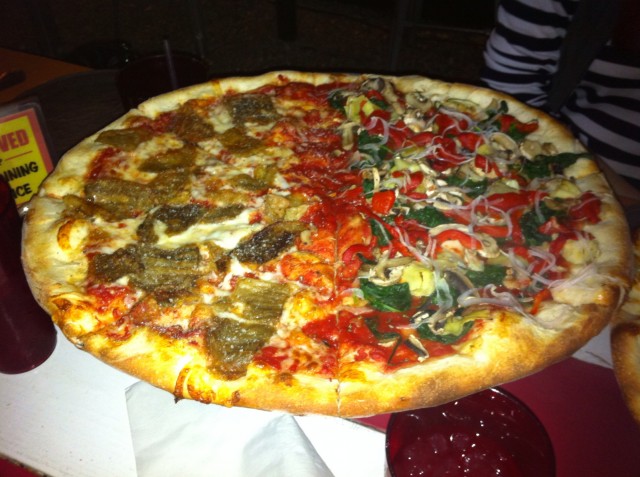 Half eggplant half vegan veggies pizza.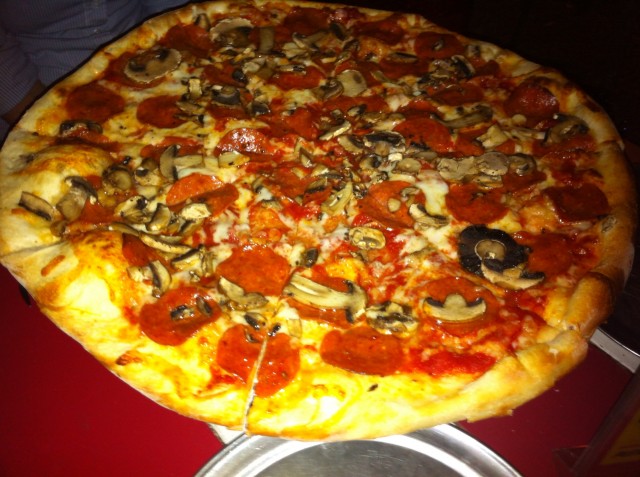 Mushroom pepperoni pizza.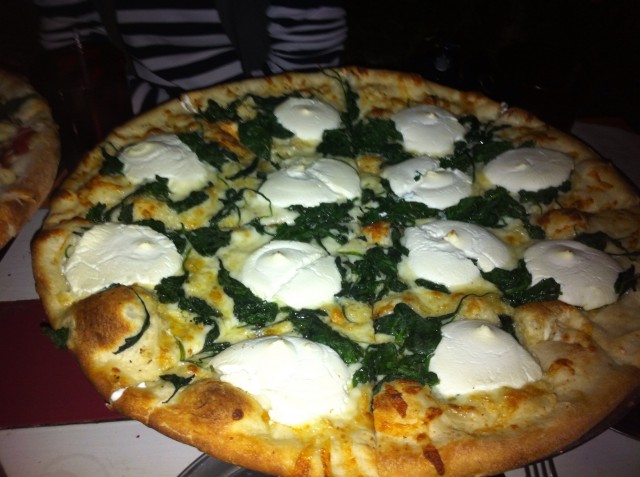 White sauce with Ricotta pizza.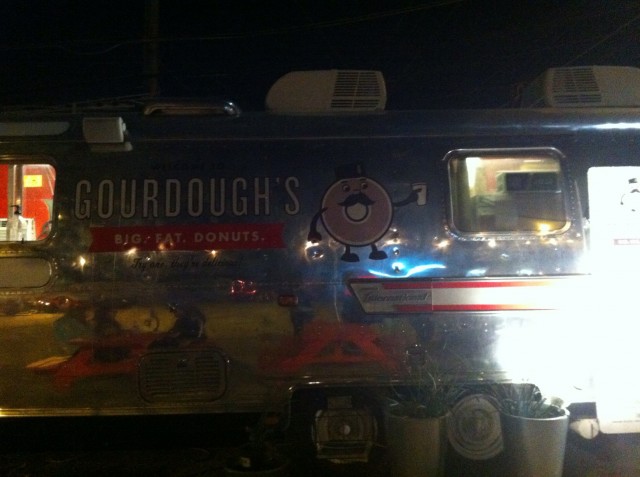 One of the trailers that was open was Gourdough's, I had yet to have gone there and was super excited about it.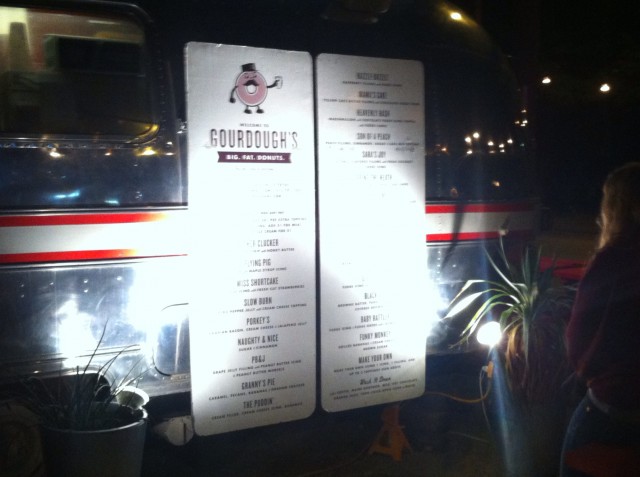 Their menu was huge with soo many options, now they were expensive for just getting one doughnut,but as a special treat they were awesome!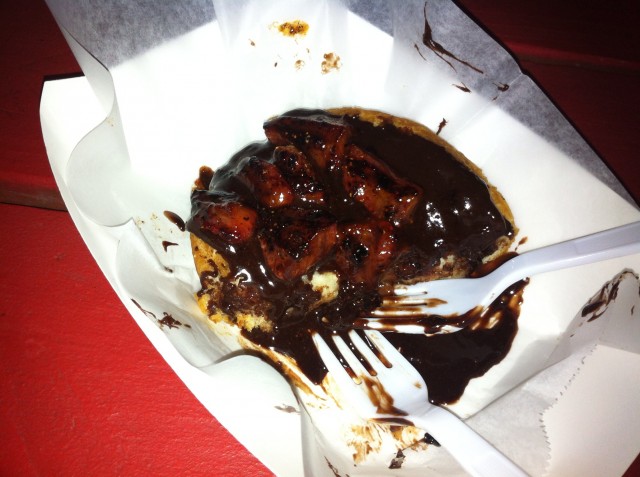 I got the dirty berry which was a doughnut(which tasted like funnel cake batter) with grilled strawberries and hot fuge.
Then on Tuesday, we attended a gender reveal party which was super fun because there were SO many of our friends there and made it really nice to share some last minute time with some friends.
Wednesday, all of the ladies in the young marrieds who could came to Zoe's Kitchen to eat lunch since that is the day our church has Mom2Mom and Ladies' Bible Class.
Thursday, my work(the church) took all of the staff out to Kirby Lane for me which was a lot of fun and very humbling.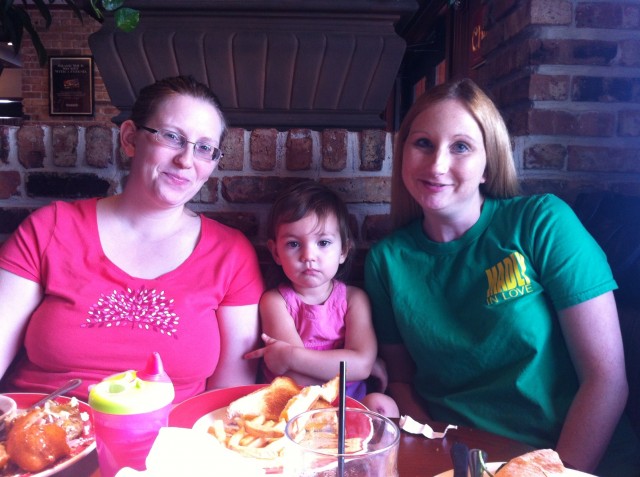 Friday, I got to have lunch with Shea, Beth, Lilly, and Lana at Cheddars. It was yummy, convenient and so much fun!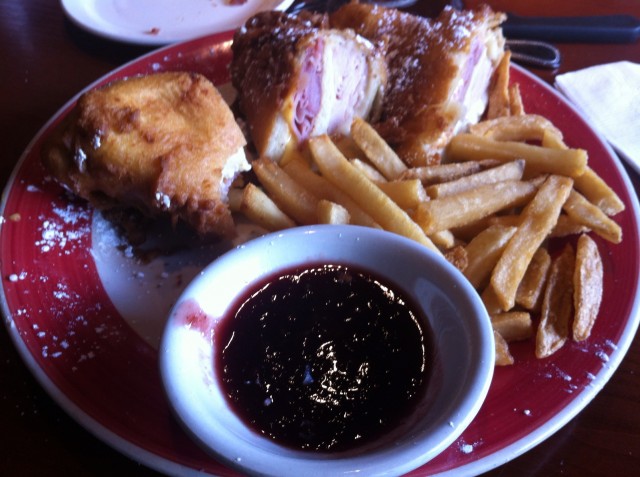 I got a Monte Cristo sandwich which was so unhealthy but very tasty. It is a ham and cheese sandwich which is deep fried, then powdered with powdered sugar and dipped in a raspberry dressing.
Friday was also my errand day due to the fact that I got off at 12, so after lunch with the Amaros and Shaff, I got to meet Anthony Eure who I helped throw a baby shower for, and then went to get my tires rotated before our trip.
Saturday was our packing the penske day and moving. We were soo busy,but I am so grateful that I got to see so many of our friends before we left on such short notice. We are in awe and feel so blessed and loved.