Christmas is my favorite time of the year! I love getting to set up the Christmas tree and cozy up inside. This year we went to Ohio for Christmas,but more on that to come later. Below are some of the preparations that I have been making before Christmas.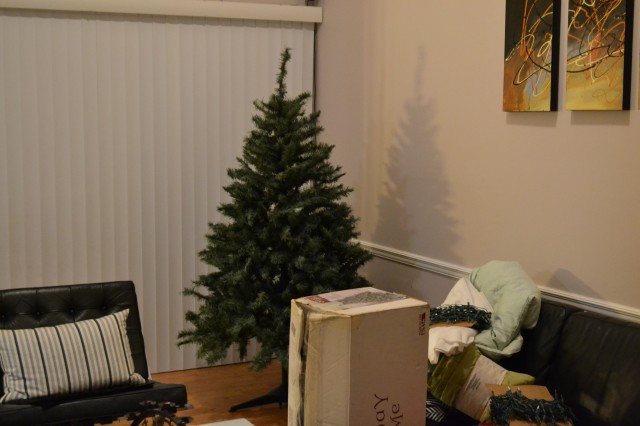 Setting up the tree.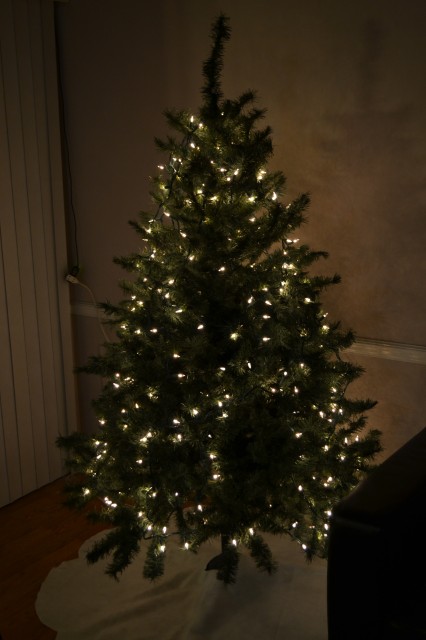 Getting the lights on… I tried a new method but wasn't very impressed.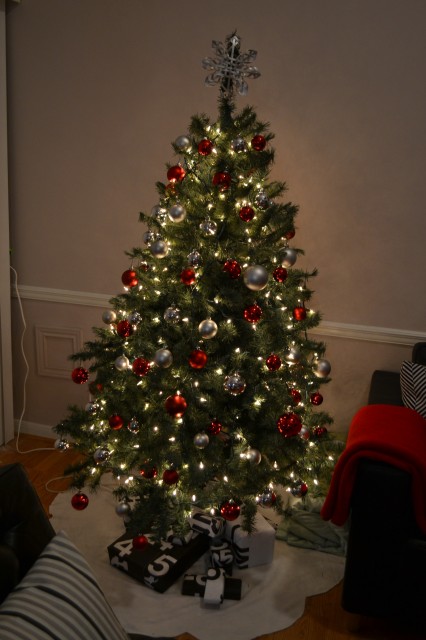 Ornaments.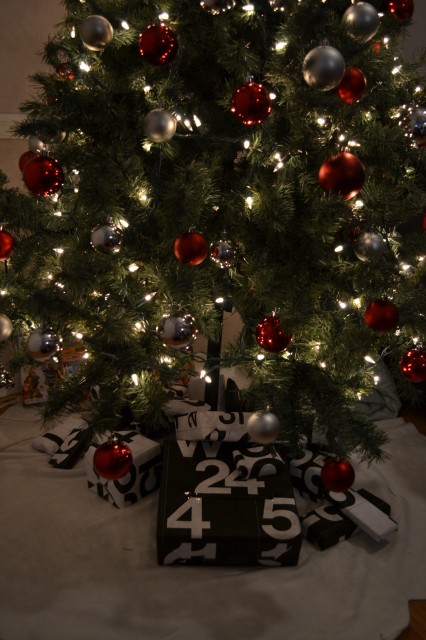 With our Advent Calendar under the tree, each year I wrap different small gifts or candy in different sized boxes, and we open one a day leading up to Christmas.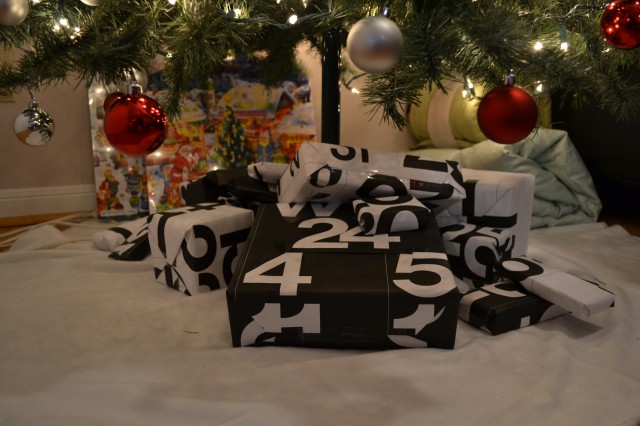 I was able to use my Stendig Calendar Pages as wrapping paper since I liked how it looked and didn't want to waste this year's pages.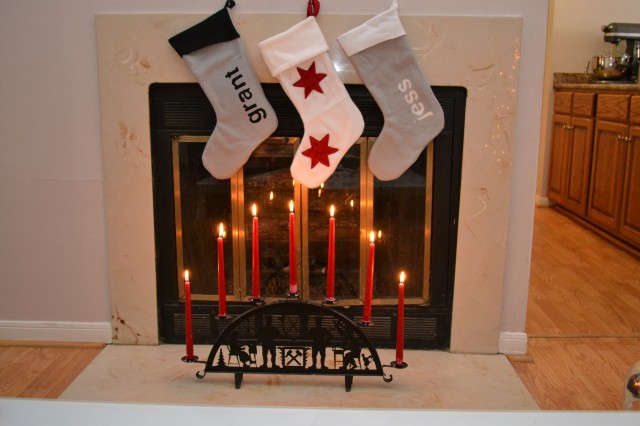 Hung our stockings.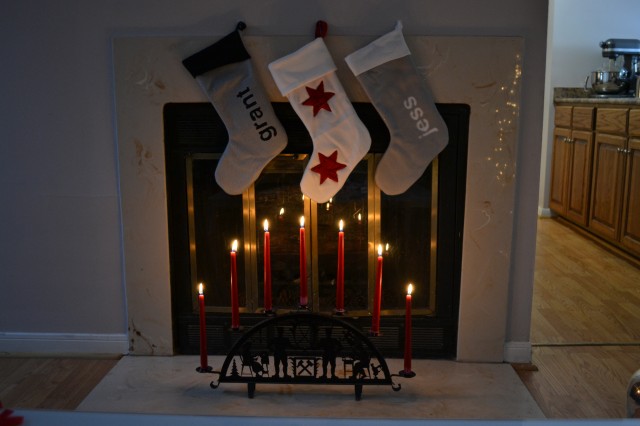 Ohh, mood light. 🙂 *Yes the candles were far away enough to not burn the stockings*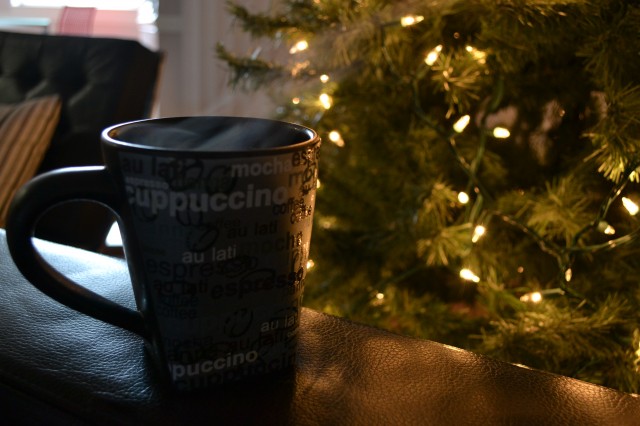 I love to sit around the tree and read or relax with some tea.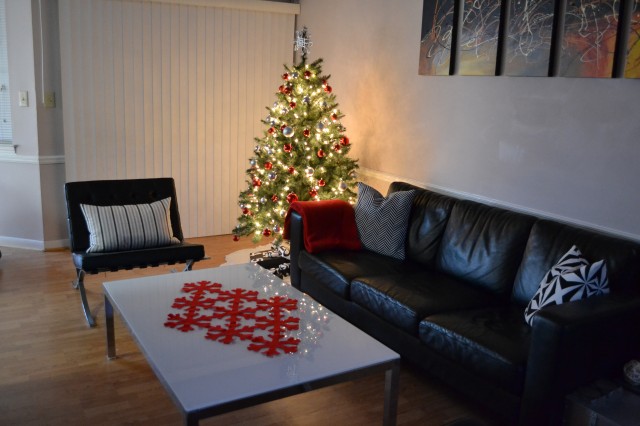 Our living room with my snowflake table runner that I made right after last Christmas and was finally able to use.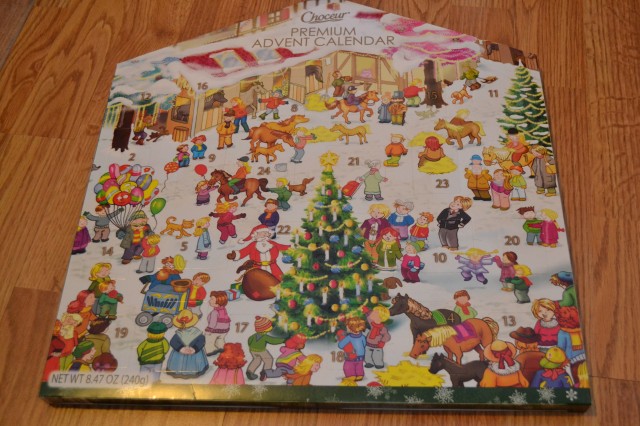 I also bought us an advent calendar from Aldi but decided to get the more expensive one for $4.99 because I wanted to see what the difference was between this and the cheaper version.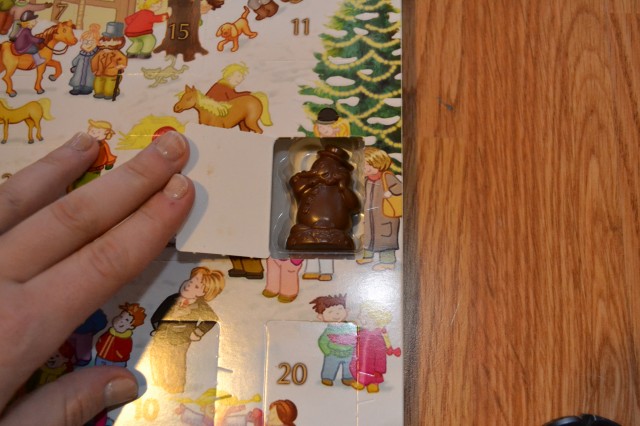 The chocolate pieces you get are much larger and thicker.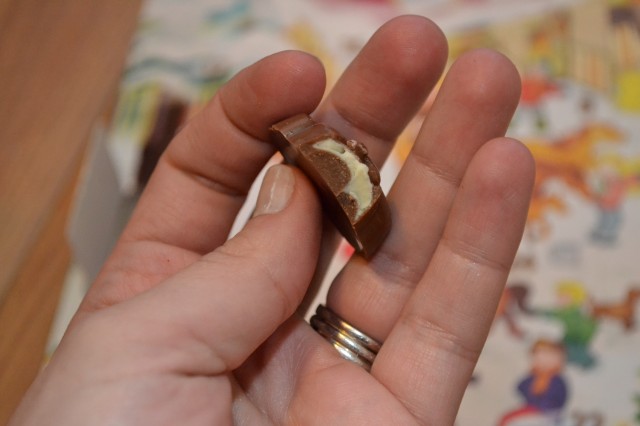 Here is one broken in half, and you can see they are yogurt filled which was a huge plus for me since I am not a fan of plain chocolate. So, I will most likely buy this one again rather than the cheaper one for us in the future.