I have never done much cake decorating and don't know if I will ever really try and get into it,but one of Grant's coworkers asked if I could make a Red Velvet Cake with Cream Cheese Icing and Walnuts on it. I had never heard of this combination with the Walnuts,but I was in the mood to bake so made him one. I guess his wife loves red velvet cakes, and so I made a recipe that I had used before only it was for Cupcakes at Heather's Baby Shower. I didn't have any of the cake,but I guess his coworker and his wife loved it so that is good. So, I figured I would show you some pictures.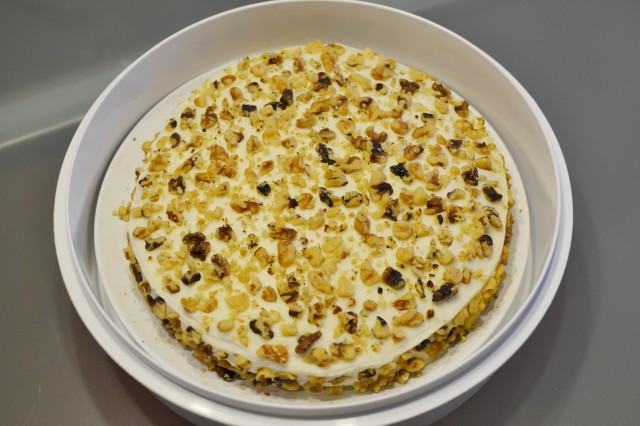 Here is an overall picture, not the best because it is in the carrying case,but that is ok. I only made it a single layer since this was a tester. I wasn't sure if the cupcake recipe would work for a regular cake as well.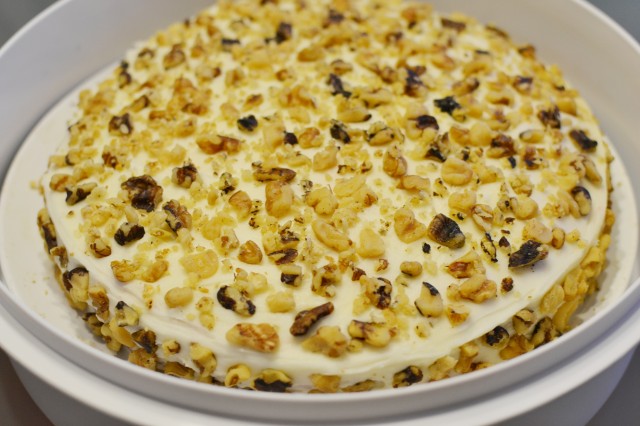 After eating the whole cake in one night with his wife, Grant's Coworked mentioned that he should have asked for pecans on it(he thought it was supposed to be walnuts), but they both liked it like this enough to eat the whole thing.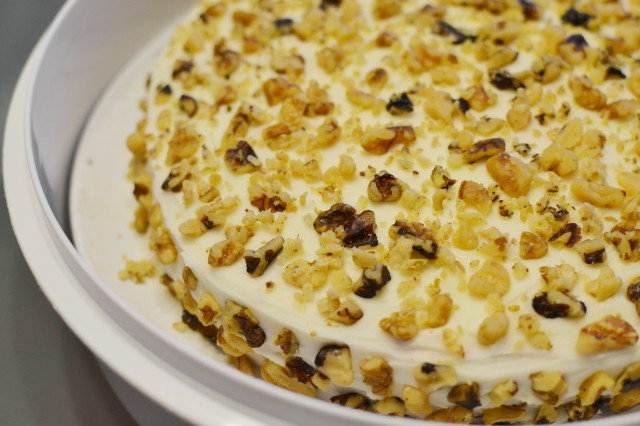 Next time, I will blend the nuts in my Vitamix to a smaller consistency, not a dust but smaller than above and mix it in the icing so I can pipe it that way and it would make it look pretty cool and be faster too.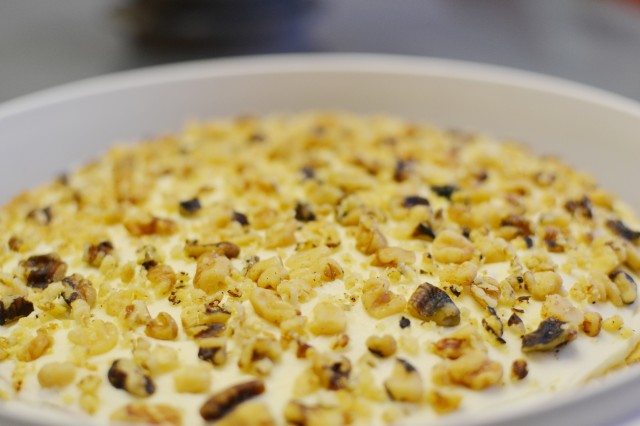 Anyway, nothing spectacular,but just something fun I worked on around the holidays.
Click here to see the recipe that I used. Only add which ever nuts you want into the icing once the icing is the way you want it.