Last weekend Gail, Grant's Mom, came for a visit. This was her first time to Huntsville  and luckily it looked like spring with tons of leaves and flowers budding everywhere. She drove down on Friday Morning and arrived around 4:30pm here. Grant and I both took Friday off work to make sure that we had everything ready for when she came.
So for most of Friday we ate food, talked, and watched a movie before heading to bed. Grant and I are old people that go to bed super early.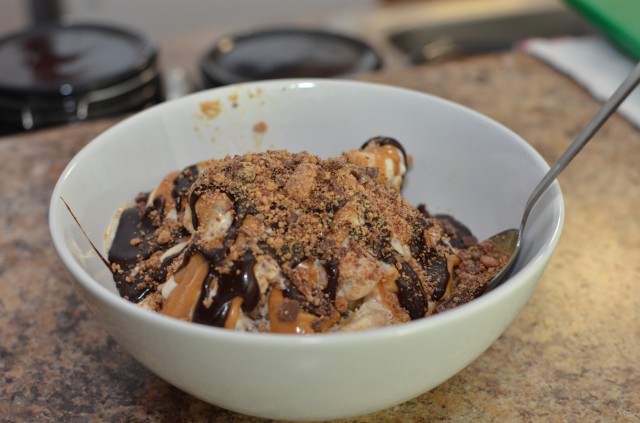 Normally Gail loves sightseeing,but she just wanted to hang out with us on this trip especially since it was just a weekend visit. We still made sure to drive her past a lot of the important areas here in Huntsville. For instance, we live really close to Space Camp, NASA/Rocket Museums,  the  botanical gardens, etc.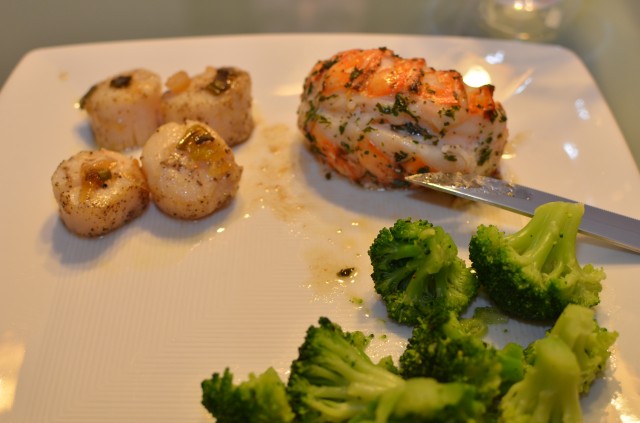 Gail wanted to get some fresh seafood, and we found a seafood market in Hampton Cove, so on Saturday we decided to make a trip of this. We went on the base where Grant works so Gail could see what building he works in, and just the base in general. Then we drove to Hampton Cove along the scenic route through the hill country. We got the lobster tails and scallions you see above at the seafood shop. Then we drove north toward the Monte Sano Park which is high up and has great views of the area all the way down to downtown Huntsville so she could see that too.
Saturday afternoon, we went to Baskin Robbins where we got different ice cream since I had a gift card I had won in a giveaway. So above you can see what Grant and I got. We ended up getting the pints/quarts of ice cream rather than their scoops/sundaes cause it was so much cheaper. So that was a fun treat and a cheat day for us on our diet.
Sunday morning we went to church, and after that to JoAnn Fabrics to get fabric for burp cloths. Gail wanted me to teach her how to make them so she could make them as gifts for some of her coworkers.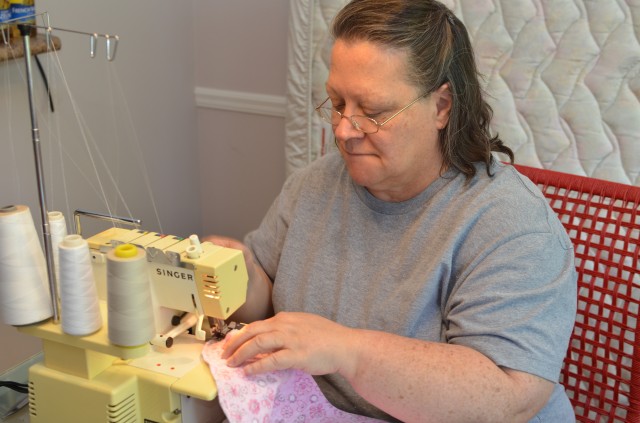 Gail brought her serger that she inherited from her parents with her to have me look at it. She wanted help threading it which is a huge pain,but it was still threaded which is much nicer,but we would have gotten that sucker threaded if it hadn't been. So I gave her a quick run down of how they work, and the basics of using one. Grant found the manual for her so she could print it off if she ever needed it.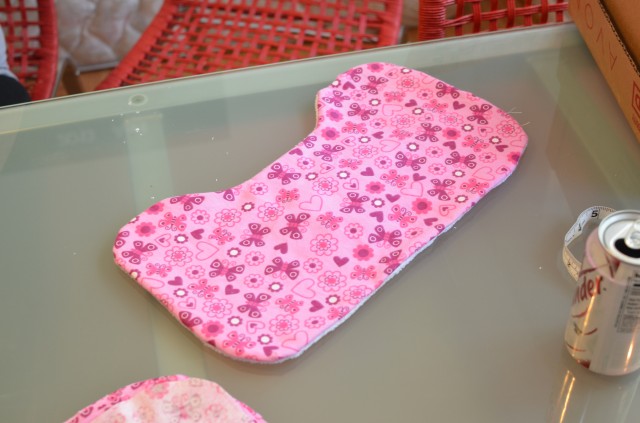 Here is one of the burp cloths after she serged it but hadn't topstitched it yet.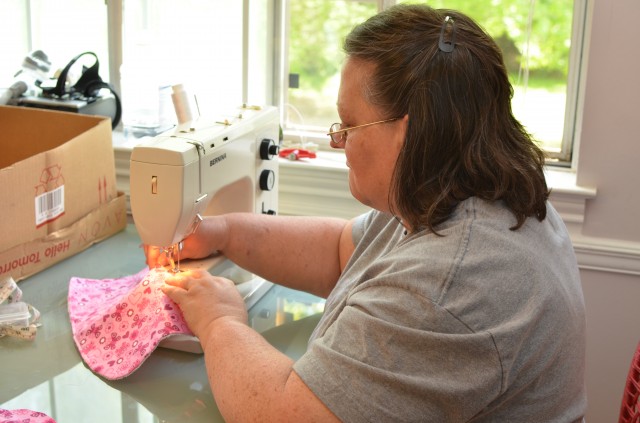 Here is Gail using my sewing machine to topstitch the burp cloths and completed 4 of them and had definitely mastered them by then. She took the rest of her fabric home to finish them at home.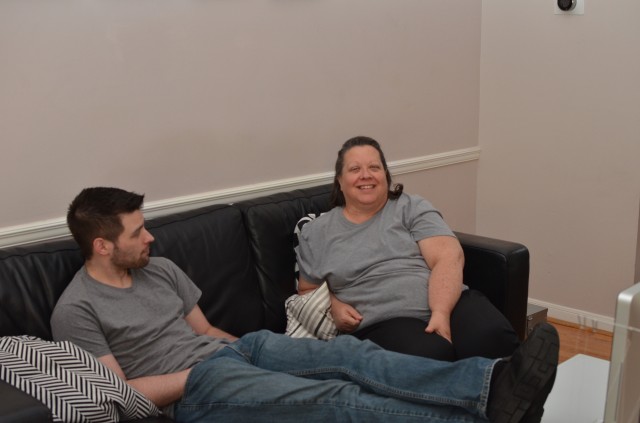 After the burp cloth making, Gail talked to us while I made cookies another cheat to our diet, but they were sooo yummy.  We then watched wreck it ralph which was a cute movie and made sure to make some Jalapeño Muffins for breakfast the next day since Grant and I both had to work. Gail left early Monday morning and made it back to Ohio later that day. We had a great visit, and it was a nice excuse for us to see more of Huntsville as well.