So here is post #2 about our family reunion. Cassie, Grant's Cousin, is the only one with a child right now, so, Levi is sort of a big deal especially with the Grandma/Grand Aunts? Anyway, we celebrated his birthday while everyone was there, and here are the pictures. I am going to warn you again, there are a ton, and this is mainly so family can get whichever pictures they want. I am going to caption some of them,but the rest of more like a gallery so you can see. Again, Thanks for Sandi and Rick for hosting us all, providing so much entertainment, and of course feeding us so well!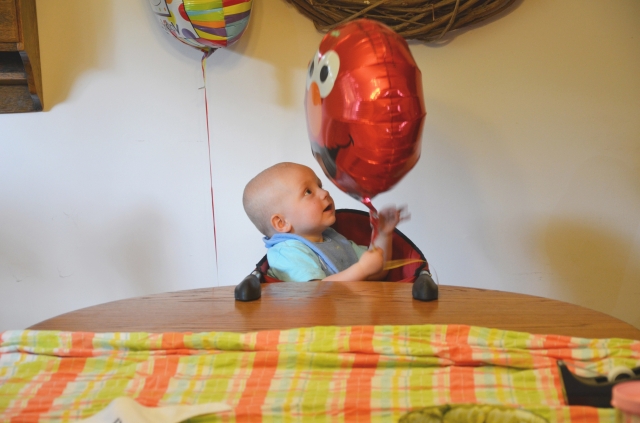 Levi Loves Elmo.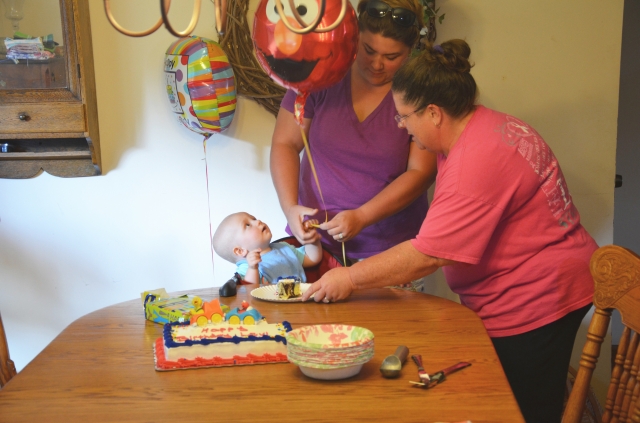 Trying to take the balloon away so he can eat his "smash cake."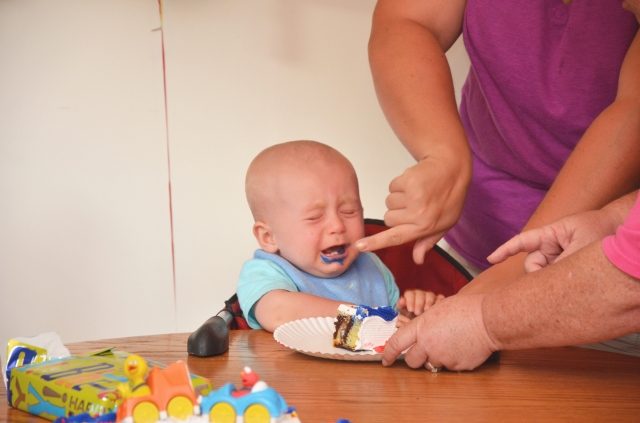 Being forced to try some… life is so hard…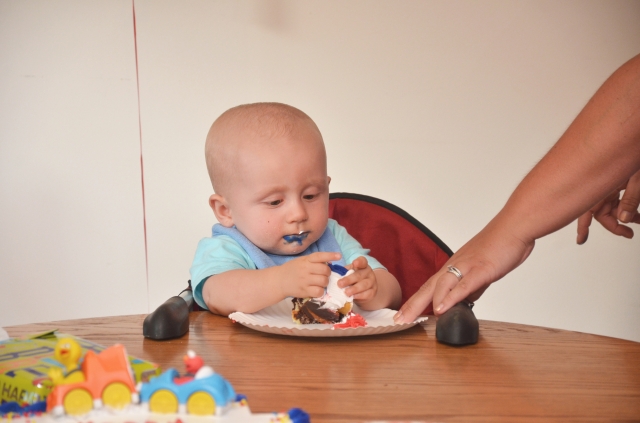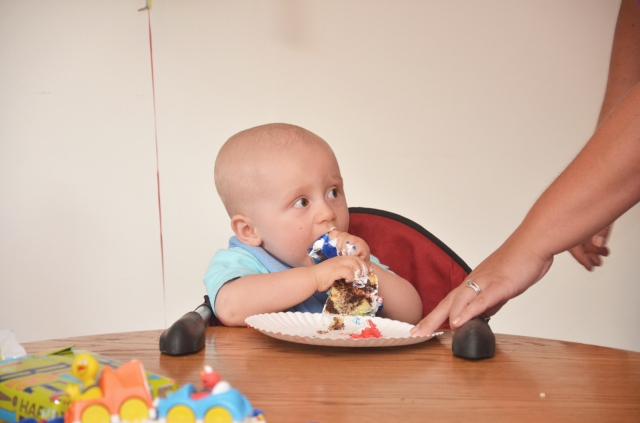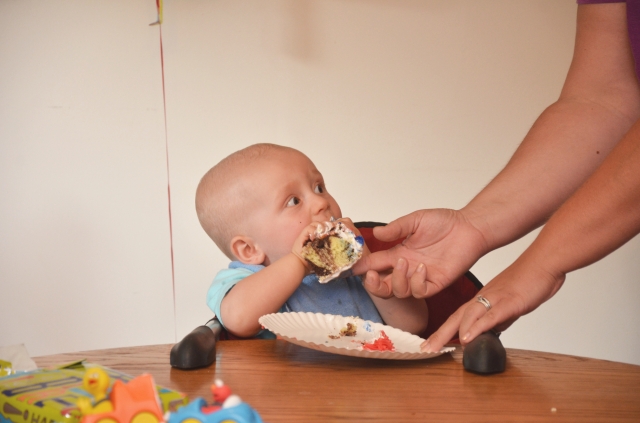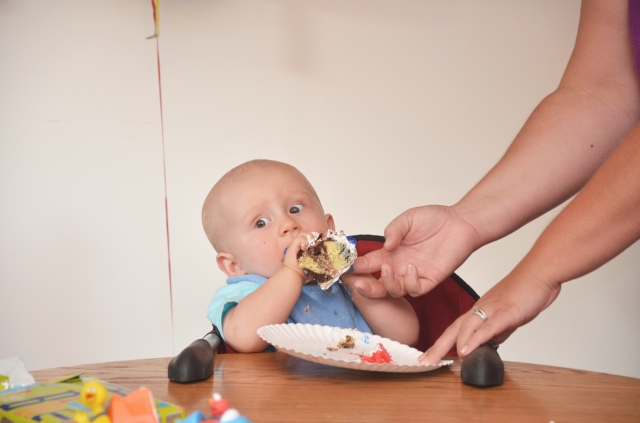 Why is everyone looking at me?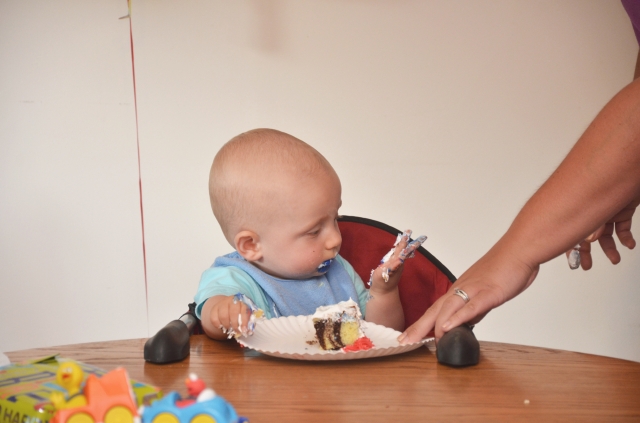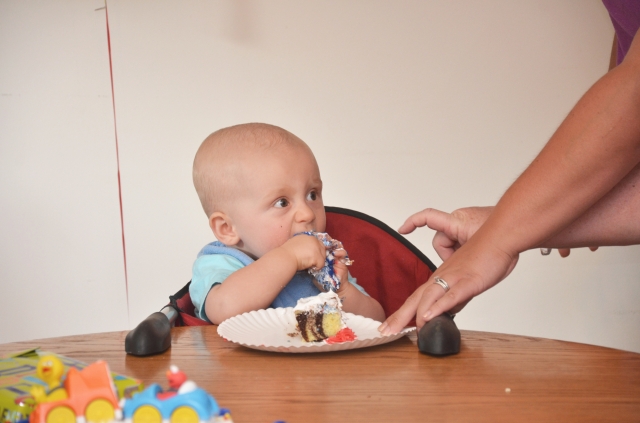 This stuff isn't too shabby.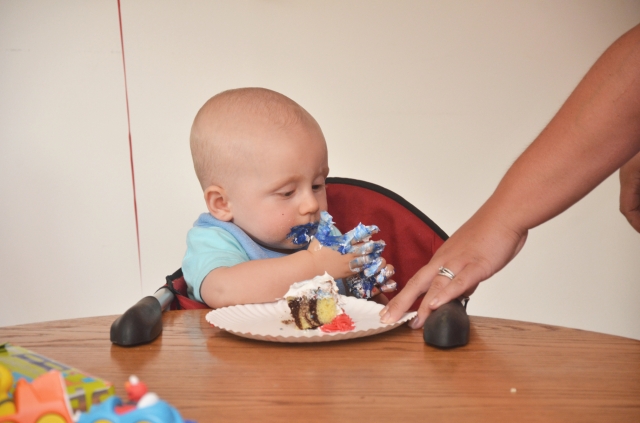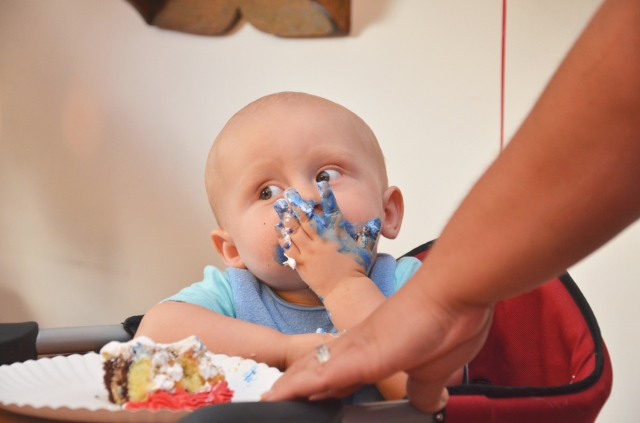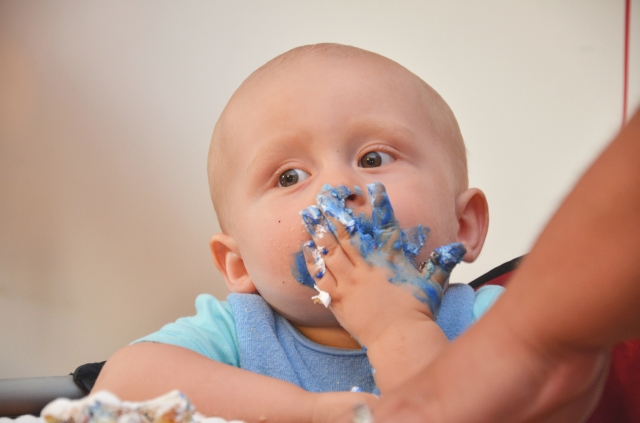 One of my favorites!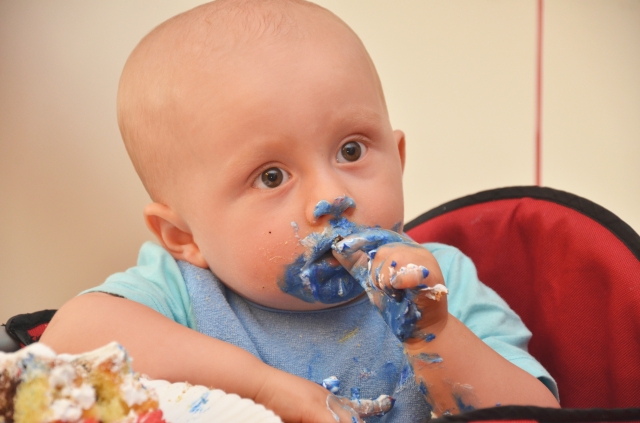 Did I just eat a smurf?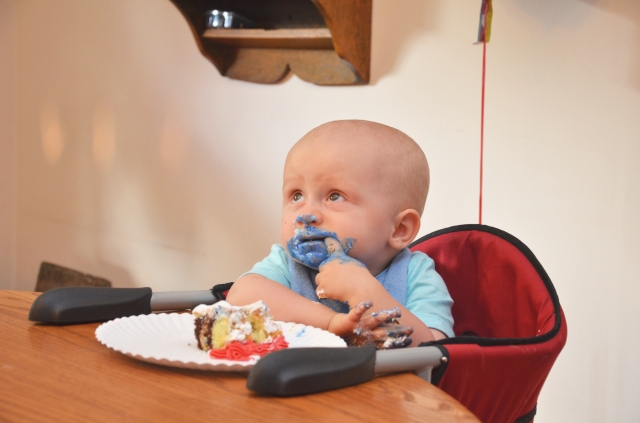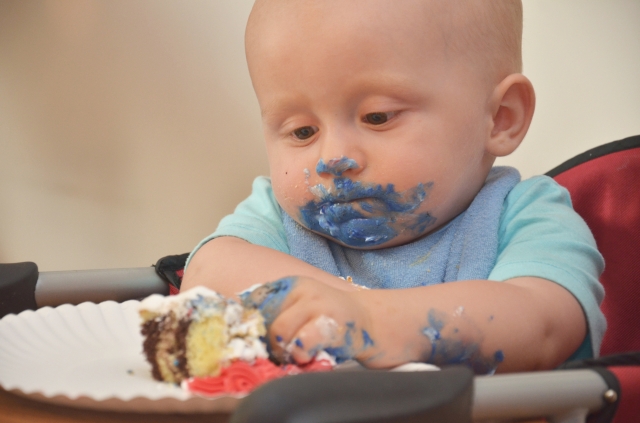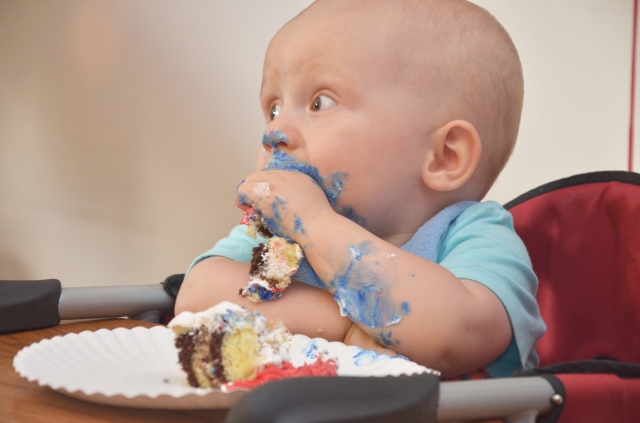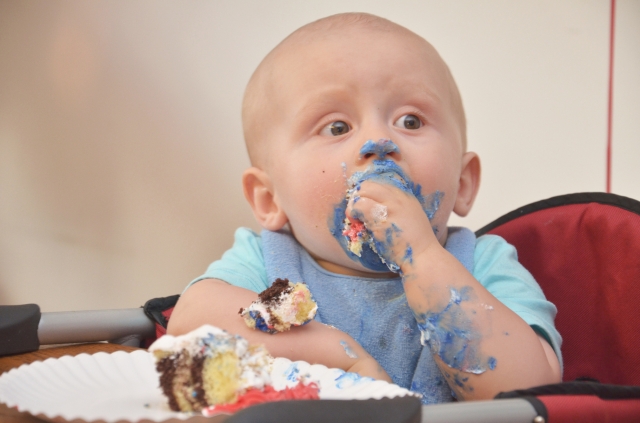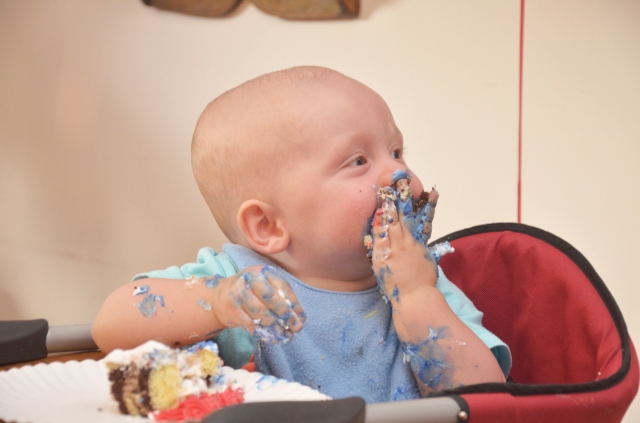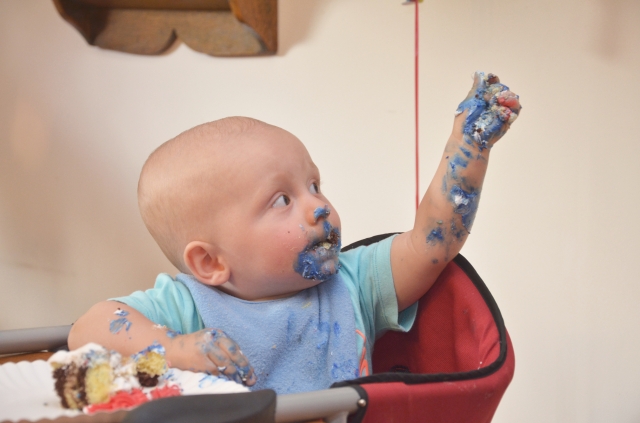 Mommy & Daddy, do you want some?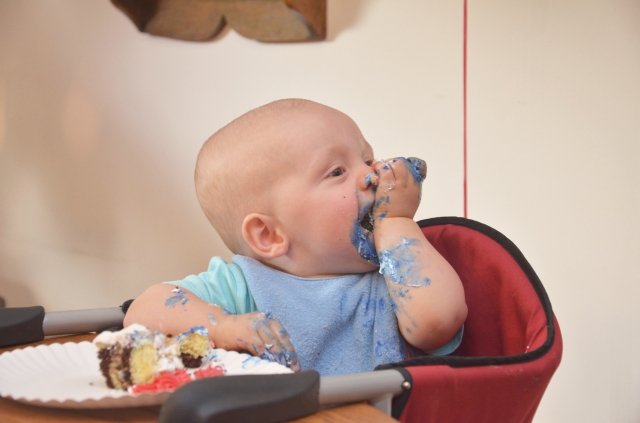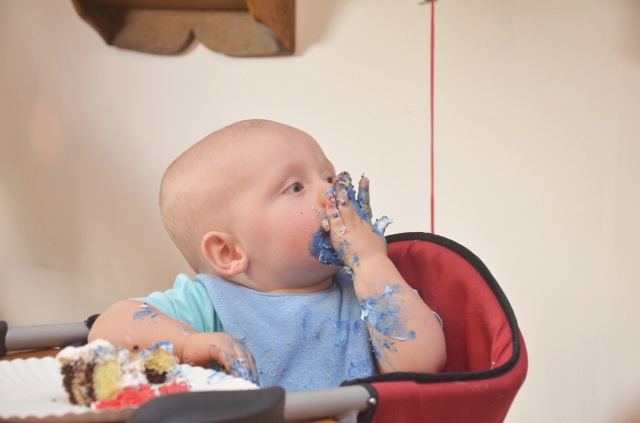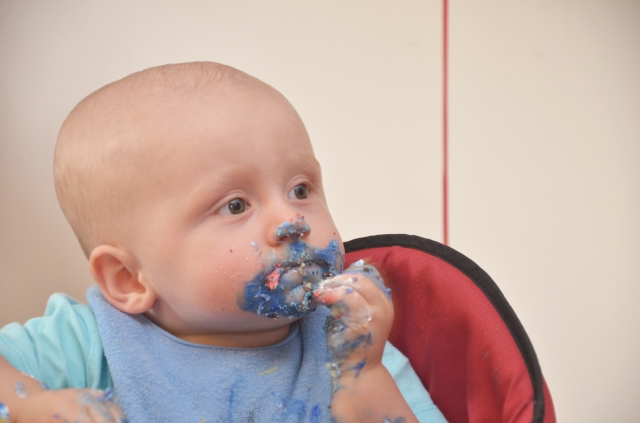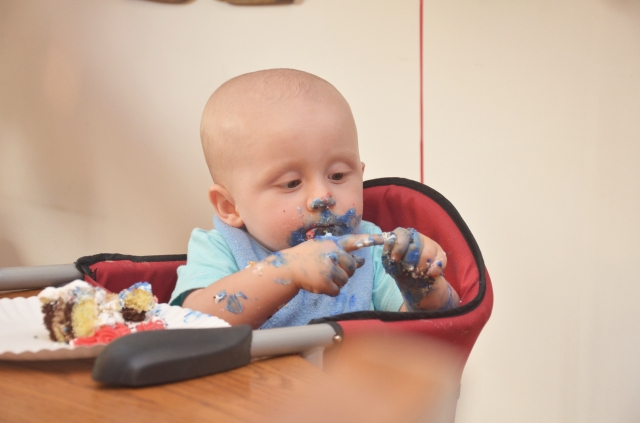 Praciting motor skills Grandma and Mommy taught him.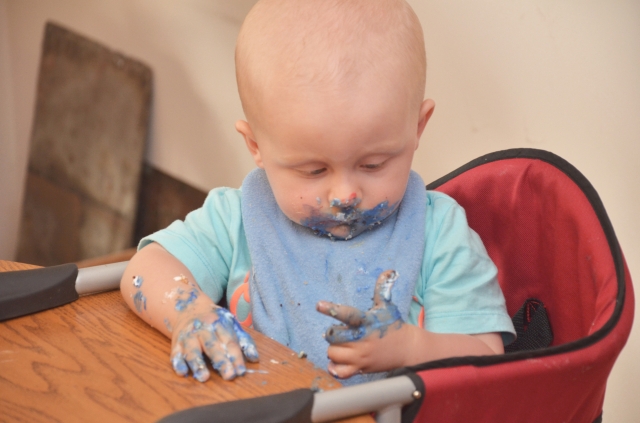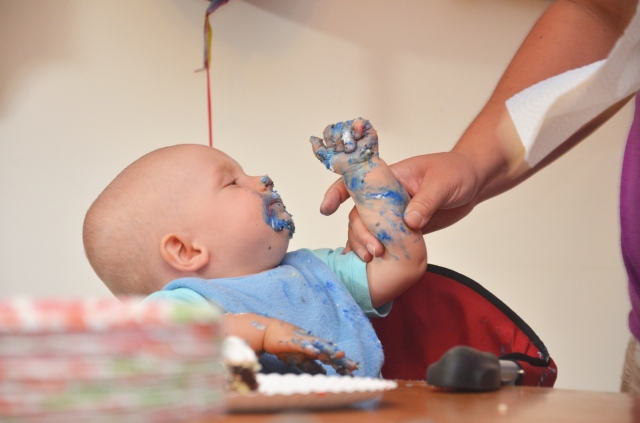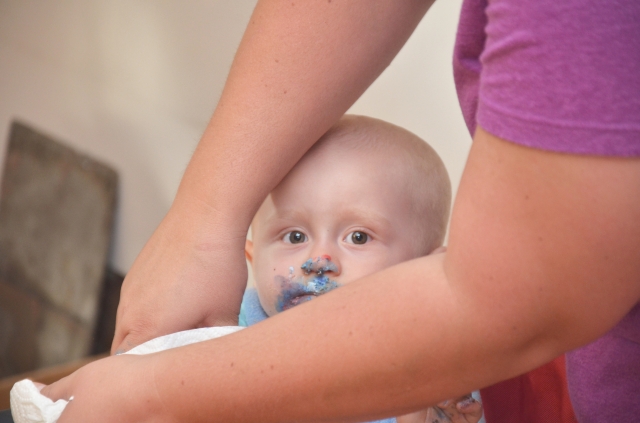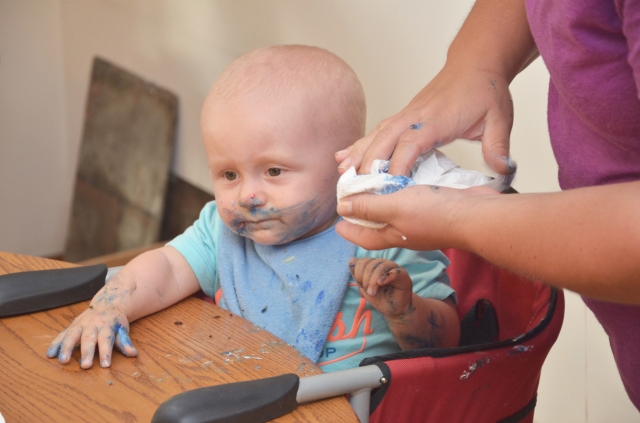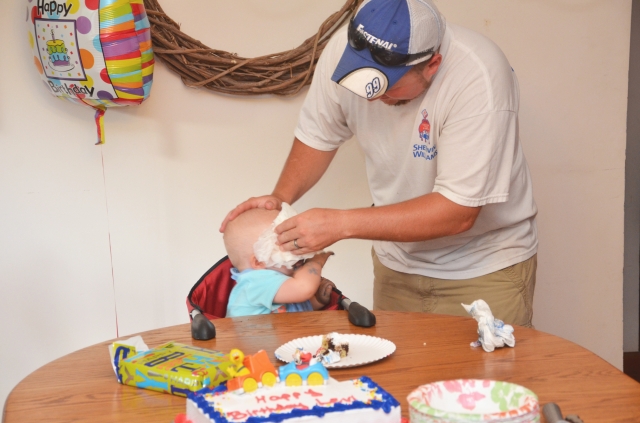 Daddy taking over.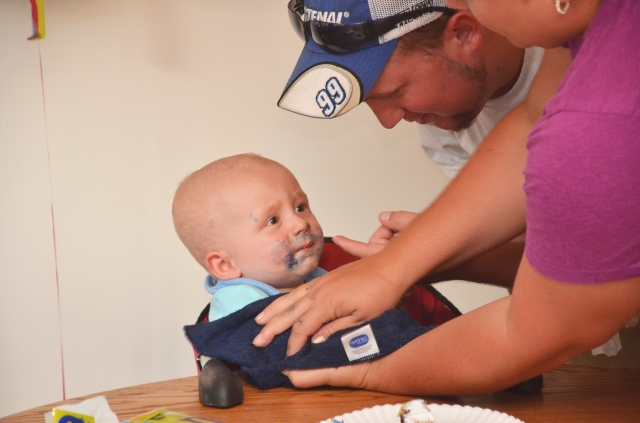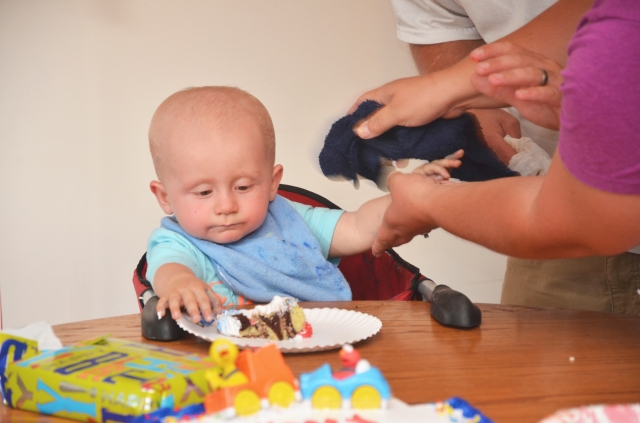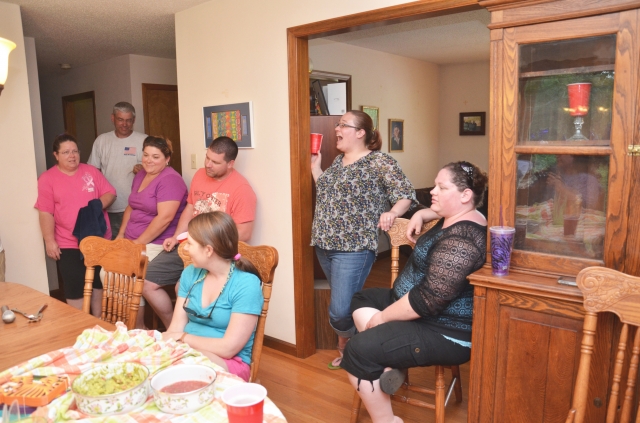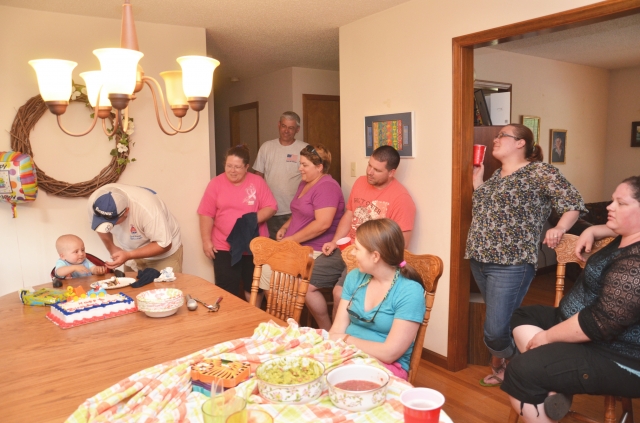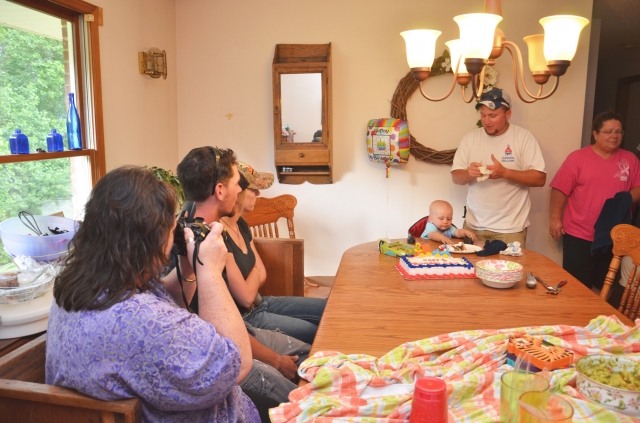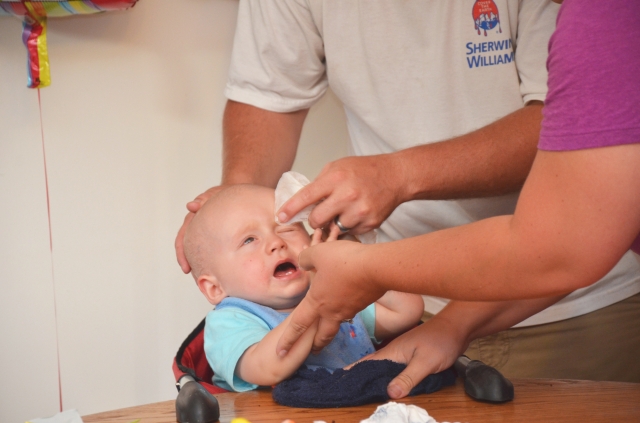 Why? I am saving that icing for later.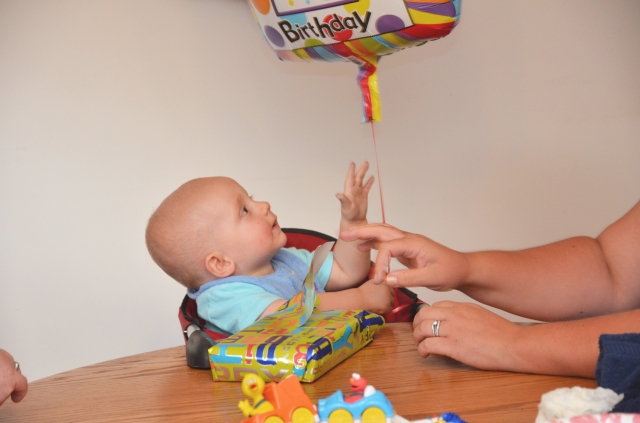 Everything is better with a balloon.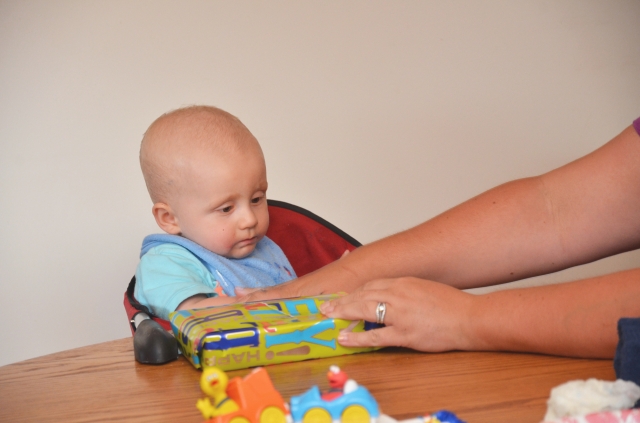 Not interested in opening gifts… where did that balloon go?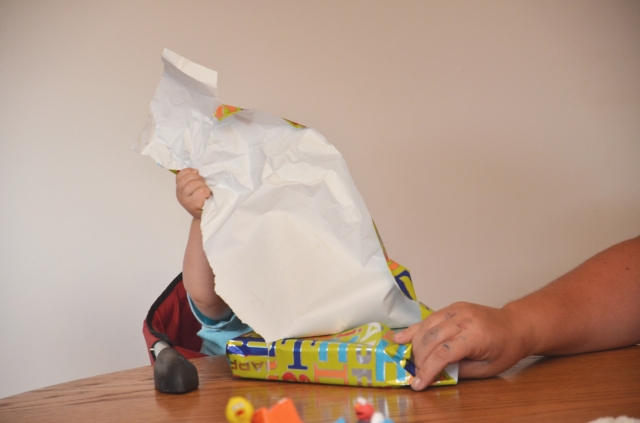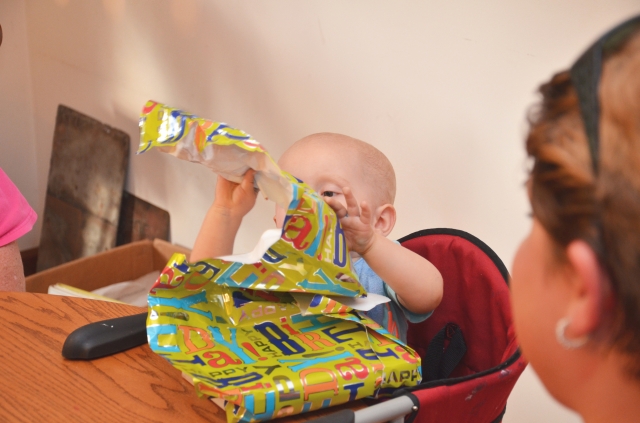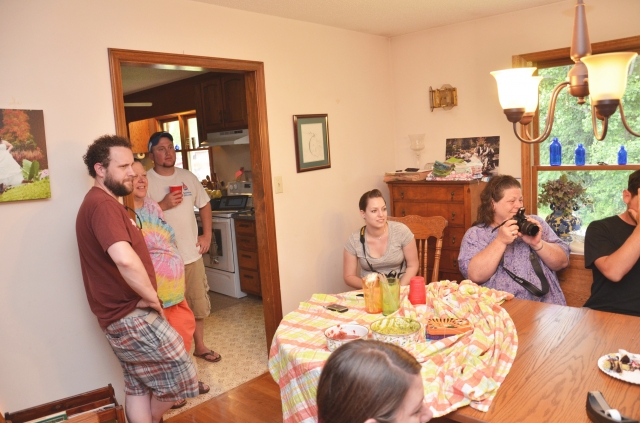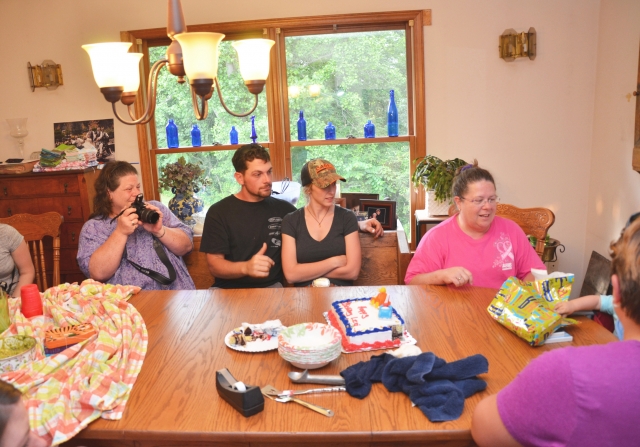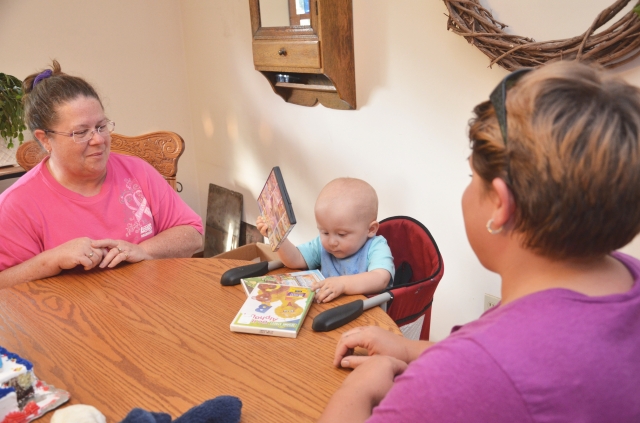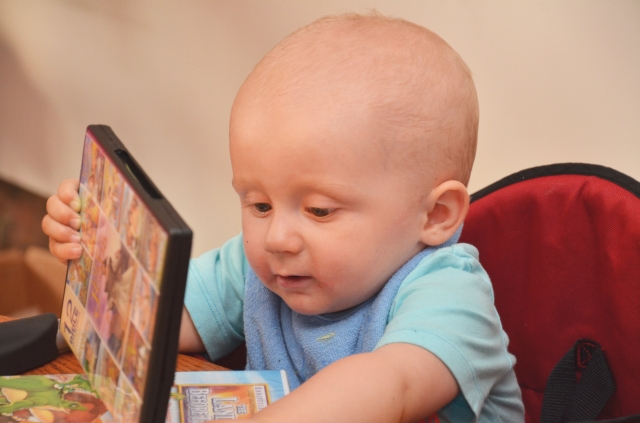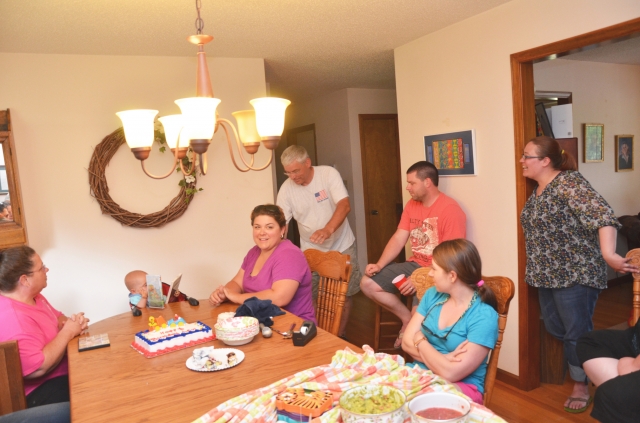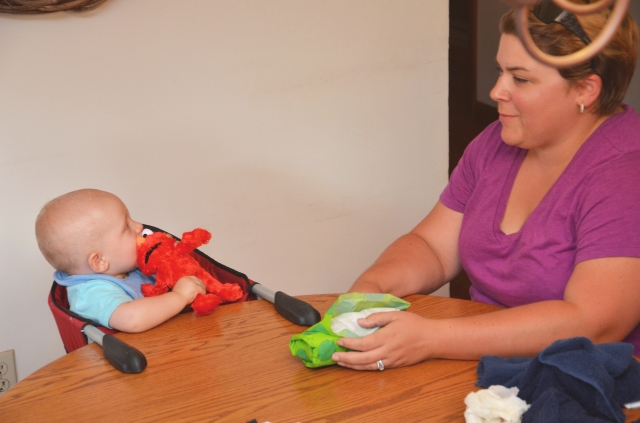 Elmo's eyes are tasty.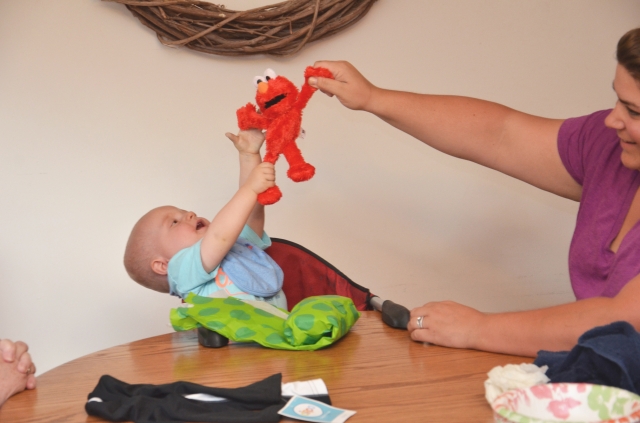 Should have waited for later to open the elmo gift.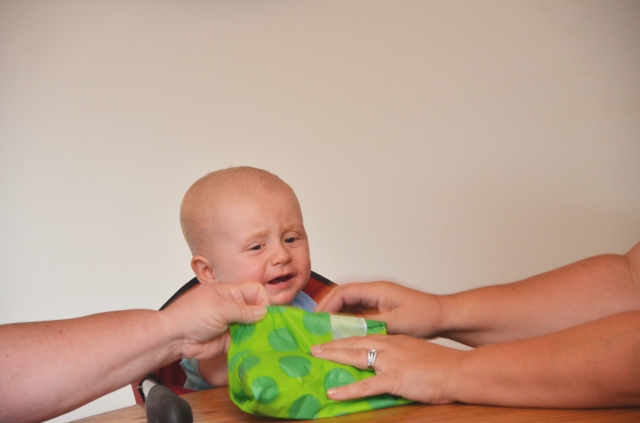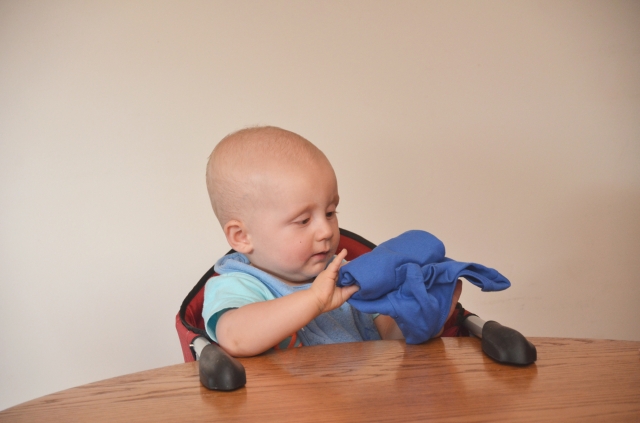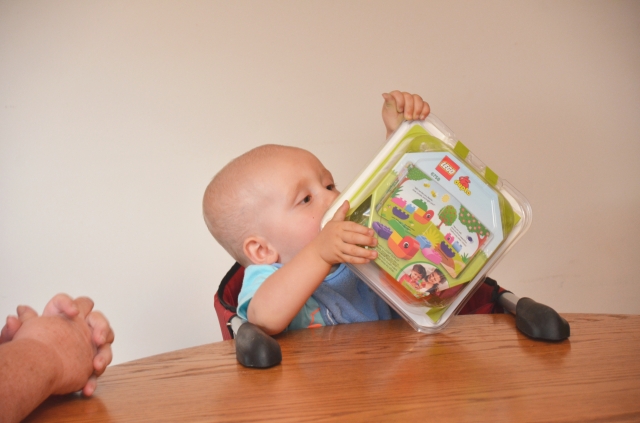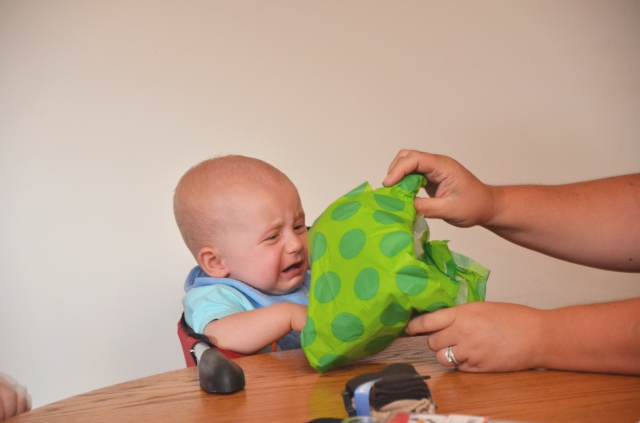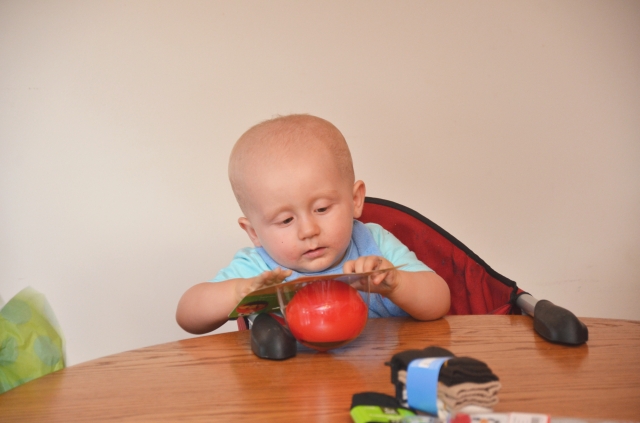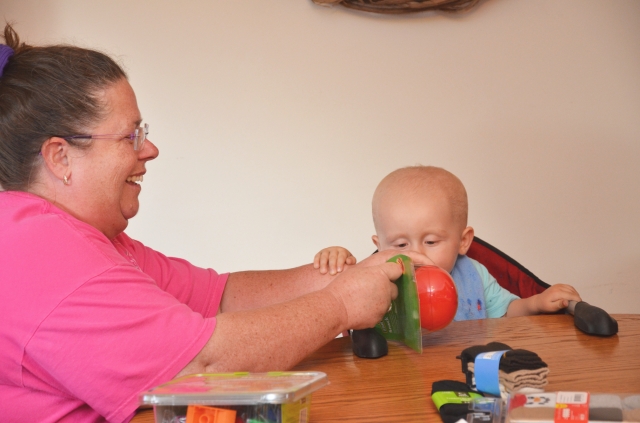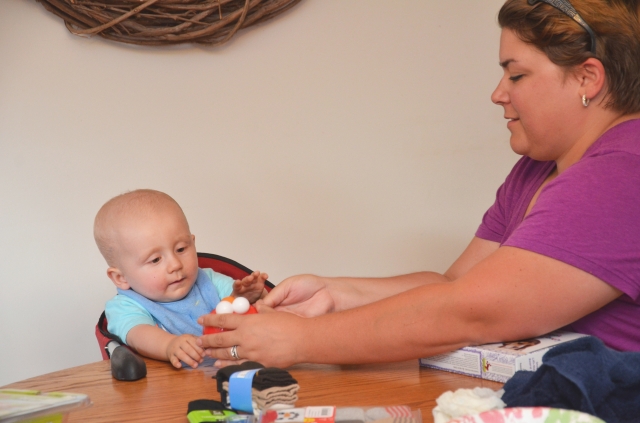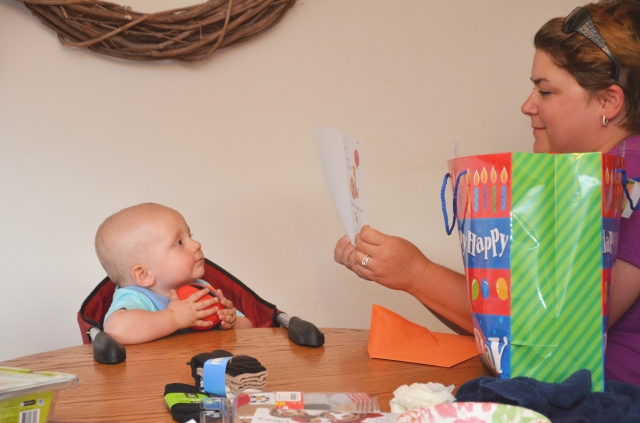 More elmo!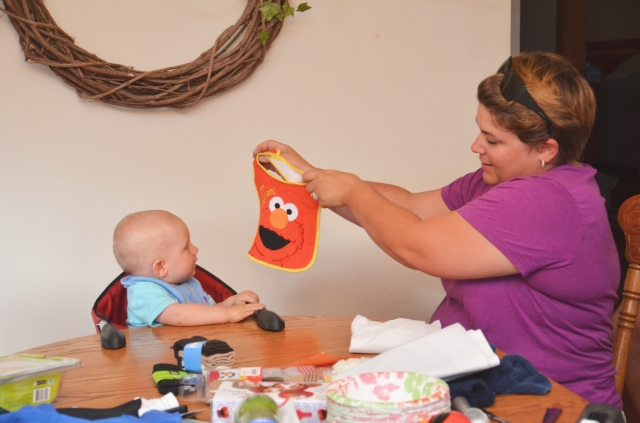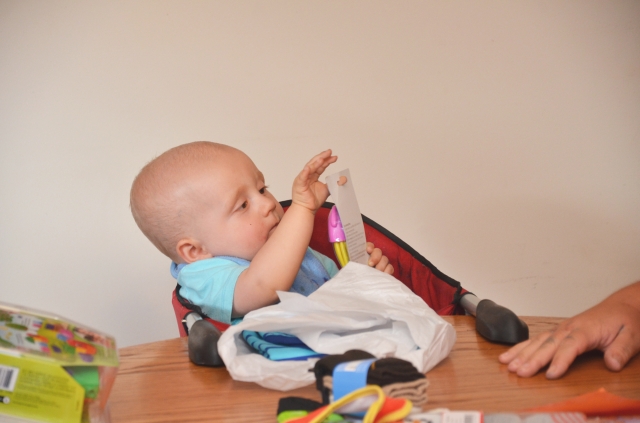 The thumb hole is so much cooler than anything!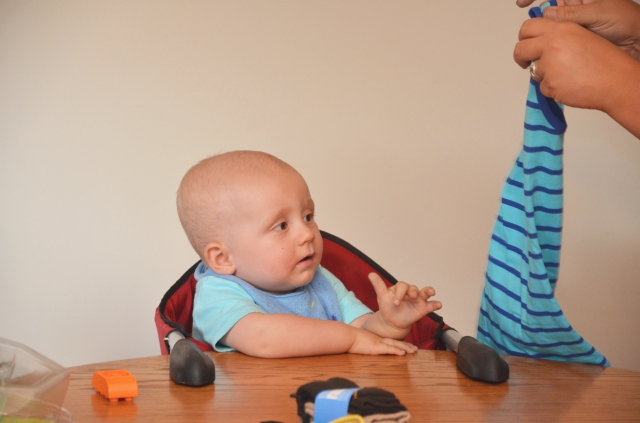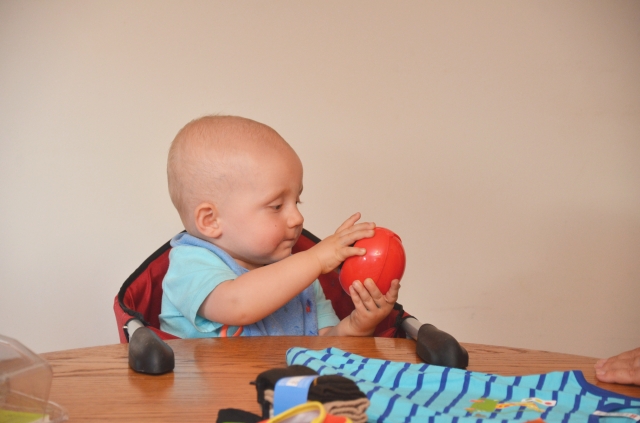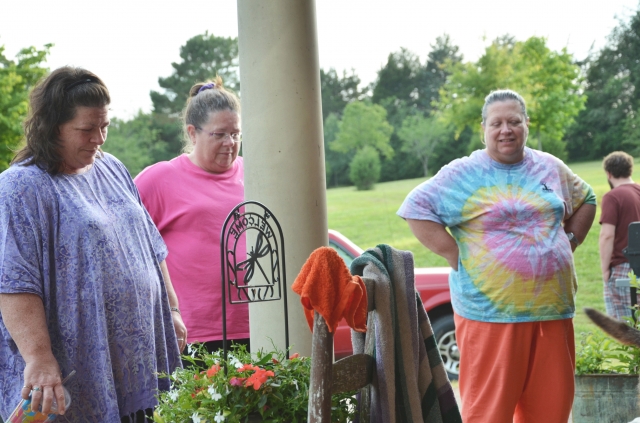 What in the world would keep all their attention? Guess..
Levi in the tub after the smash cake.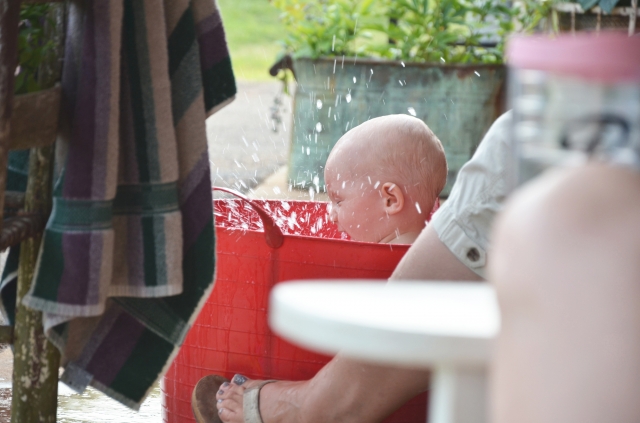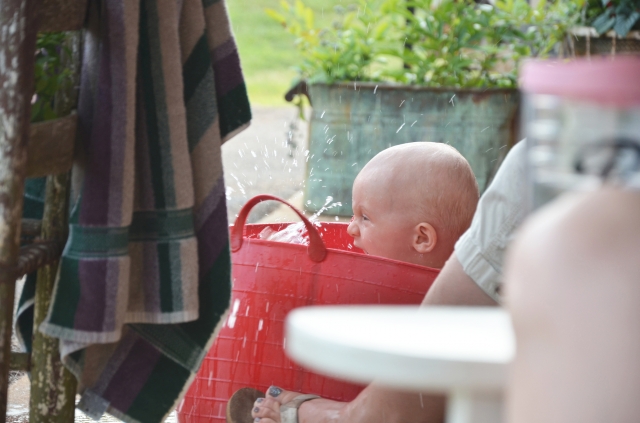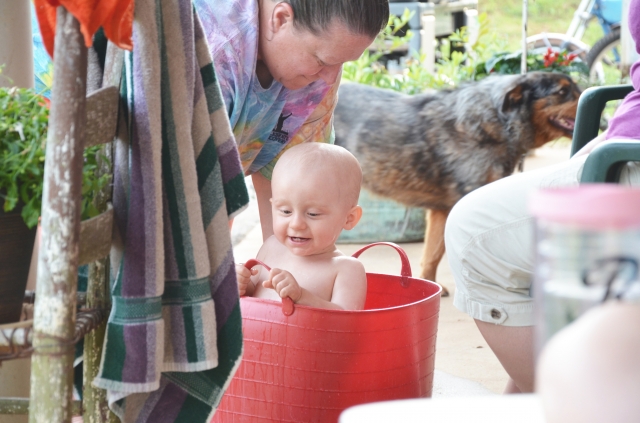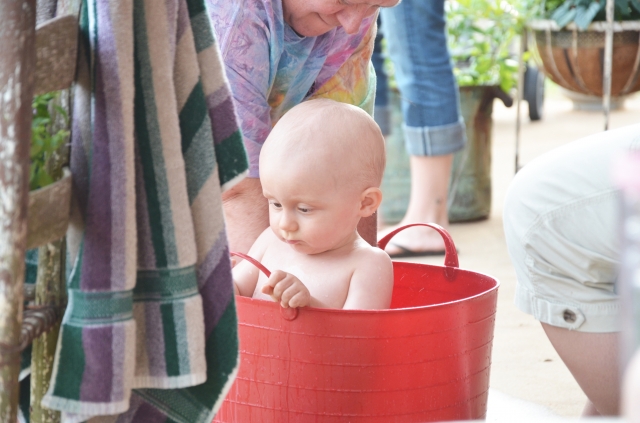 Woah, what am I holding?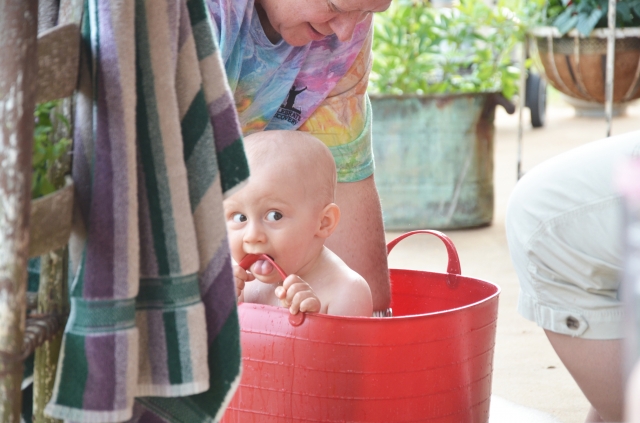 What does it taste like?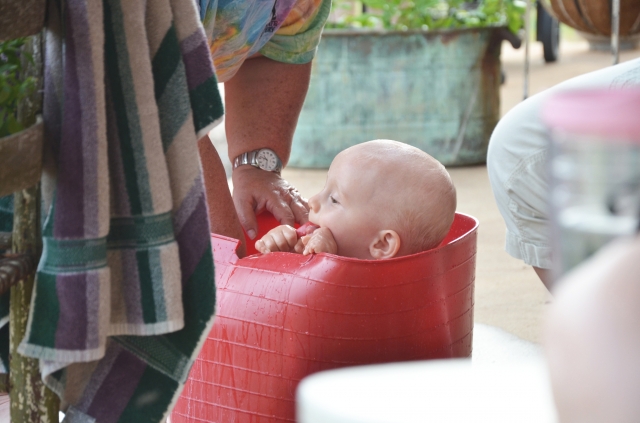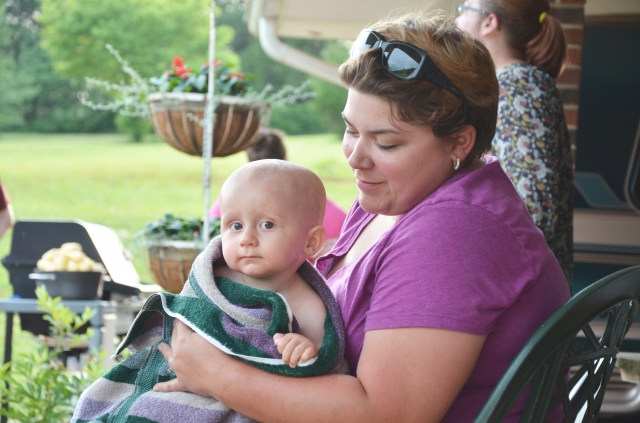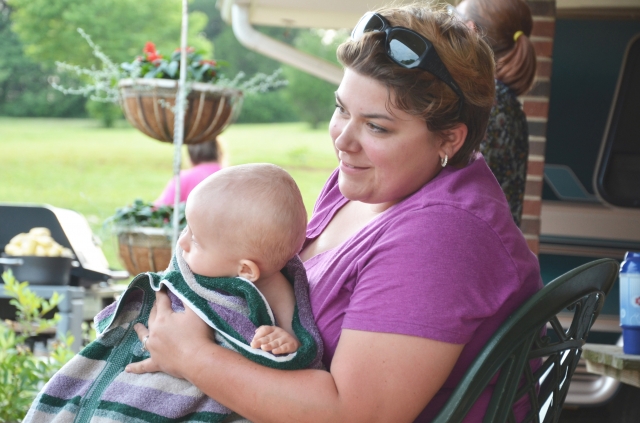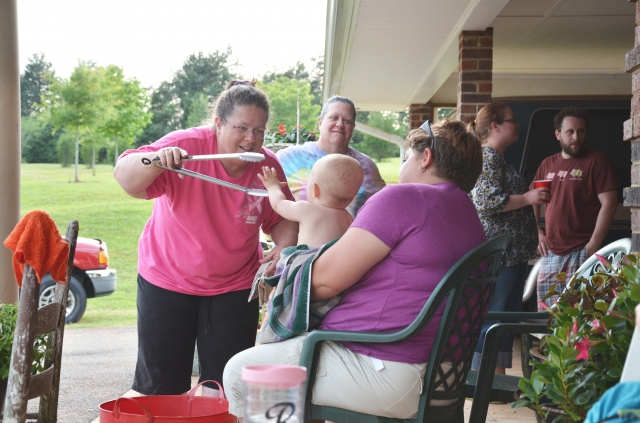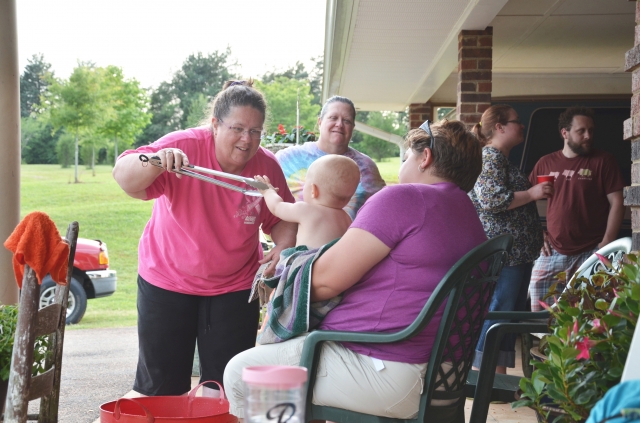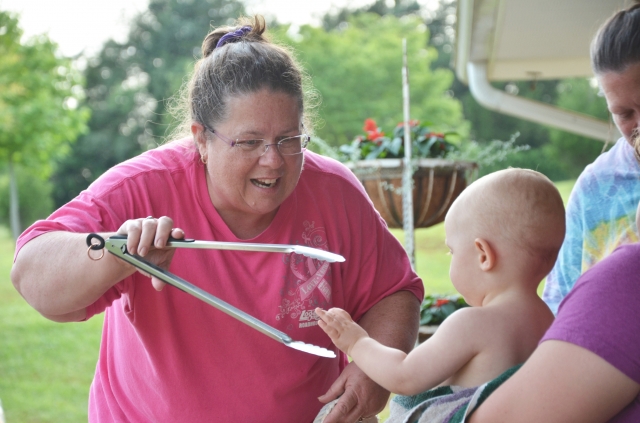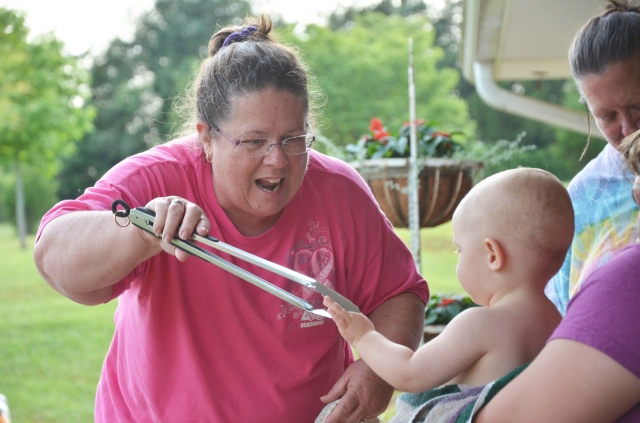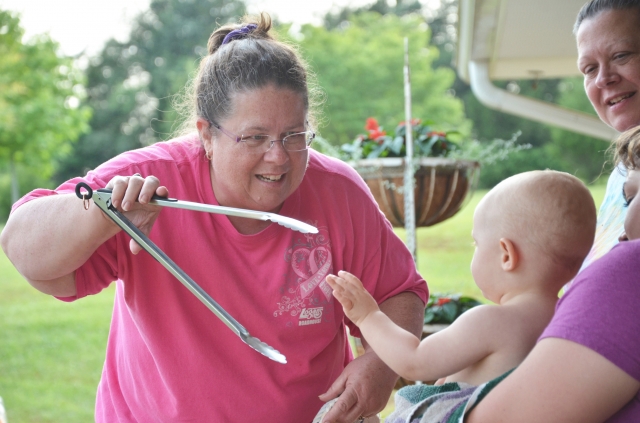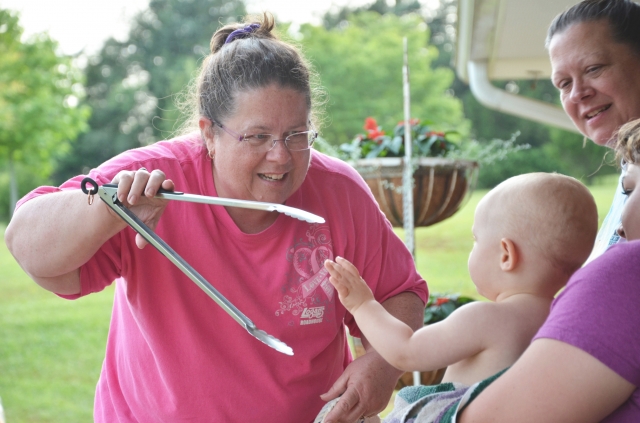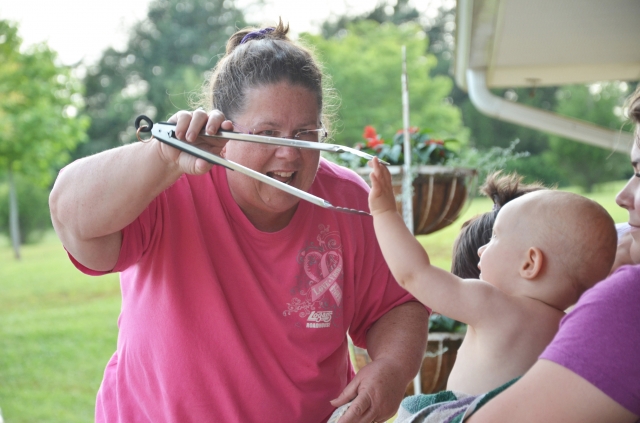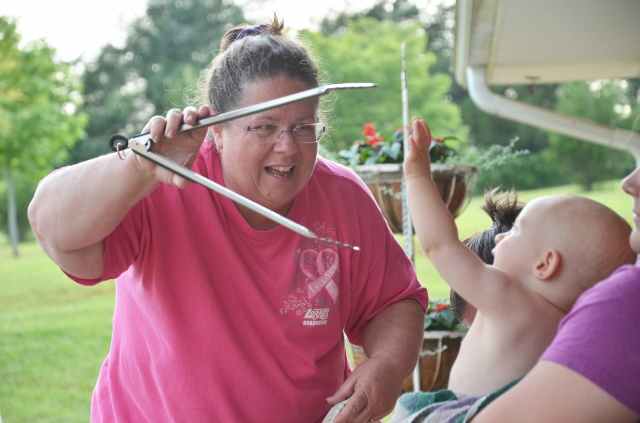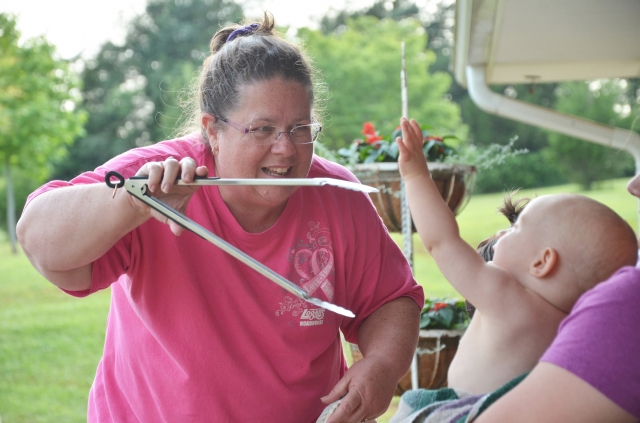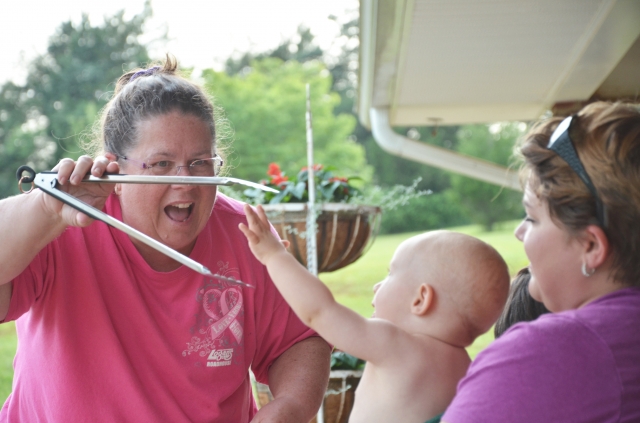 Grammie know the best toys!