Here is my Week 2 Menu with as many links to recipes as I can give.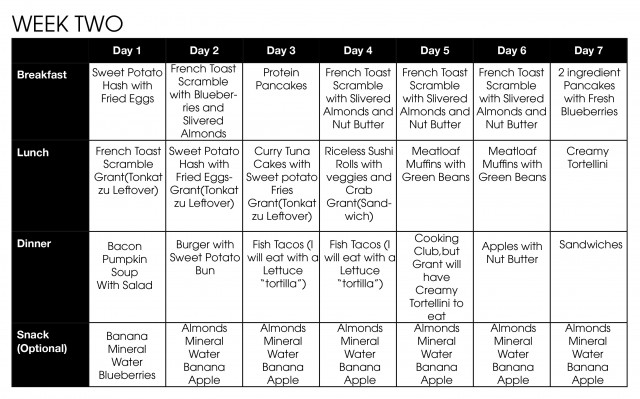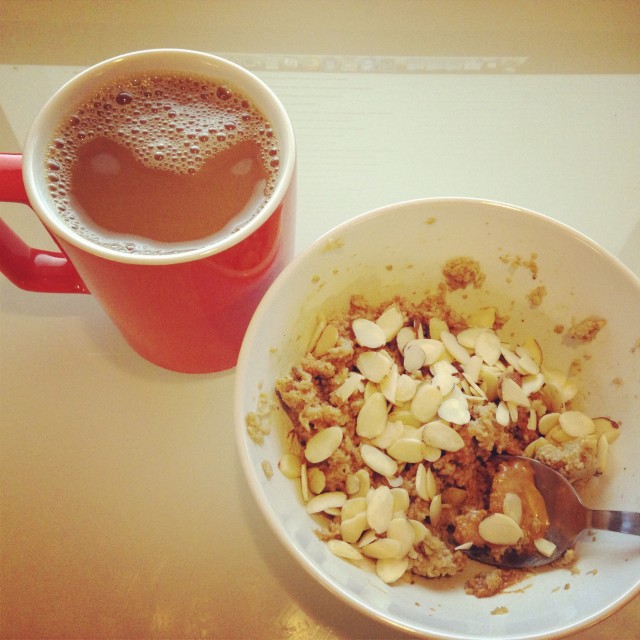 French Toast Scramble Recipe HERE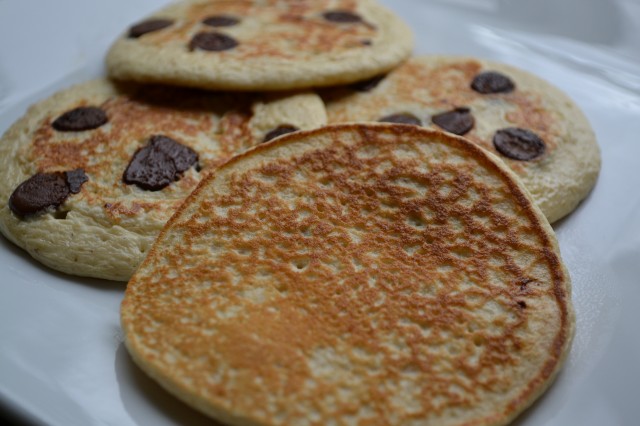 Protein Pancakes Recipe HERE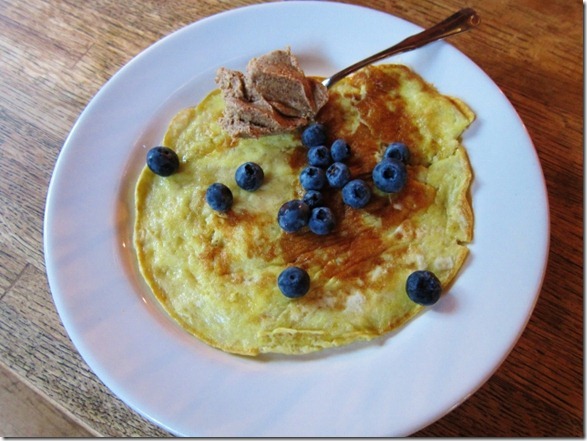 2 Ingredient Pancakes Recipe HERE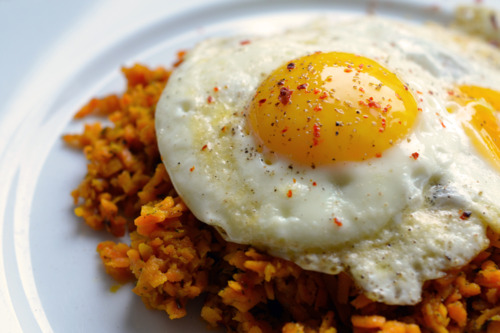 Sweet Potato Hash with Fried Eggs Recipe HERE
Curry Tuna Cakes Recipe HEREÂ & I ate with Sweet Potato Fries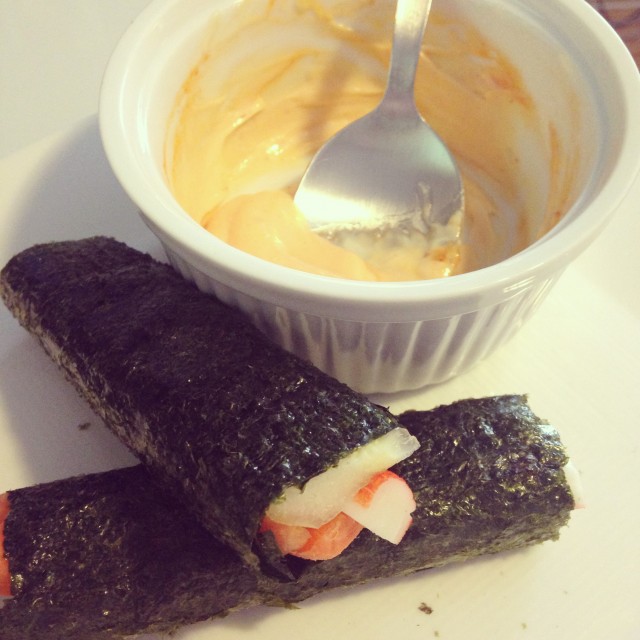 Riceless Sushi – Just roll imitation crab, carrots, cucumber, and spicy mayo and eat.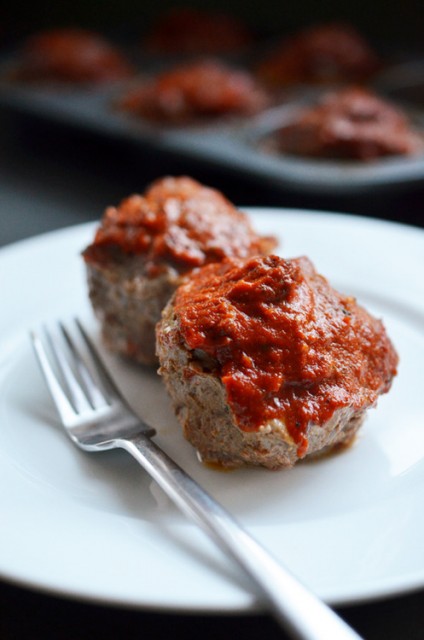 Meatloaf Muffins with green beans Recipe HERE
Creamy Tortellini Recipe HERE
We tried a pumpkin bacon soup, and honestly it wasn't that good so I'm not even gonna link it up here.
Burgers with Sweet Potato Buns, Buns Recipe HERE
Fish Tacos Recipe HERE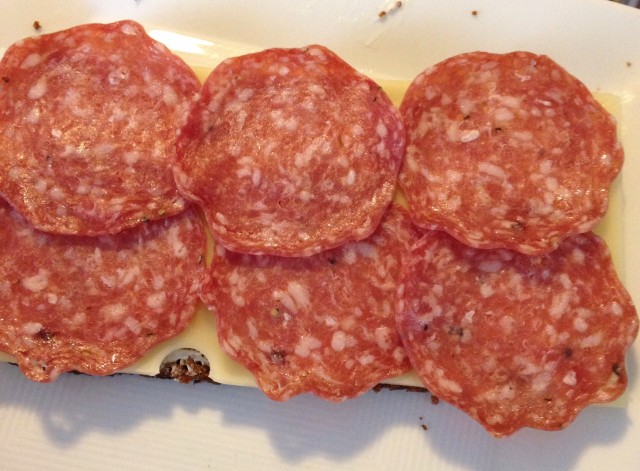 For Sandwiches, I have been having one slice of the German Bread that they sell at Aldi with Salami, Butter, and Swiss Cheese along with carrots, hummus, and cherry tomatoes.
Then we have been eating apples with nut butter, me drinking lots of mineral water, and then eating cashews and pistachios as much as we can since they are so tasty. I hope you had a great week!