So I currently have a very nice Bernina 831 Sewing Machine, and I really do like it, but there were a few features and things it was missing,but nothing huge. I never complained about them because shoot my mom GAVE ME a BERNINA sewing machine so I was a happy camper. Well, without me knowing my mom was on the lookout for her exact same machine for me.  She ended up finding one,but it didn't have  a carrying case, so I found the exact carrying case on ebay and bought and shipped it to her house so the machine could be easily transported.
Getting the sewing machine took a lot of time,but I am just so happy that I got it. One of our friends from  Austin has family here and one way or another I got the machine,but it has been almost a year since my mom bought the machine. So here you can see how excited I am to get it!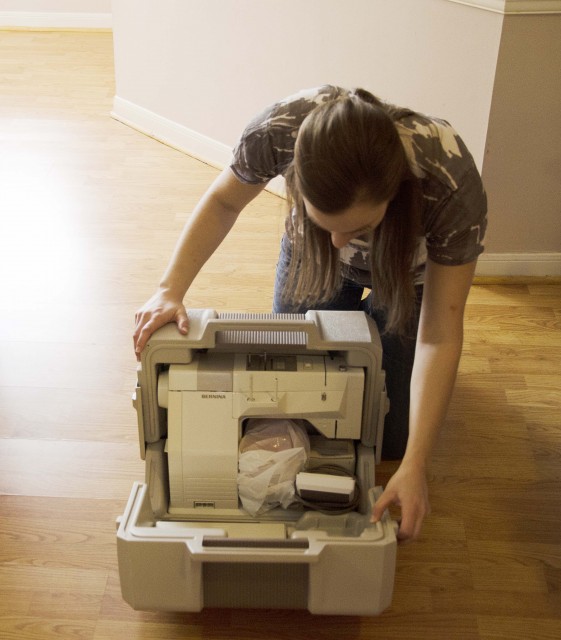 This machine is a Bernina 930 which to me seems like the Lexus of sewing machines.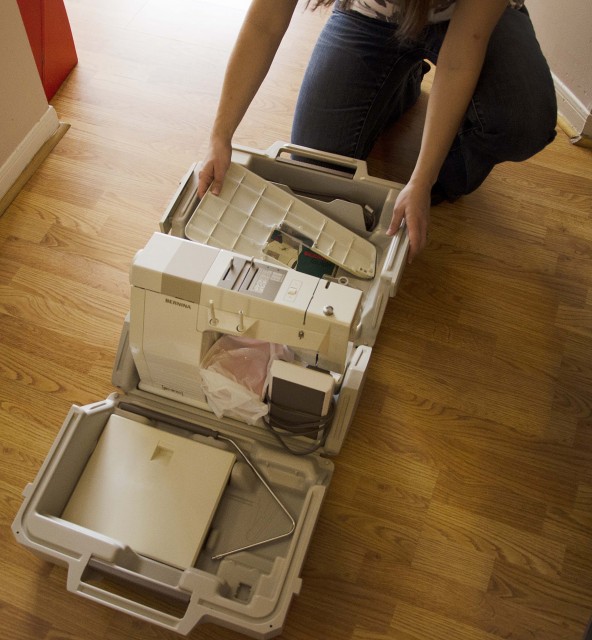 The older Bernina Machines used to come with all of the different feet when you bought the machine, and later they started selling them separately, so I have I think all of the main non specialty feet.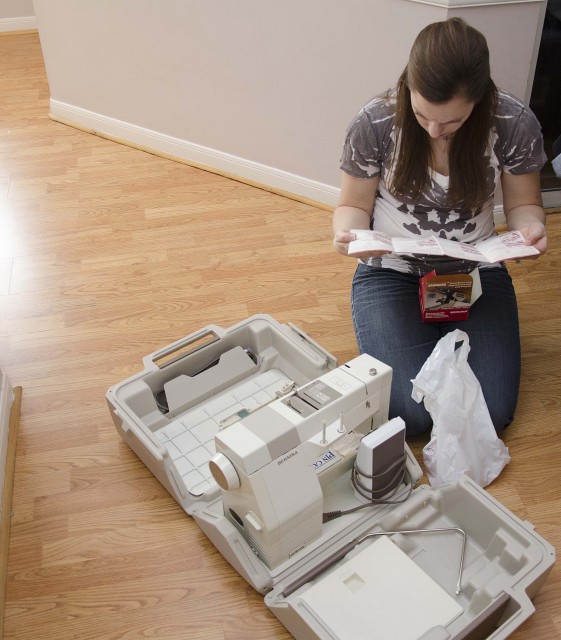 IÂ am not huge into reading manuals,but you better believe I read this WHOLE THING!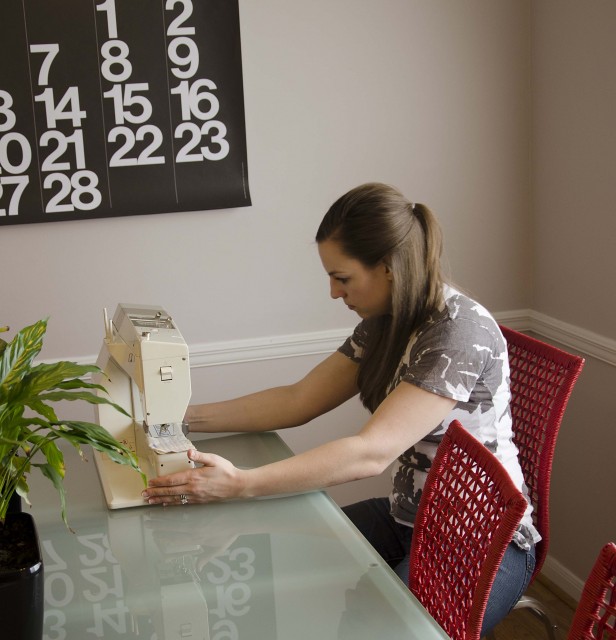 This machine is solid with all metal parts and oh so beautiful.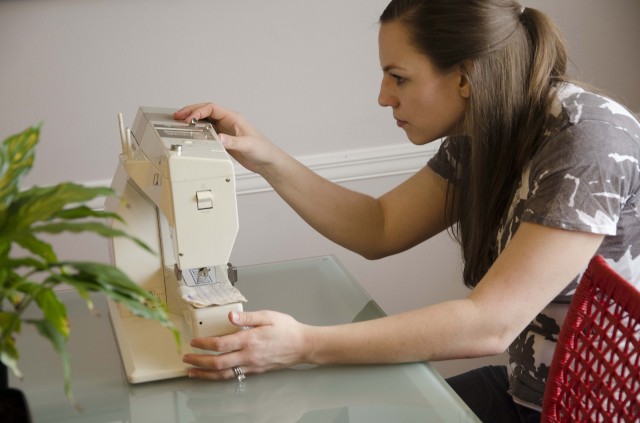 It does a lot more stitches than my previous Bernina, and has a lot of fun features like you can wind the bobbin without having to use the wheel portion to disconnect the needle.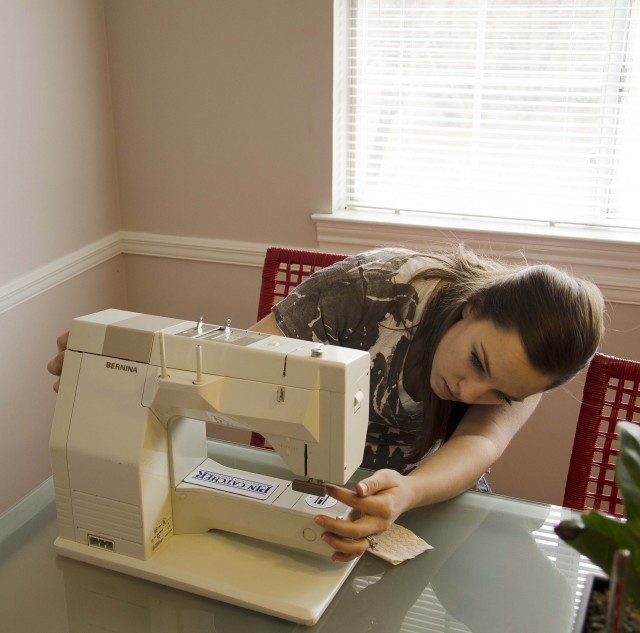 It has a setting where you can have the needle default on going up once you stop pushing the foot pedal rather than having to manually lift it up.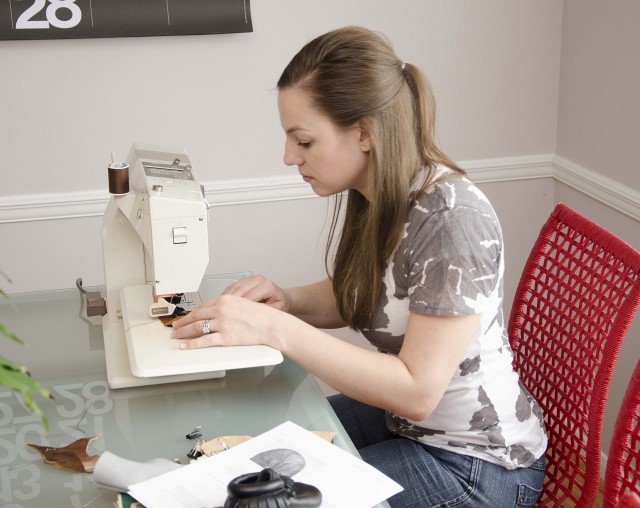 Who ever had this machine before also bought some specialty feet like a walking foot which is good for material like leather which you can see I am sewing here along with a ruffler foot, automatic button hole foot, and a few others.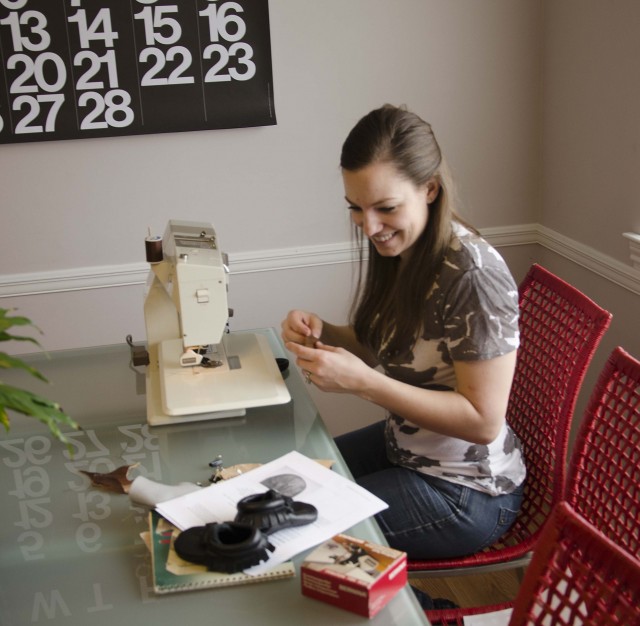 Here I realized that Grant had been taking pictures of me the whole time… I have already sewn a few things on it, and I am soo excited about it. The only problem is I don't have an area where I can keep it set up, so I didn't want to take it down and put it away, but that is life. :)Â Â My previous Bernina will be given to someone else, but until the time that it can be transported, I will be storing it. I honestly was fine with my previous Bernina,but I can't complain about getting an even nicer one! Next I will be showing you some of the sewing projects I have been working on.
 Danke Mama!!!!!!!!!!!!!!! Mir gefällt meine neue Nähmaschine!