My sister, Tanya, introduced me to this great breakfast casserole recipe that her friend gave her. It is a great dish to make when hosting since it is yummy and easy to throw together. My only annoyance at the recipe, is that it always has to cook longer than the directions say in order for there not to be ANY runny stuff in it. Grant is very picky, so I would sometimes have to bake it over an hour to make sure it was the consistency that he liked. So, I decided to try it in the crock pot one time, and it turned out amazingly wonderful!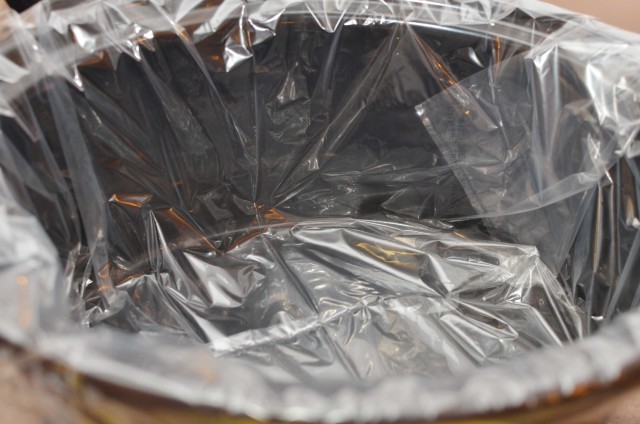 I normally don't use these crock pot liners,but since this dish likes to really bake on, I prefer it for cleaning,but this part isn't necessary.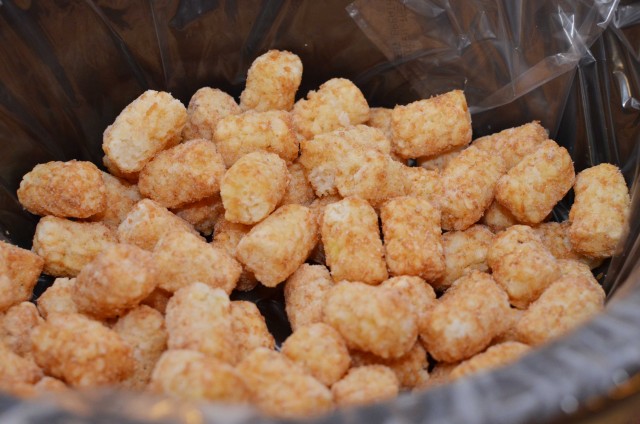 Line the bottom of your crock pot with the tater tots.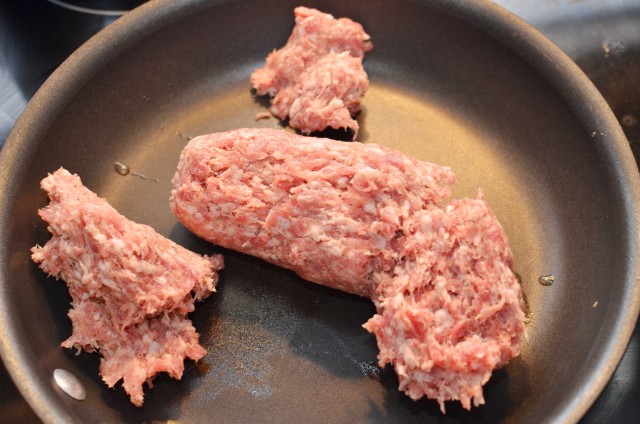 In a skillet, brown your sausage. I prefer to use regular Jimmy Dean,but you can always become creative with the varieties if you prefer.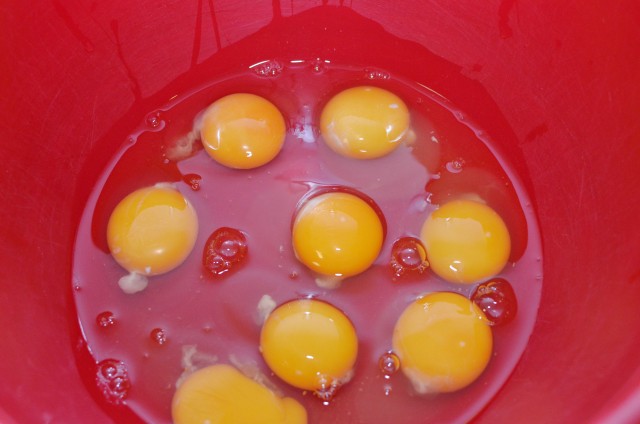 In a bowl, crack all of your eggs.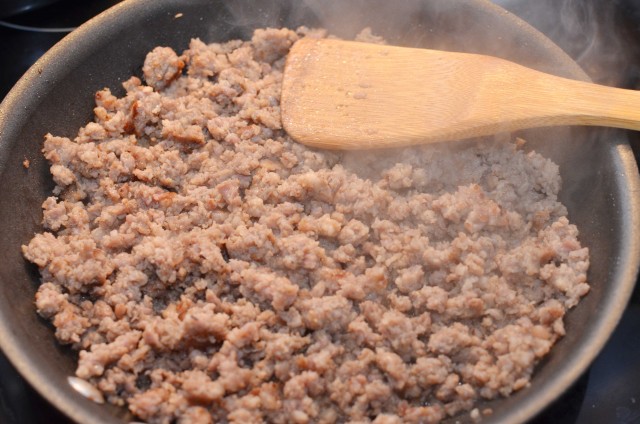 Once brown, you can drain the fat.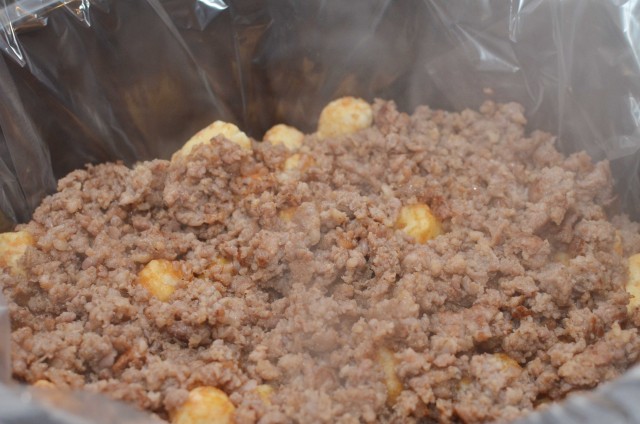 Pour on top of the tater tots.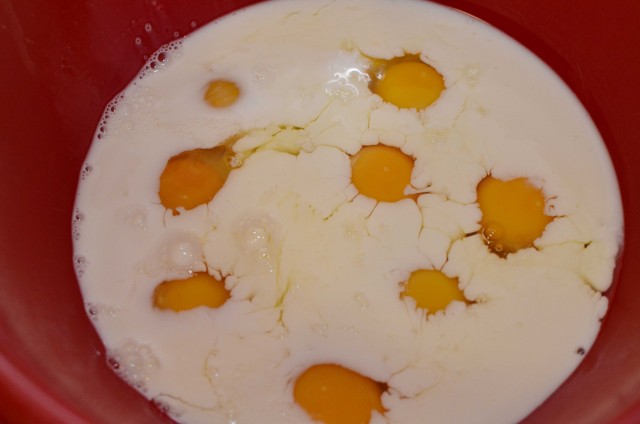 Add the milk to the eggs.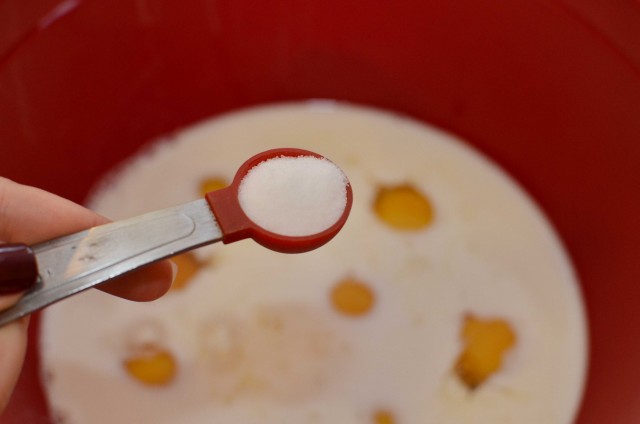 Next, add your salt.
The recipe calls for dry mustard, but I always just use regular. The only reason this is a heaping measurement, is that sometimes it likes to stick on the spoon. I know that I could pam spray it first, but sometimes I'm too lazy.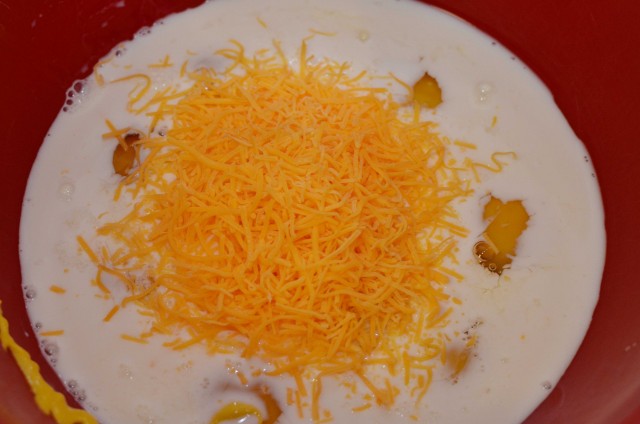 Add half of your shredded cheese.
Then mix up.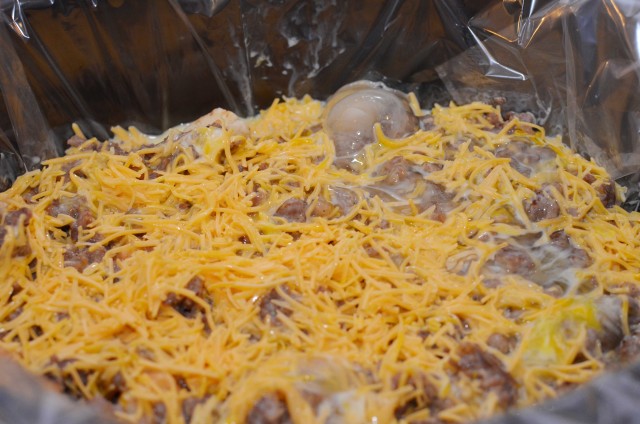 Pour your egg mixture over everything in the crock pot.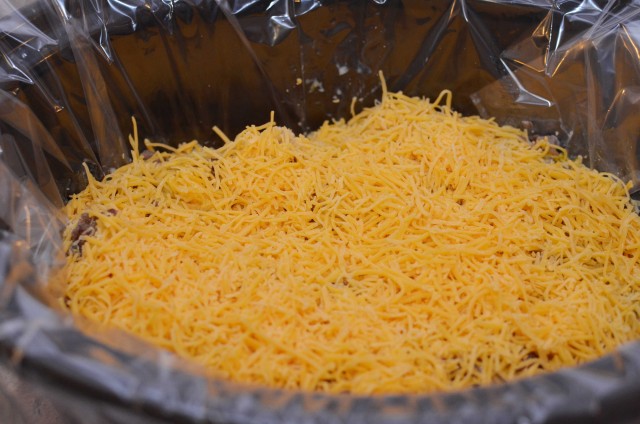 Top with your remaining cheese.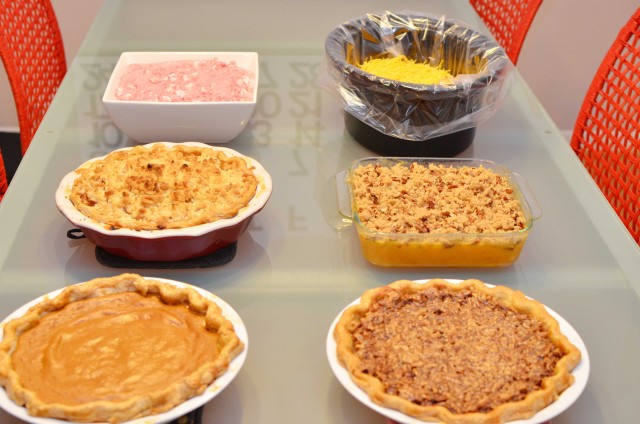 I made this dish for our breakfast for Thanksgiving day. So we drove to Nashville, and that night I plugged it in to bake over night.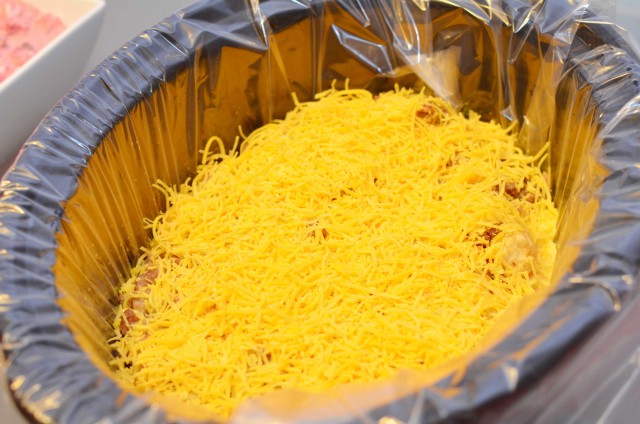 So below is the recipe with exact measurements. You can bake it for 4-8 hours on low. I prefer 6, but I don't have a programmable crockpot, so if you do then that is wonderful. You can then either serve it on a plate like that or with tortillas and salsa for a Texas Breakfast Burrito.
8 eggs, beaten
1 small bag of frozen tater tots
1 lb. sausage, cooked and crumbled
2 cups milk
1 cup sharp cheddar cheese, grated
1 tsp. salt
1 tsp. dry mustard (I use regular mustard)
flour tortillas (optional)
Salsa (optional)
Oven: Cook sausage and mix in bowl with milk, eggs, salt, and mustard. Place in 9×13 casserole dish that has been sprayed with Pam. Put taters and cheese on top and bake for 35 minutes at 350 degrees F.
Crock Pot: Line Crock Pot with liner or spray with nonstick spray. Add tater tots to the bottom of crock pot. Cook sausage and add in the crock pot over the tater tots. In a bowl, mix the milk, eggs, salt, and mustard. Then pour into the crock pot and top with cheese. Cook on low for 4-8 hours until firm and not watery. (I prefer it for 6 hours on low.) Serve alone or on tortillas with salsa for a breakfast burrito.
I just love how you can plug it in the night before, and don't have to get up super early when hosting as the main portion of your meal is already prepared. Let me know if you have any questions and enjoy!!