During the first weekend in December, Grant and I went to Dime Box to my parents property. My sister Kira was visiting from Nashville and so everyone who was close by and had the time came to dime box to hang out. Kira and Andrew couldn't come for Thanksgiving this year or Christmas, so it was nice to see Kira again; Andrew was on a business trip. It was a pretty chill time,but the girls always make it fun.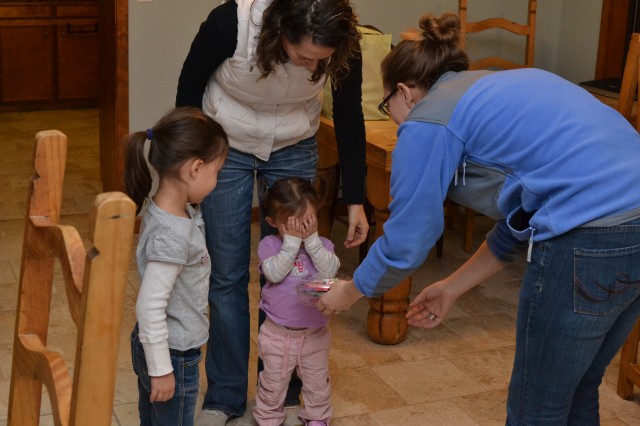 Emi's birthday was right before Thanksgiving, and we had company for Thanksgiving as well. This was the first time that Grant and I could give Emi our birthday gift for her. They were two different hair bow clips.
During this time, I was working on the stocking that I have already posted about, so when the girls saw me sewing, they wanted to give it a try right away.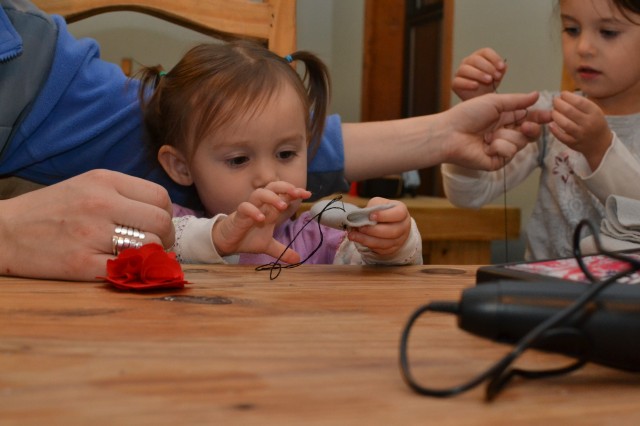 Here you can see Emi trying; she didn't get the whole concept but still had a blast. Mia however mastered it quickly and really did a great job.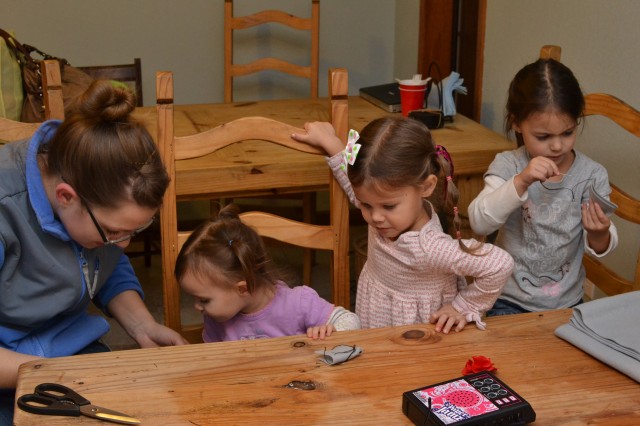 Just the normal Chaos, Ally wanting to see what is going on, Me fixing what Emi had messed up, and Mia in total concentration ignoring everything else around her.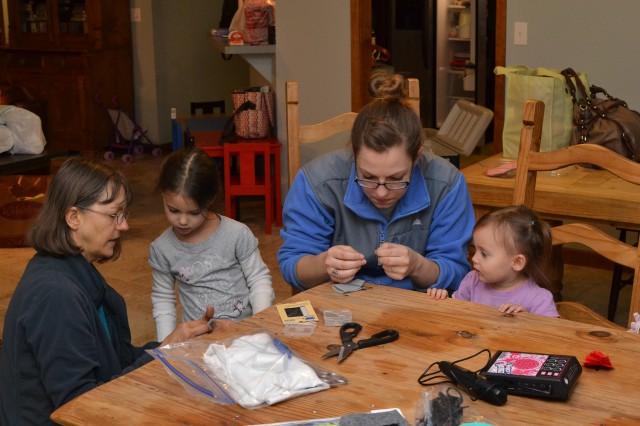 My mom or "Oma" or my nieces stepped in to help so the girls wouldn't have to wait as long.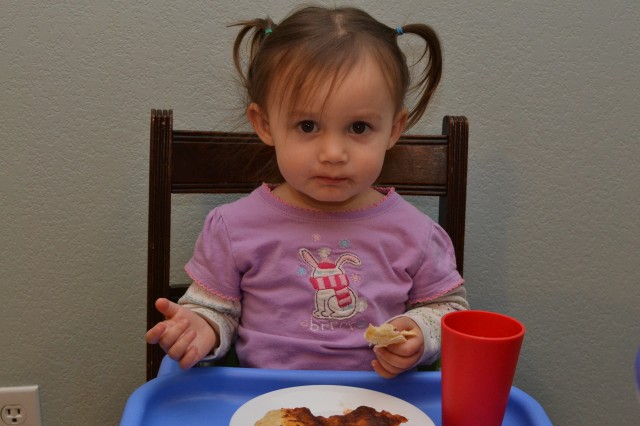 Of course, when we all get together, we have a fun time making different food. Emi has mastered the death stare, and I think she was annoyed at Grant for taking pictures of her while she was eating.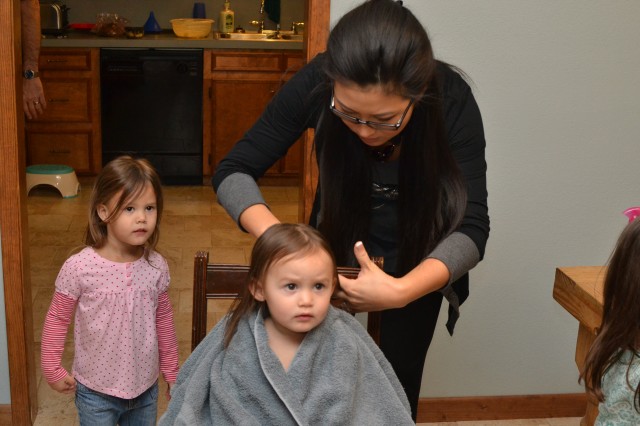 Since Kira was in town, that means it is time for hair cuts! Here is Emi getting her hair cut, no crying just a little concerned.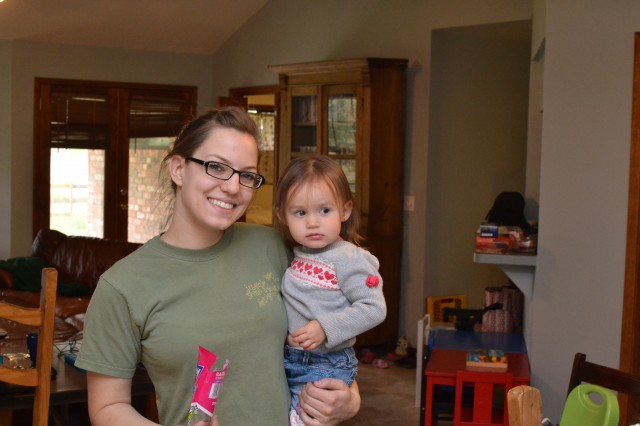 Emi after her hair cut, and after she got to pick a "Sweet" for being so brave and still.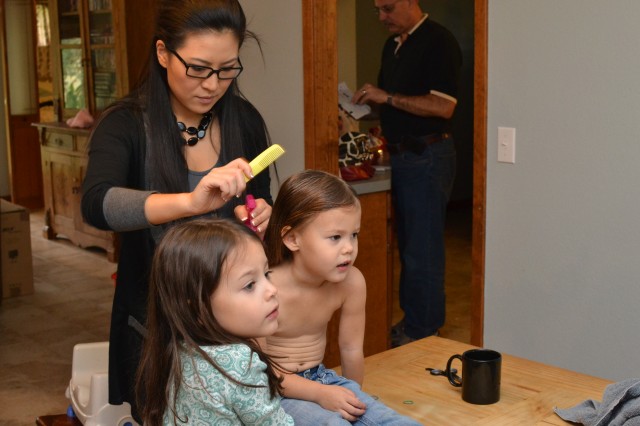 Here is Ally getting her hair cut next.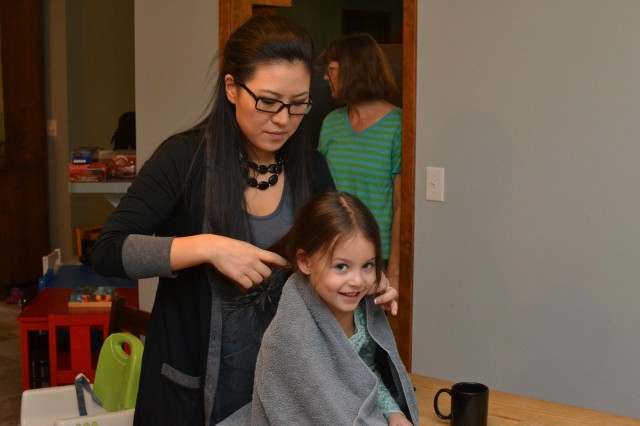 Then Mia who loves anything girly or pampered was in her element.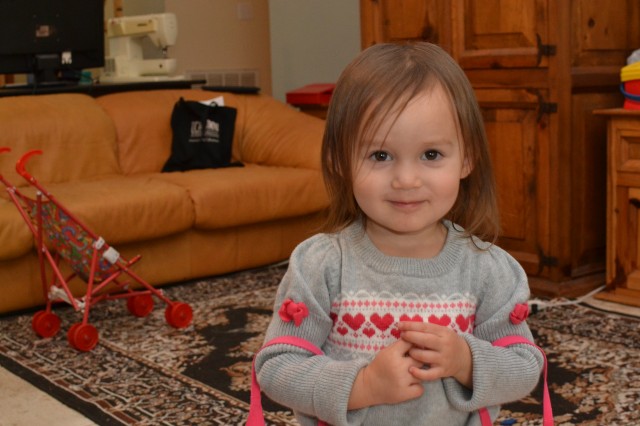 Here you can see Emi actually smiling which is hard to catch on film… she saw me wearing a bra since you always get visitors in the bathroom no matter what you are doing. So here is a sensored version or her "wearing" my bra around the place.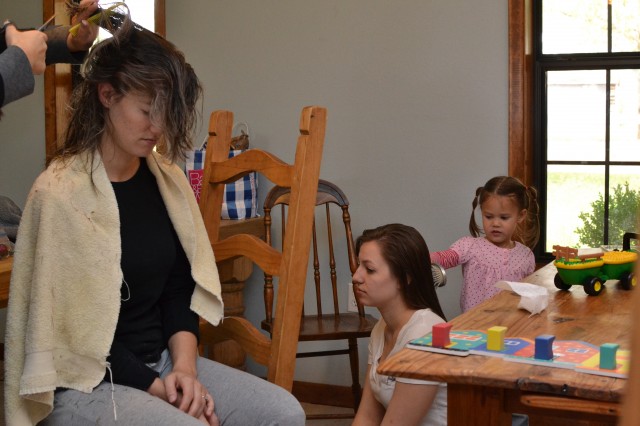 Next up was Tanya for a hair cut, and you can see me too. Ally kept asking to brush my hair and the whole time she said it looked like rapunzel since it was so long… she is a little obssessed with tangled at the moment.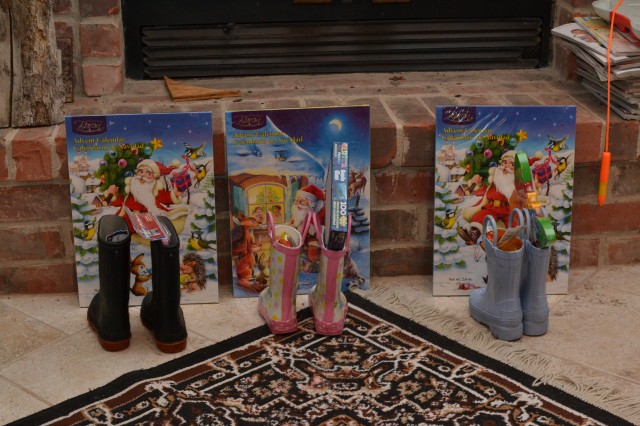 In Germany, you put out your shoes on the 6th of December for St. Nik to come and put goodies in the bootes. We were a little bit early,but I don't think the girls minded much. You can see their advent calendars and other goodies.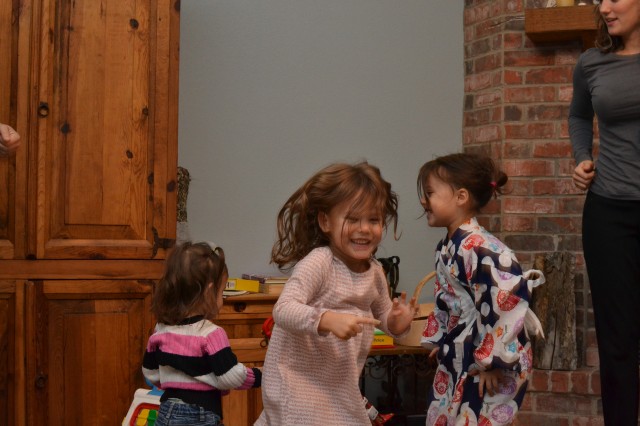 On Sunday we had our own devo, and we always sing songs with the girls and here you can see an action shot of them having a blast!