Right after finding out I was pregnant, I didn't really have a guess on the gender of this baby. I never had dreams even baby dreams thus far, but I was super excited to find out either way.
When we were at our first ultrasound, I asked the tech if she had heard about the Ramzi Method of predicting gender at the first ultrasound. She had, and had actually been trying to replicate this method. She gave us her educated guess, but said she had been wrong once before. The Ramzi method is based on a doctor who did ultrasounds on his patients. He started to notice that 97% of boy embryos implanted on the right side of the uterus, and 97% of girl embryos implanted on the left side. Now a lot of people say this method is bogus,but at the same time, most of these people have never been taught to read ultrasounds and so might make mistakes especially since some images that are printed are reversed. You would only know if they are reversed if the tech told you since most ultrasound machines are different. Anyway, I'm not saying this method is accurate, I just thought it was very interesting. So I knew which side I have felt the implantation cramps on, but I didn't want to skew the results so I didn't tell the tech until after her prediction. The tech said that on that exact same side that I felt everything, is where the placenta/baby attached which would mean the right side, and so her prediction was a boy.

So in these pictures, the placenta has implanted on the top left, which means they are really on the top right since the picture is flipped. The amoeba looking thing is baby.
Just for fun I looked up the Mayan and Chinese Calendars which were all online calculators, so I honestly don't trust any of these,but I just wanted to see if they would be wrong or right at the end. They both predicted a boy for us.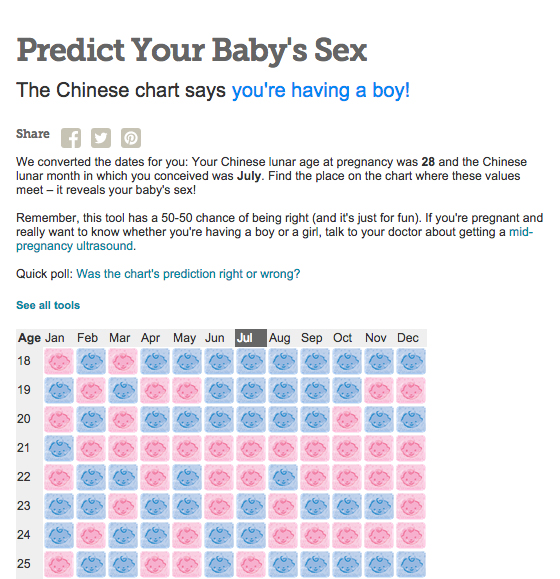 Then because I'm crazy, I heard about this company called Organic Gender  which claims to have a 70% success rate in predicting the gender of the baby from 9 weeks and on(I started it at 12 weeks.) Their kit includes genetically modified seeds which you water with a mix of first morning urine and distilled water for seven days. After the seven days, you count the sprouts on both plants (Boy & Girl), and the one with the most is the winner. I would have let mine grow longer,but after 7 days they smelled pretty bad so I was glad we had a clear reading and threw them away.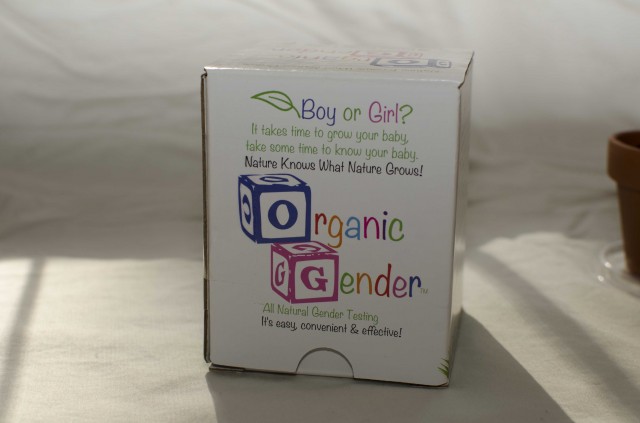 The box all of the supplies came in.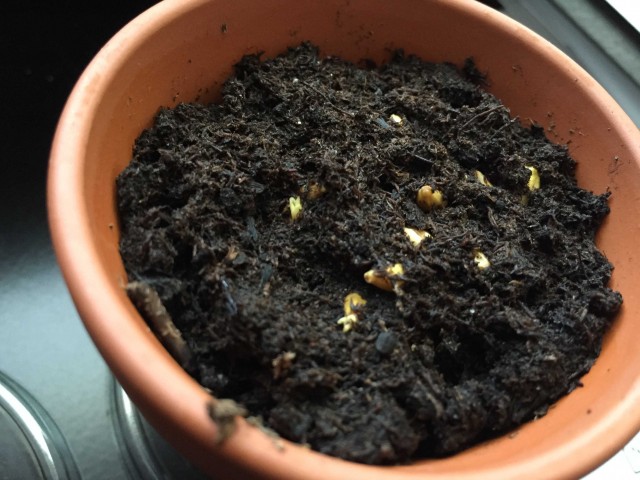 The first sprouts in the boy pot. It doesn't matter which sprouts first, just which has the most sprouts at the end.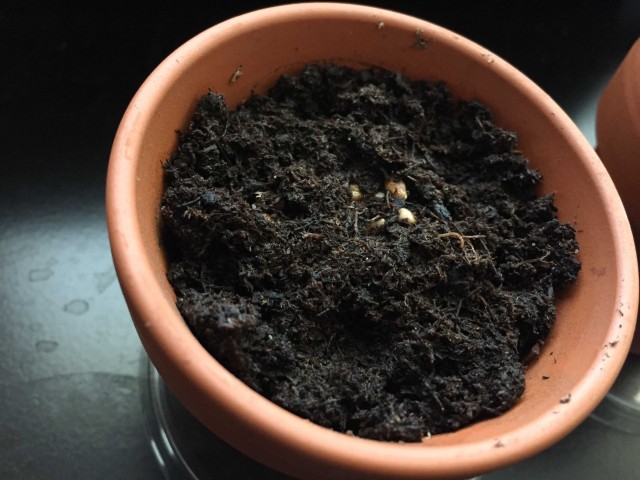 The first sprouts in the girl pot. Again, it doesn't matter which sprouts first, just which has the most sprouts at the end.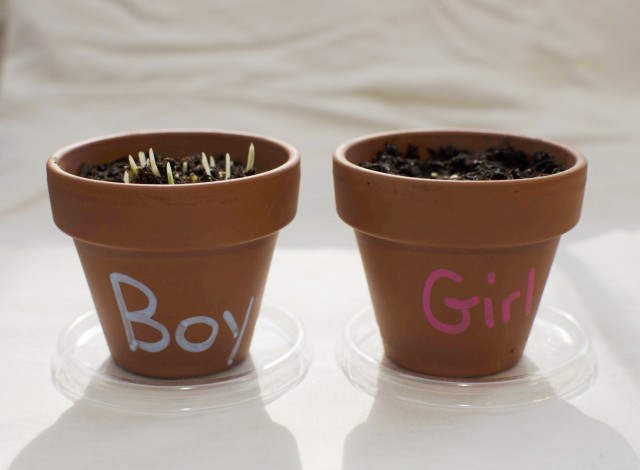 Here were the final results after 7 days, 100% boy. The girl pot had two tiny sprouts that were barely breaking the soil.
Even after all of this, I didn't trust all of these results because I knew they could all be wrong. So, after our Ultrasound on Tuesday, the Results are…

We are having a GIRL!!!
Grant and I are super excited and surprised of course.  We both are nervous about a raising a baby in general because of all of the responsibility that comes with it,but that is true whether our baby had been a boy or a girl.
On a side note, I am an aunt again today, my sister in law Sarina had her daughter Kathryn! Congrats Daniel and Sarina!!