I am now 18 weeks, so here is my 17 week update.
Check out the week 16 update Here: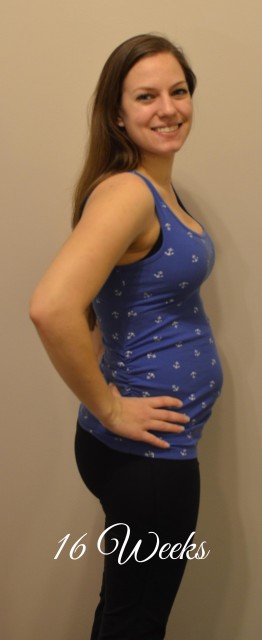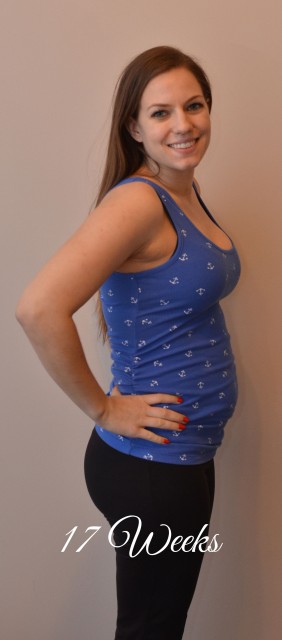 How far along: 17 weeks
How big is baby: Five ounces and the size of a turnip.
Weight gain: None, I thought I had gained a pound after all the Thanksgiving food since Kira is such an amazing cook, but I'm back to my previous weight.
Sleep: I am still sleeping great and very deeply. There have been a few times where I have slept on my arm and haven't woken up until it was completely asleep which is a very strange feeling, but no complaints here.
Diet/Cravings/Aversions: Mexican food of all kinds still sounds amazing. I am not as averse to sweets as I was before, but still don't crave them which I am perfectly fine with. I still LOVE grapefruit and havarti cheese.
Movement: I have felt a few strong kicks,but mainly a little bit of movement here and there.
What I'm loving: Since my stomach is starting to slowly get bigger, I feel like everything is getting more real which is very exciting.
Symptoms: I have had some instances of leaking colostrum already which was very surprising. So, I might start sleeping with a sports bra and nursing pads if it gets really bad.
What I'm looking forward to: I have been working on gathering all our Christmas gifts, sending out Christmas cards, and baking for work gifts which is so much fun.  I cannot wait for Christmas this year in Ohio! I really hope it is white Christmas, and I'm looking forward to seeing family and some of our friends there.
Thoughts: We have received a few baby gifts already which is just incredible. It is just so amazing to think people care and love us enough to buy us things for our little baby – just very humbling.
Let me know if you have any questions!
To see our Amazon Baby Registry click HERE!