Reese's hair was finally in need of a trim. I decided to try cutting it myself.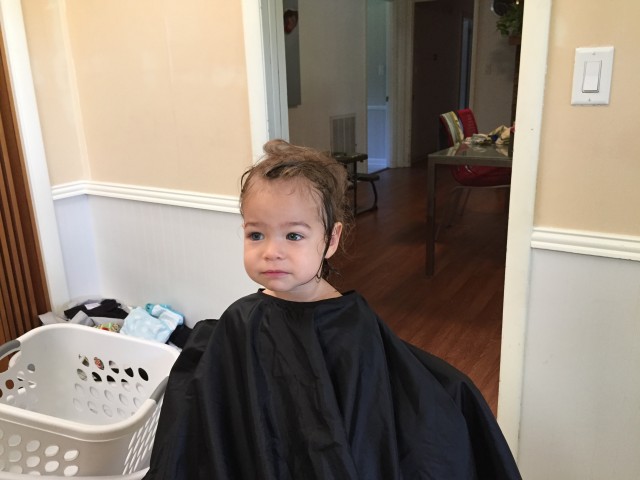 Right after her bath is when I got ready to cut her hair.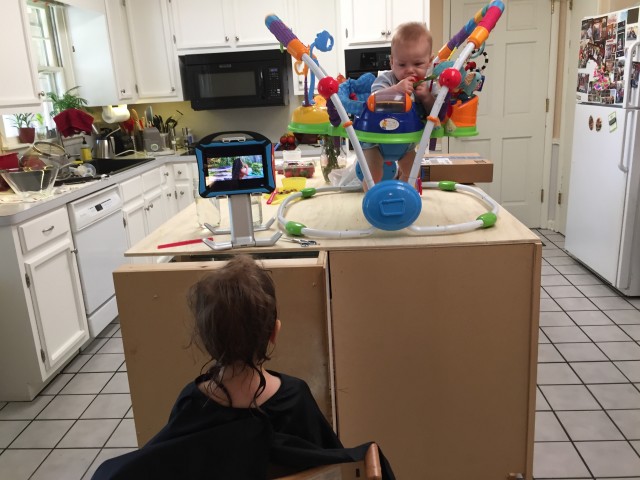 Sebastian watching the hair cut. I let her watch a few of the songs from Moana to keep her still.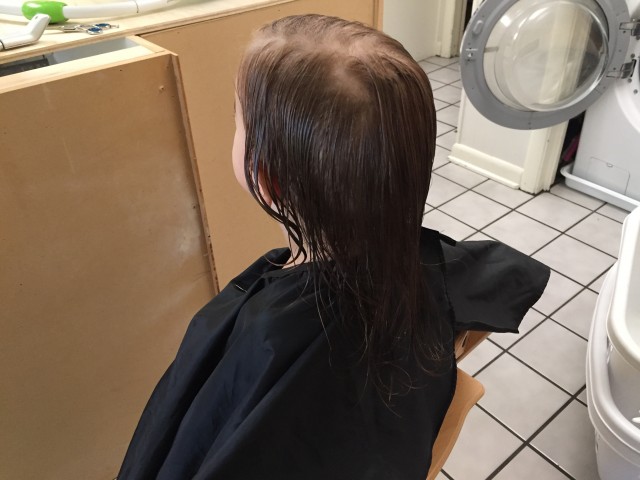 Before the hair cut.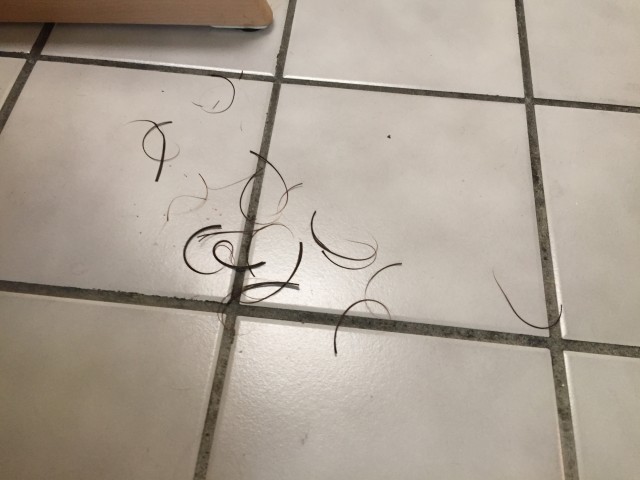 I kept a small lock of her hair even if Grant thought that was gross and strange.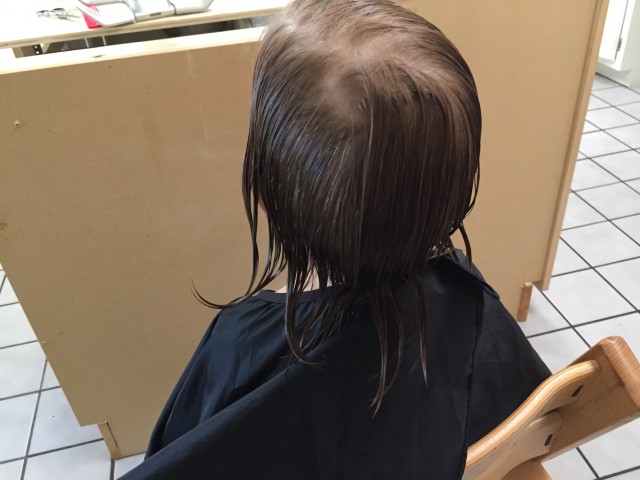 After it was trimmed.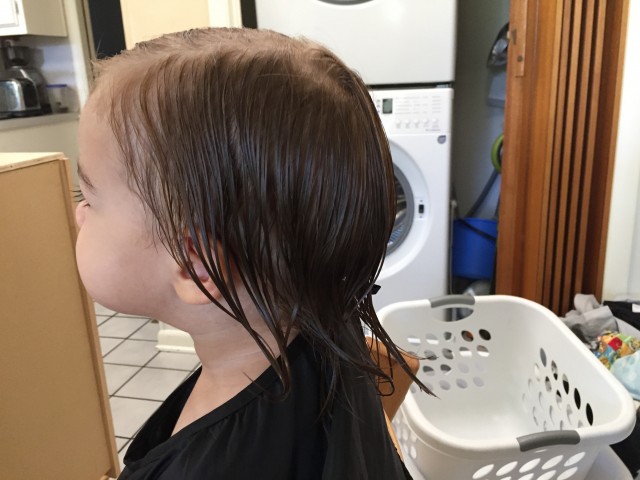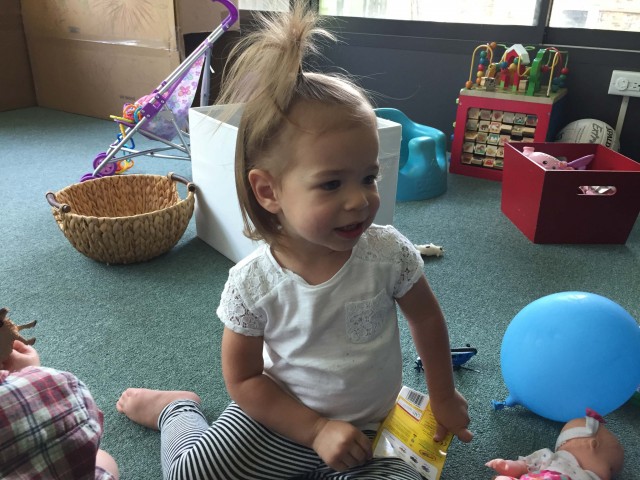 Once it was dry.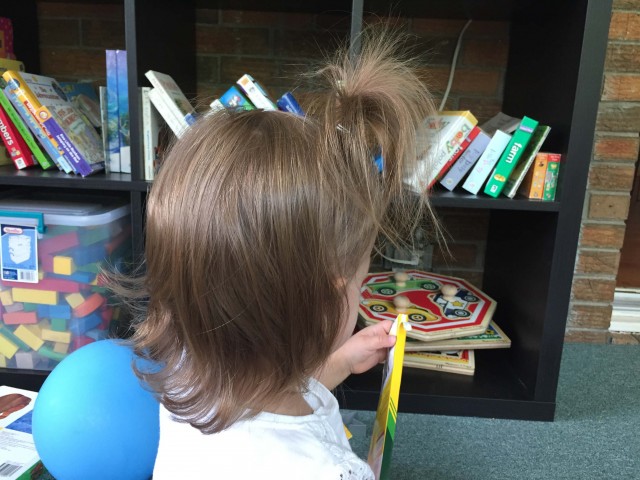 I know it isn't the best haircut, but I do find it better to her previous mullet look. Have a great day.