After coming home from my family's early Thanksgiving, we were lucky enough to be able to celebrate a second Thanksgiving at the normal time. Gail wanted to come into town for it so we were all about that.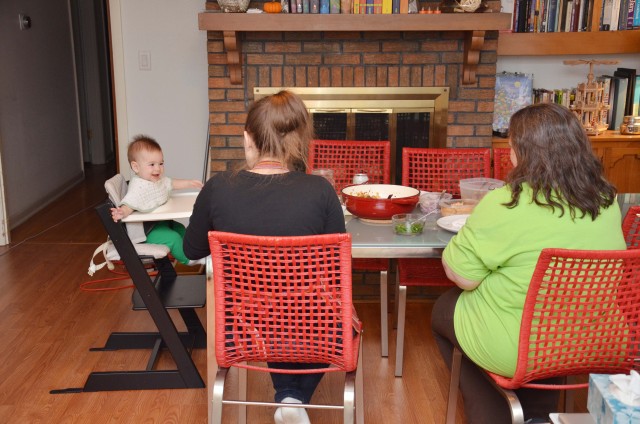 Here is Gail with us the night she made it in eating dinner.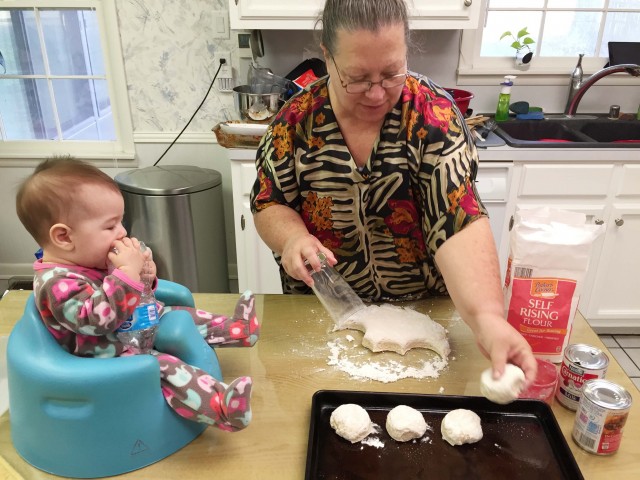 Making biscuits and gravy the next morning since she knows I'm so partial to it.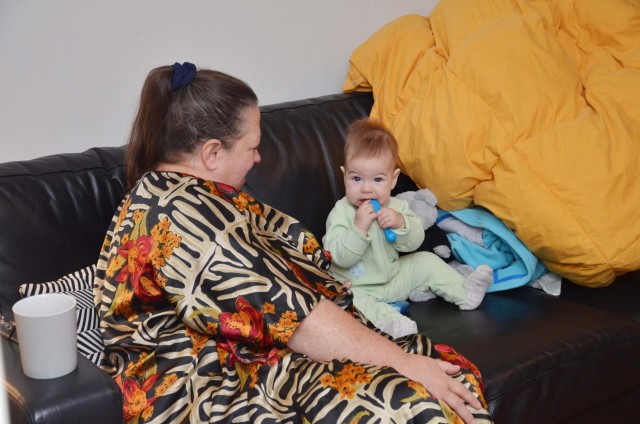 Playing with Reese and her favorite spoon.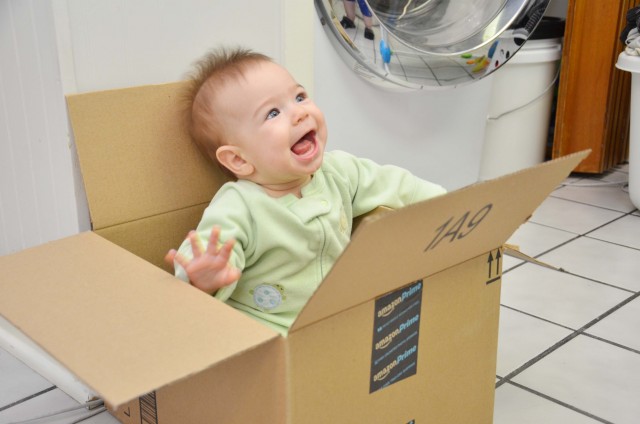 Reese was in a total box phase at this time.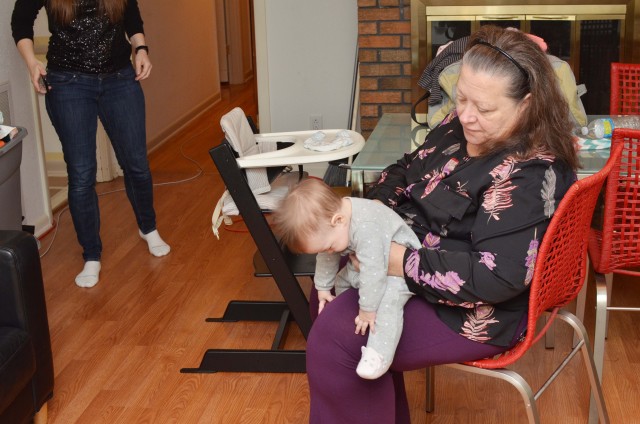 Getting ready to head to Nashville to spend it with Kira and Andrew at their house.
We totally blanked and forgot to take any pictures of the table or the food. All I remember is it was amazing and yummy. I also remember that Andrew had us all laughing. Gail had never been around Andrew and his dry humor, and it took her a while to figure out when he was joking and when he wasn't. However, by the end of dinner, Andrew had Gail and Grant rolling.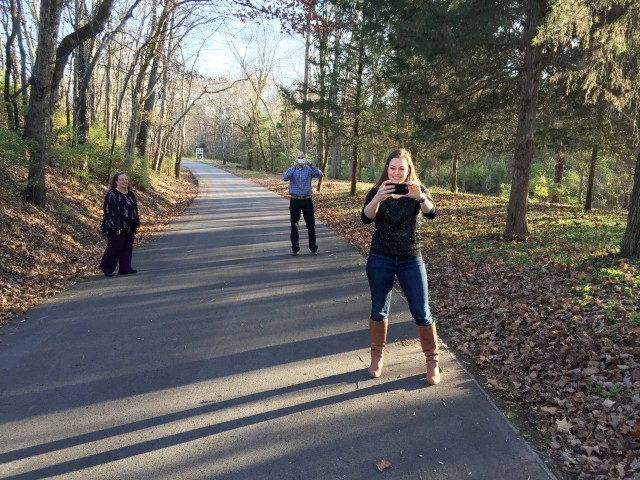 After dinner we took a walk, Grant loves taking pictures of people taking pictures. (Cue eye roll.)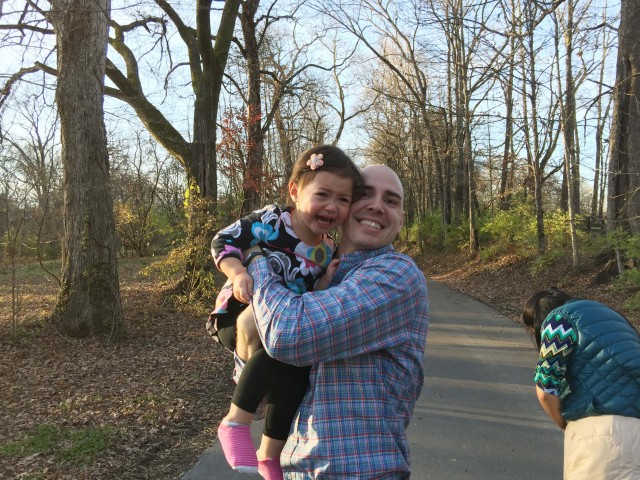 Alana was having a rough time. She couldn't decide if she wanted to walk or be in the ergo carrier with Kira.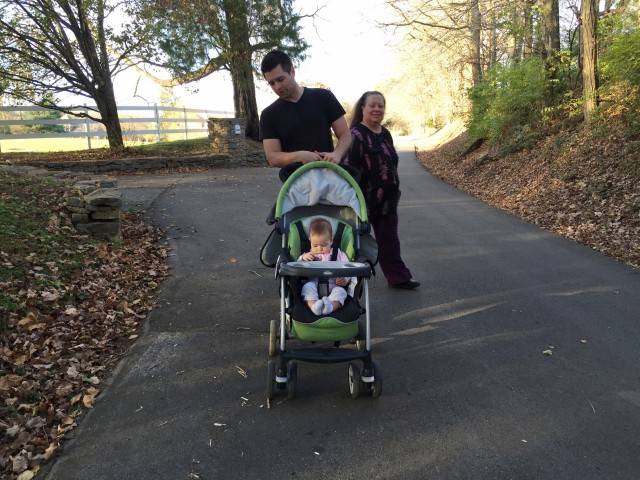 A recap video.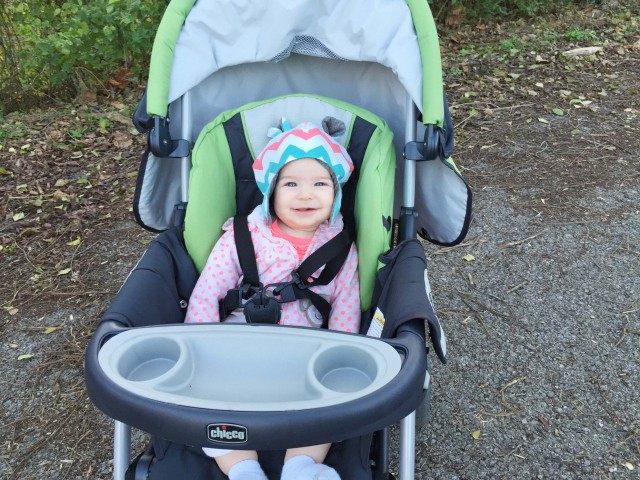 Reese in the hat I made for her.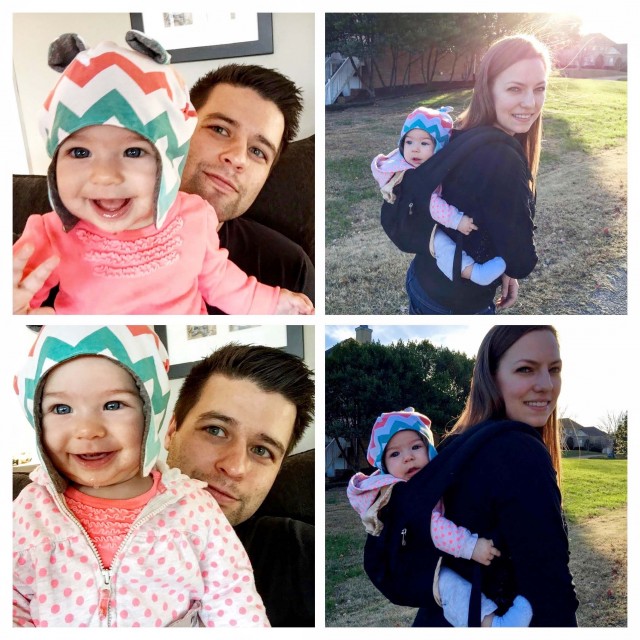 Alana sharing her Frozen books with Reese.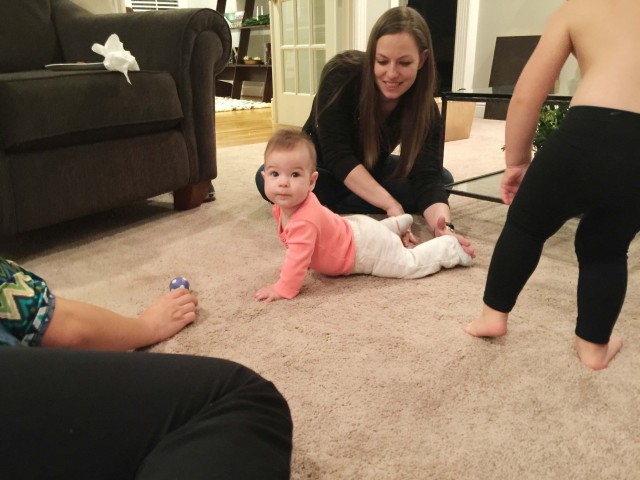 Reese started slowly getting on her knees to practice rocking back and forth during this visit.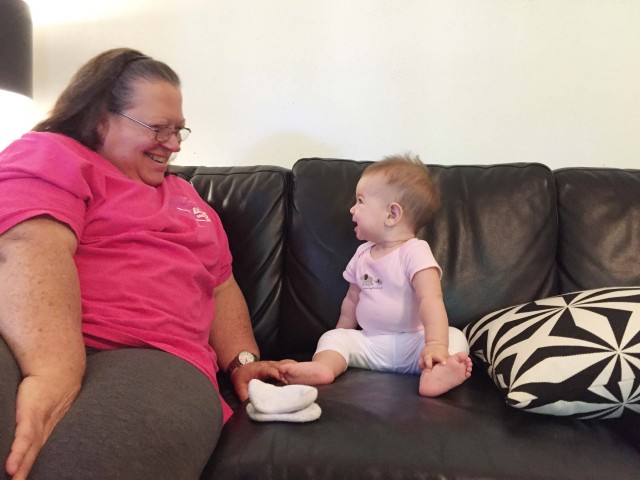 After coming home we got to spend more time with Gail before she had to head back to Ohio. As you can see they are both smitten with each other!