So today, I hit week 16,but here is my week 15 update.
See Week 14 Update Here: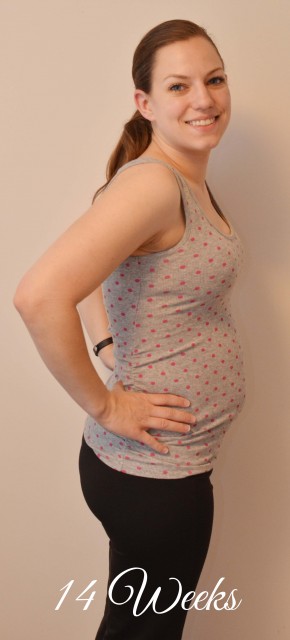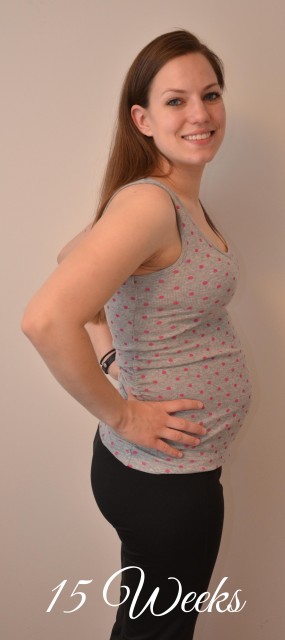 Week #15 post with Reese is here.
How far along: 15 weeks
How big is baby: two to three ounces and the size of a navel orange.
Weight gain: None yet.
Sleep: Still sleeping on my stomach, and still needing one trip to the bathroom each night. I am also drinking a ton more water so I know that this is part of the reason that I need to go more often.
Diet/Cravings/Aversions: All I want is sandwiches which means I have to nuke my lunch meat first. I had a few grapefruits too.
Movement: I have been feeling at least one or two little kicks a day which are a super fun reminder that I'm pregnant.
What I'm loving: The idea of Reese having a sibling, and I do like how fast this is all going. With Reese I felt like there was soo much waiting and anticipation.
Symptoms: I have been super sick this week with some kind of virus,so I'll be glad when that is over. I have over the counter stuff they said I could take,but those dry up milk so I haven't taken them since I'm still nursing Reese. However, actual symptoms from this pregnancy have only been me being more clumsy and still wanting to go to bed at 9pm on the dot.
What I'm looking forward to: Feeling the baby more and finding out the gender.
Thoughts: Picking a name wasn't easy, and I don't see it being any easier this time no matter the sex of the baby.
View our Amazon Baby Registry HERE!