So today, I hit week 15,but here is my week 14 update.
See Week 13 Update Here: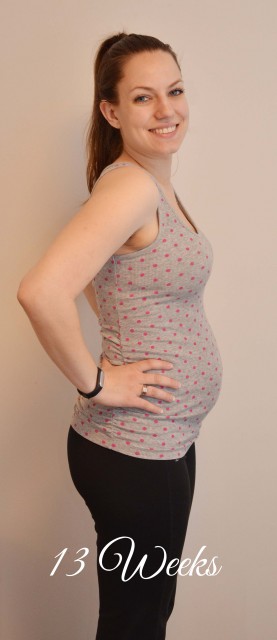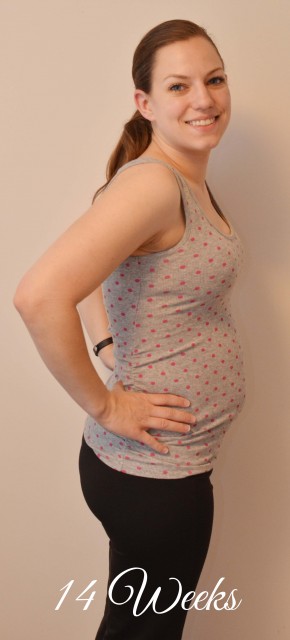 Week #14 post with Reese is here.
How far along: 14 weeks
How big is baby: One and a half ounces and the size of a lemon.
Weight gain: None yet.
Sleep: Still sleeping on my stomach, and still needing one trip to the bathroom each night.
Diet/Cravings/Aversions: This week all I wanted as peanut butter stuff, and I have been loving breakfast tacos for breakfast. With meals I haven't been in the mood to cook much so it has all been easier meals with little left overs so Grant has been a champ taking sandwiches to work. I also keep craving sandwiches which stinks because that means paninis most days for me since your not supposed to eat cold cuts.
Movement: I felt my first strong kick.
What I'm loving: I hosted a playdate at my house and got to hear advice from moms who had babies as close as I will have as well as information about having two little ones. It was also super cute to see Reese interested in some of the other babies there.
Symptoms: I'm still going to bed pretty early as much as possible. I still get headaches,but other than that feeling good. I do get a sore lower back if I sit too long. Normally this isn't an issue while Reese is awake,but later in the evening I sometimes switch to the couch.
What I'm looking forward to: Hopefully finding out the gender in a few weeks.
Thoughts: I know that I'm pregnant,but I honestly keep having to remind myself. I have busted out a few of the maternity jeans because my normal ones fit but are all getting holes in the knees. It is a sad day,but the maternity ones are super comfy so I guess I can't complain.

Let me know if you have any questions!
View our Amazon Baby Registry HERE!