I just started week 17, so here is my week 16 update.
Check out the week 15 update Here: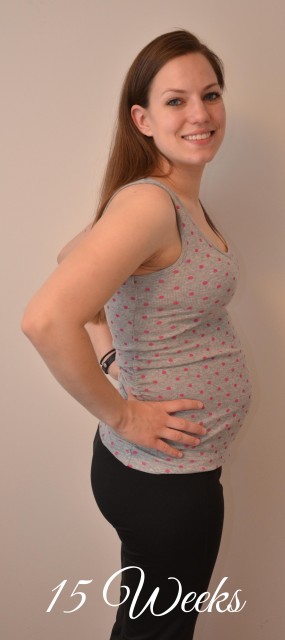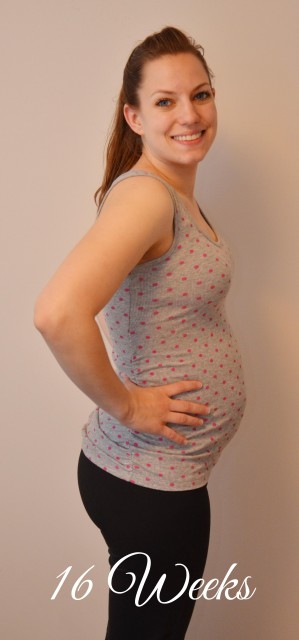 Week #16 post with Reese is here.
How far along: 16 weeks
How big is baby: three to five ounces and the size of an avocado.
Weight gain: 2 Pounds
Sleep: I can still sleep on my stomach even though I feel a lot bigger already than I did with Reese.
Diet/Cravings/Aversions: I haven't really been craving mustard,but before being pregnant, I might or might not have mustard on a sandwich or panini. These days I really want mustard on them which is definitely different. I don't really have any aversions that I can think of.
Movement: Starting to feel some movement here and there.
What I'm loving: We found out this week that our baby is a BOY which is super exciting, and I've definitely been riding that high. 🙂
Symptoms: Last week I was super sick, and so this week I was really starting to feel better,but still running at 80%. I will however take that over what I had any day!
What I'm looking forward to: Getting things started and organized for this next baby.
Thoughts: This pregnancy is moving very fast to me, so I'm really trying to enjoy all of the phases.
Let me know if you have any questions!
To see our Amazon Baby Registry click HERE!