I am now 18 weeks, so here is my 17 week update.
Check out the week 16 update Here: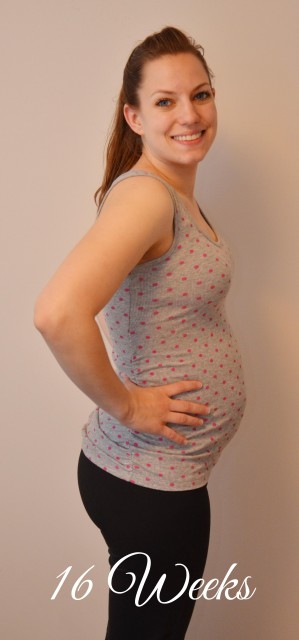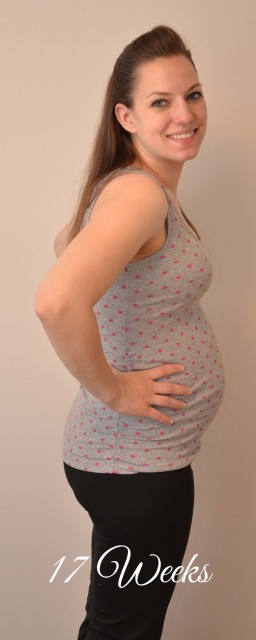 Week #17 Post with Reese is here.
How far along: 17 weeks
How big is baby: Five ounces and the size of a turnip.
Weight gain: 3 Pounds.
Sleep: Lots of vivid dreams but other than sleep has been good.
Diet/Cravings/Aversions: Most food sounds good,and I have been indulging a little too much in moose tracks ice cream and peanut butter cups from aldi…
Movement: I have felt a few strong kicks,but mainly a little bit of movement here and there.
What I'm loving: One of my friends in our Church has a little boy who is one month older than Reese, and she gave me enough clothes in sizes premie/newborn through 12 months of age to where we probably won't have to buy any clothes for this baby. We tried to buy mainly gender neutral clothes when we did supplement her wardrobe,but finding gender neutral is super hard! So just feeling super blessed and excited that one huge thing is taken care of for this baby. With Reese we were fortunate enough to be able to borrow almost all of her clothes from my sister Kira,but when the seasons didn't line up quiet right, we did buy a few pieces here and there.
Symptoms: Holy Fatigue! I have been literally nodding off on the couch between 8:30-9:00pm every night. I have been sleeping super well when I do go to bed,and I do enjoy getting around 8 hours of sleep a night, however it doesn't help me getting much done.
What I'm looking forward to: Getting things more organized, nesting hasn't hit,but I am really starting to think I need to get my butt in line since everything is going by so much faster this time.
Thoughts: I'm very excited that I sat down and made a baby registry for our baby. We honestly aren't expecting anyone to buy this baby anything because most people only have showers for the first baby since so many things can be reused,but I was just excited to get a list done for us. This way I could make a list of needs and wants, and I have been lucky to find a few of the bigger items that we are okay with being used on craigslist so that is awesome too!
Let me know if you have any questions!
To see our Amazon Baby Registry click HERE!